Turn Used Ink & Toner Into Treasure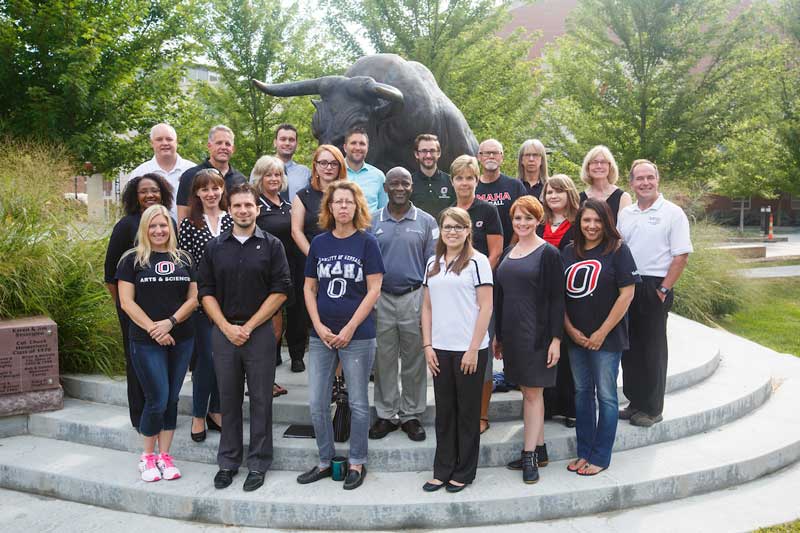 Recycling Program Initiatives
Turn your used ink and toner cartridges into treasure with the help of the Staff Advisory Council (SAC). SAC, in collaboration with UNO Mail Services, will recycle your used ink and toner cartridges from any department, and even from your personal use at home.
Program Proceeds Benefit Campus
With the proceeds from the recycling efforts, SAC covers campuswide initiatives, such as the Faculty & Staff Picnic, memorials, and awards. As the program grows, we hope to sustain a scholarship fund.
How You Can Help
To make this a reality, we need your help! Follow these three simple steps to begin recycling your ink and toner cartridges today:
1. Collect Ink and Toner Cartridges

Gather toner and ink cartridges around the office and home.
2. Delivery or Pickup

Mail Services will pick up used cartridges on their daily mail pick-up from your office. They will recycle the used ink and toner.
3. That's a Wrap!

Thank you for contributing to the success of our campus, and our efforts to be green.
Important note from Mail Services: It is requested that cartridges be contained or sealed so they do not leak toner or ink. 
For more information, please contact the Staff Advisory Council at unosac@unomaha.edu, or visit sac.unomaha.edu.
Contact Us
If you have a story idea, news tip, or other question, please email the UNO News team at unonews@unomaha.edu.