Faculty Invited to Performance Task Academy | Feb. 19-20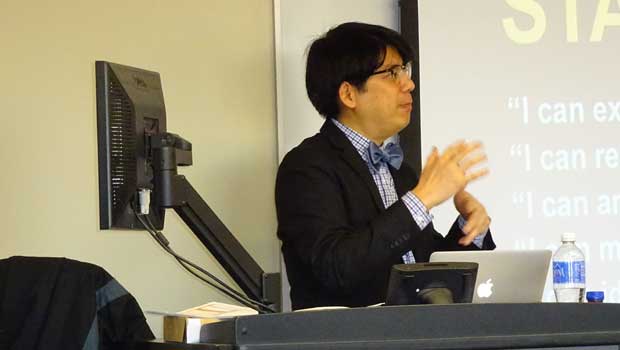 The Center for Faculty Excellence and University Committee for the Advancement of Teaching (UCAT) invite UNO faculty to "Performance Task Academy" on Friday, February 19, 2016, and Saturday, February 20, 2016, at the Thompson Alumni Center. Meals will be provided.
This two-day conference led by Dr. Marc Chun is designed to help faculty members use their course content to develop performance tasks. The follow-up workshop from 2015 will help participants understand how to consistently and efficiently score open-ended responses from a performance task. The workshop will have participants develop scoring guides and rubrics, as well as a plan for revising their performance tasks based on what was learned from the initial administration.
A pre-conference workshop will be held on February 1, 2016, for those who wish to attend, but were unable to attend last year's conference. Information can be found on the Center for Faculty Excellence website.
Conference facilitator Dr. Marc Chun earned a Ph.D. in education from Stanford University and completed a postdoctoral fellowship in sociology and education at Teachers College, Columbia University. Check out Marc Chun's latest Ted Talk here.
Applications can be found on the Center for Faculty Excellence website at:  http://cfe.unomaha.edu/ucat/. Application deadline is January 15, 2016. Stipends will be awarded to faculty as outlined on application and the Center for Faculty Excellence website.
For more information, please contact the Center for Faculty Excellence at 554-2427 or unofacdev@unomaha.edu.
Contact Us
If you have a story idea, news tip, or other question, please email the UNO News team at unonews@unomaha.edu.