Solicitations Simplified: Pricing for Profitability
date: 06/07/22
time: 10:00 AM - 11:30 AM
location: Virtual • maps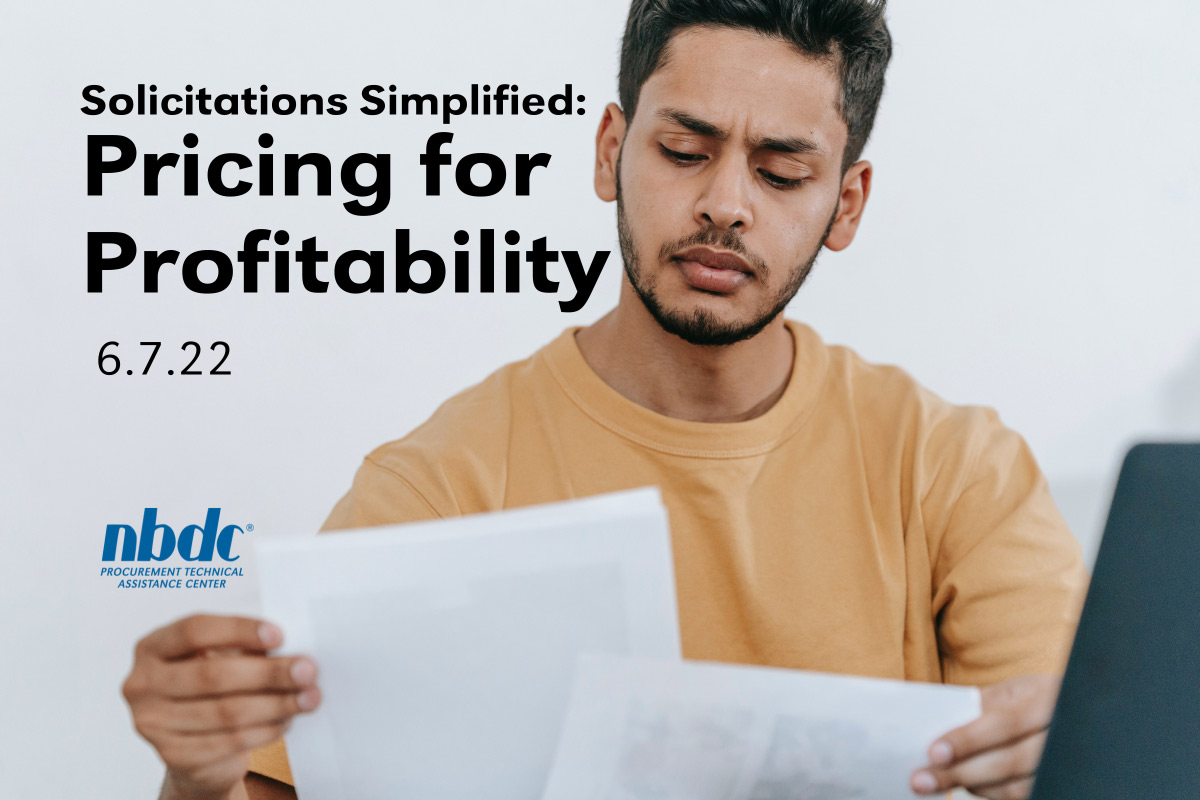 When it comes to pricing, it is more of an art than a science. While numbers and math are critical to accurate pricing, the art of strategy used in developing prices can result in winning (or losing) contracts. Companies need to know the market, their competitors, and current economic conditions (top-down) as well as their costs to perform the work (bottom-up). Pricing for profitability requires a hybrid approach of pricing from both the top-down and the bottom-up. As a business owner, it is at your discretion to raise or lower prices, or to find ways to perform the work at a lower cost – all in an effort to maximize your profits.
Learning Objectives:
- Describe market-based (top-down) pricing
- List components of cost-based (bottom-up) pricing
- Describe the hybrid approach to pricing
- List alternate pricing strategies
Presented by Robert Jones at Left Brain Professionals.
About NBDC
The Nebraska Business Development Center (NBDC) helps Nebraska businesses start, grow and develop, by strengthening Nebraska businesses for a healthy economy and prosperous communities. NBDC is a University of Nebraska at Omaha center that provides confidential consulting business development services across Nebraska to entrepreneurs and business owners for the life cycle of their business. NBDC partners with the University of Nebraska-Lincoln, University of Nebraska at Kearney, University of Nebraska Medical Center, Wayne State College, and Chadron State College to deliver its services statewide. The U.S. Small Business Administration (SBA), the U.S. Defense Logistics Agency (DLA), the U.S. Department of Commerce (EDA), and other federal, state and private organizations support NBDC. Visit nbdc.unomaha.edu for more information.
---
If you have a story idea, news tip or event, please contact:
Jerry Parriott, Grant Financial Officer/Business Manager
jparriott@unomaha.edu | 402.554.4939