Solicitations Simplified: Proposal Review Strategies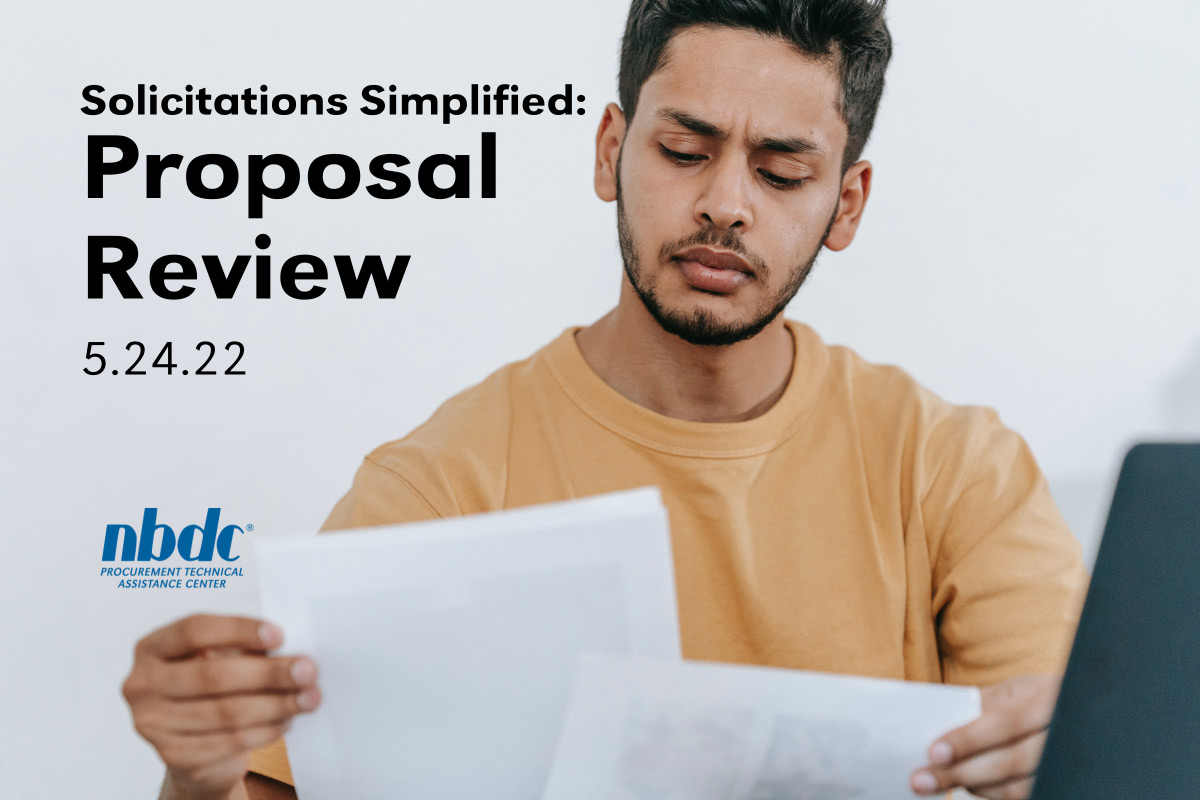 Color-coded reviews are an accepted industry practice for a disciplined, logical process to bring an RFP response to completion in winning form. The reviews represent increasing levels of maturity. At each level, the reviewers should be qualified to assess the proposal at its given stage and provide the necessary assessment and guidance to move the proposal to the next level.
Learn how to:
- Provide structure and process to proposal development
- Enable feedback of members of the team
- Make sure your proposal is on the right path to compete for the contract
- Create a framework for reviewing your proposals
About NBDC
The Nebraska Business Development Center (NBDC) helps Nebraska businesses start, grow and develop, by strengthening Nebraska businesses for a healthy economy and prosperous communities. NBDC is a University of Nebraska at Omaha center that provides confidential consulting business development services across Nebraska to entrepreneurs and business owners for the life cycle of their business. NBDC partners with the University of Nebraska-Lincoln, University of Nebraska at Kearney, University of Nebraska Medical Center, Wayne State College, and Chadron State College to deliver its services statewide. The U.S. Small Business Administration (SBA), the U.S. Defense Logistics Agency (DLA), the U.S. Department of Commerce (EDA), and other federal, state and private organizations support NBDC. Visit nbdc.unomaha.edu for more information.
---
If you have a story idea, news tip or event, please contact:
Jerry Parriott, Grant Financial Officer/Business Manager
jparriott@unomaha.edu | 402.554.4939