Solicitations Simplified: Sources Sought and Request for Quotation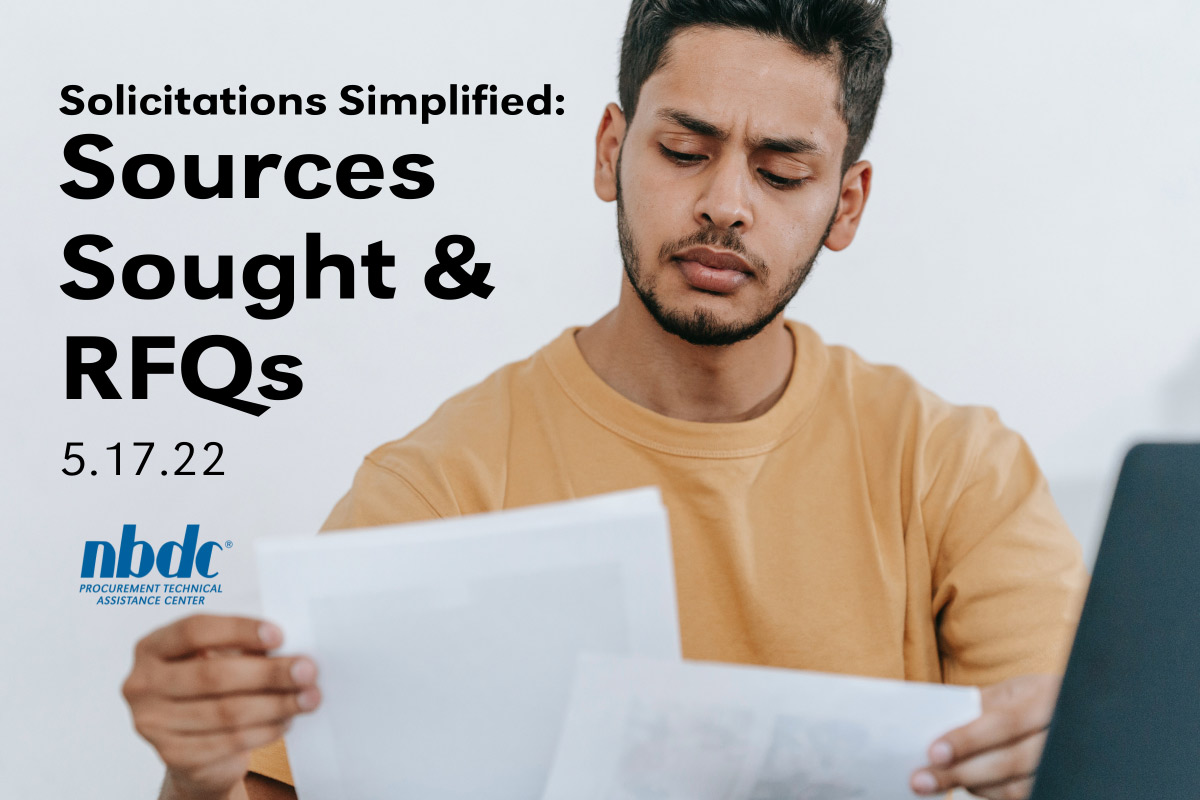 Government agencies will issue a Sources Sought notice when they are conducting market research to see if a small business can complete a certain scope of contract work. A Request for Quotation is issued by the government when looking for pricing information from contractors. Even though Sources Sought notices and Requests for Proposals are not technically contracts, they are still very important to small businesses for a variety of reasons.
Join the Nebraska PTAC and Charles Mason, Procurement Center Representative for the Nebraska SBA, for a session that looks at these two types of notices to understand what they are, what they ask for, and how they can benefit your business in the government space.
About NBDC
The Nebraska Business Development Center (NBDC) helps Nebraska businesses start, grow and develop, by strengthening Nebraska businesses for a healthy economy and prosperous communities. NBDC is a University of Nebraska at Omaha center that provides confidential consulting business development services across Nebraska to entrepreneurs and business owners for the life cycle of their business. NBDC partners with the University of Nebraska-Lincoln, University of Nebraska at Kearney, University of Nebraska Medical Center, Wayne State College, and Chadron State College to deliver its services statewide. The U.S. Small Business Administration (SBA), the U.S. Defense Logistics Agency (DLA), the U.S. Department of Commerce (EDA), and other federal, state and private organizations support NBDC. Visit nbdc.unomaha.edu for more information.
---
If you have a story idea, news tip or event, please contact:
Jerry Parriott, Grant Financial Officer/Business Manager
jparriott@unomaha.edu | 402.554.4939