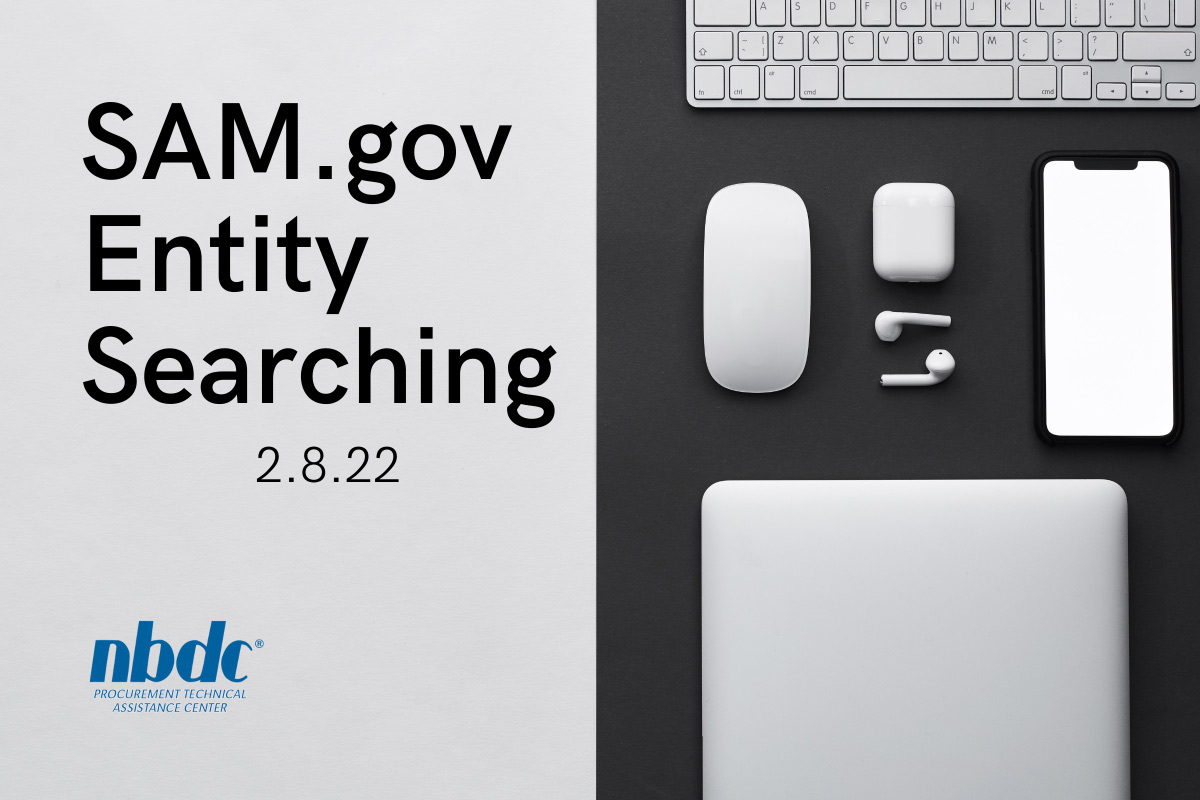 Wanting to do some research on your competitors in the Federal government market? SAM.gov is now the best place to get that information. Join the Nebraska PTAC to learn how to use the "Entity Search" function in SAM.gov and leverage the information to help you search your "competi-mates". We will also take a look at using DSBS to do more in-depth competitor searching.
This webinar will cover:
- How to run searches in SAM.gov's "Entity Search" function
- How to Save and Download Entity searches in SAM.gov
- How to use DSBS to look up entity information
- How to download DSBS searches and filter further in excel
This event is virtual only. Registrants will be sent an email with a link to join the webinar prior to the event.
About NBDC
The Nebraska Business Development Center (NBDC) helps Nebraska businesses start, grow and develop, by strengthening Nebraska businesses for a healthy economy and prosperous communities. NBDC is a University of Nebraska at Omaha center that provides confidential consulting business development services across Nebraska to entrepreneurs and business owners for the life cycle of their business. NBDC partners with the University of Nebraska-Lincoln, University of Nebraska at Kearney, University of Nebraska Medical Center, Wayne State College, and Chadron State College to deliver its services statewide. The U.S. Small Business Administration (SBA), the U.S. Defense Logistics Agency (DLA), the U.S. Department of Commerce (EDA), and other federal, state and private organizations support NBDC. Visit nbdc.unomaha.edu for more information.
---
If you have a story idea, news tip or event, please contact:
Jerry Parriott, Grant Financial Officer/Business Manager
jparriott@unomaha.edu | 402.554.4939