Minority Small Business Series: Bank Financing for Small Businesses
In this month's MSBS, learn what you need to know about financing for small businesses.
date: 09/28/21
time: 12:00 PM - 1:00 PM
location: Webinar • maps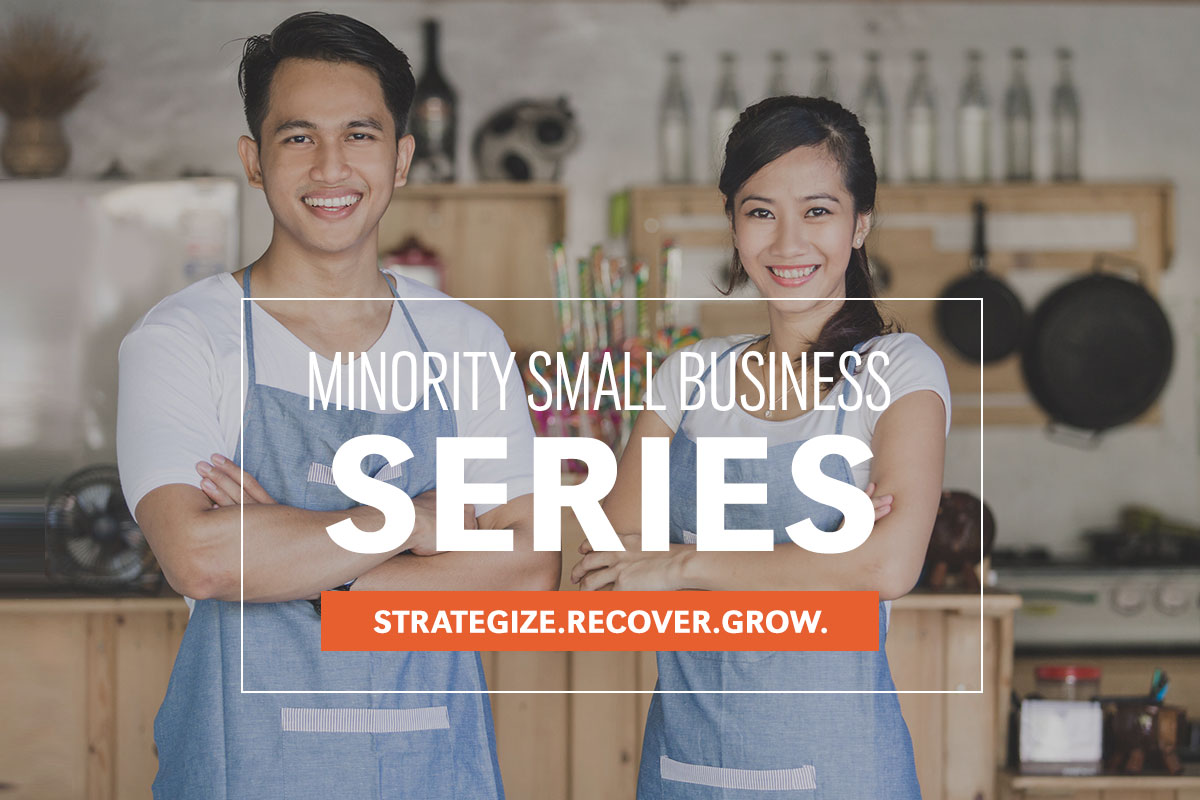 NBDC and Omaha Economic Development Corporation are proud to host
Minority Small Business Series
. This inclusive series is for small business owners and start-up entrepreneurs to meet with peers and learn from industry leaders to help strategize, recover or grow their business.

Topic: Bank financing for small businesses:
What do lenders look for when determining if a business will receive a loan?
What alternatives do you have if the answer is a no?
What is the importance of your credit score?
How to figure loan payments into your budget?
This is a must-attend event for anyone wanting to secure financing for their business venture!
Details: The event is free. Upon registration, attendees will receive Zoom meeting details.
Presenters
ADAM MROCZEK, VP-COMMERCIAL LENDING
Dundee Bank

Adam Mroczek is the VP-Commercial Lending at Dundee Bank. Adam has been employed with Dundee Bank since January 2009 after completing his finance degree from the University of Nebraska Omaha.Outside of lending, Adam likes to give back through his volunteering within the Teammates program and blood drives with the Red Cross. Adam's family consists of his wife Anne and three kiddos: Nora (6), Leo (3) and Etta (1).

BC CLARK, DIRECTOR OF TRAINING & CLIENT DEVELOPMENT
Nebraska Enterprise Fund

Clark has been with Nebraska Enterprise Fund for 5 years. Prior to this position, she spent 30 years in Information Technology. However, her heart's desire was always to consult, train and empower business owners and women. She started her business in 2003 Leading Edge Consulting with two partners assisting small to mid-size businesses with their marketing and sales. Assessing their systems to increase efficiencies and bring them to greater opportunities for success.

Her passion to see women become more successful in their businesses lead her to start an organization called, Metro Omaha Women's Business Center, a nonprofit that supports all women, those in business, professionals, or homemakers. Launched in 2008 and serving over 5000 women through their programs and signature events. The center provides training, mentoring and business consulting.

Clark is also very involved with the community and with other organizations in the city. Her niche is training and with NEF providing opportunities for business workshops that assist business owners, loans, mentoring and technical assistance. Recently GNWBC partnered with MOWBC where Clark is the Director of Programs and events, allowing the organizations to serve more women in the area and all communities.
About NBDC
The Nebraska Business Development Center (NBDC) helps Nebraska businesses start, grow and develop, by strengthening Nebraska businesses for a healthy economy and prosperous communities. NBDC is a University of Nebraska at Omaha center that provides confidential consulting business development services across Nebraska to entrepreneurs and business owners for the life cycle of their business. NBDC partners with the University of Nebraska-Lincoln, University of Nebraska at Kearney, University of Nebraska Medical Center, Wayne State College, and Chadron State College to deliver its services statewide. The U.S. Small Business Administration (SBA), the U.S. Defense Logistics Agency (DLA), the U.S. Department of Commerce (EDA), and other federal, state and private organizations support NBDC. Visit nbdc.unomaha.edu for more information.
---
If you have a story idea, news tip or event, please contact:
Kelly Jefferson, Communications Director
kjefferson@unomaha.edu | 402.554.6256