2021 National SBIR Week
date: 07/19/21 - 07/23/21
time: 10:00 AM - 2:00 PM
location: Virtual • maps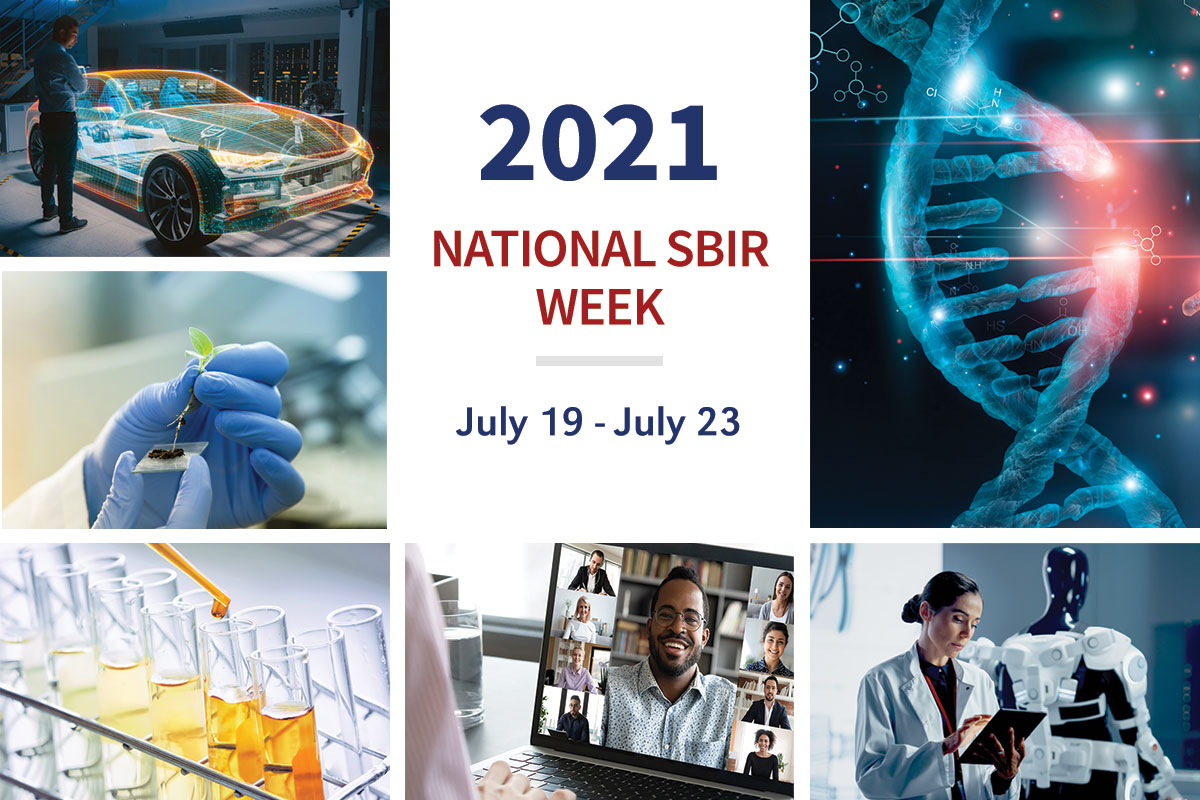 The 2021 National SBIR Week is a virtual, collaborative outreach effort connecting entrepreneurs working on advanced technologies and the organizations that support them to the country's largest source of early-stage funding – the SBIR/STTR programs. Also known as America's Seed Fund, the SBIR/STTR programs provide over $4 billion in funding to small businesses each year in a wide variety of technology areas.

Participate in live streaming panels and presentations with participating federal agencies that administer over 7,000 new awards annually and meet one-on-one with program decision-makers.
So, if you're an Innovator, Entrepreneur, Researcher, or Small Technology Firm, don't miss this opportunity.
Hosted by: U.S. Small Business Administration
Cost: Free
---
As part of 2021 National SBIR Week, NBDC offers the following sessions:
Webinar | July 20 | 9:00 to 10:00 A.M.
Resources for Innovation from NeDED
Did you know the Nebraska Department of Economic Development matches SBIR/STTR awards? Learn about that and other state resources to help fund your innovation, like the Nebraska Innovation Fund Prototype Grants.
---
Virtual | July 22 | 9:00 to 10:00 A.M.
Cuss and Discuss
Share what you heard during panels and one-on-one meetings and learn from those who have submitted SBIR/STTR proposals, successful and otherwise. More than offering tips and tricks, this facilitated networking session will provide an opportunity to meet mentors
and research or business partners.
---
Prepare for SBIR Week by developing a Quad Chart, which is required to schedule a one-on-one meeting with program managers.
Virtual | July 8 | 1:00 to 2:30 P.M.
Identifying Solicitations and How to Develop a Quad Chart
Make the most of meetings with federal program managers by finding those that have funded innovations like yours. Then learn about the quad chart and what needs to appear in each section of this one-page document. You will receive a template of the document
before the session, and there will be time to edit it and ask questions during the session.