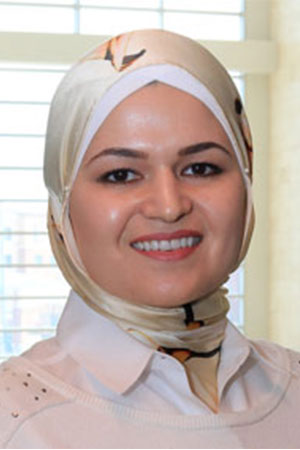 Umeda Islamova, MBA, EDFP
Lincoln Center Director
Phone: 402.472.4092
---
email:
office:
University of Nebraska-Lincoln
College of Business
730 N 14th Street, 315
Lincoln, NE 68588
Additional Information
---
Expertise and Consulting Area
Umeda Islamova has extensive management and advising experience in the startup and small business community in Lincoln, having held positions at Presage Analytics, ISoft Data Systems, and NUTech. Umeda's experience includes successful grant funding applications, marketing skills, financial analysis, and a proven enthusiasm for building relationships that aid in the growth and success of local businesses.
Islamova is fluent in English, Farsi, Russian, and some Spanish.
Academic Degrees
Masters in Business Administration, University of Nebraska-Lincoln
Bachelors of Science in Finance, University of Nebraska-Lincoln
Certificates and Credentials
Certified Economic Development Finance Professional (EDFP)
Honors and Awards
Nebraska Small Business Development Center State Star, 2018