Beth Giesbrecht, BS, PMP, COI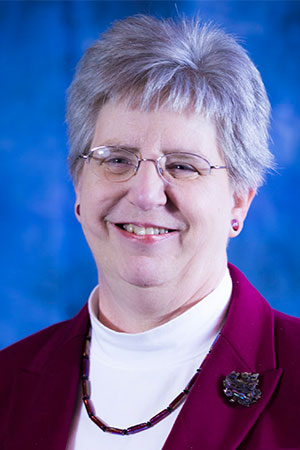 Beth Giesbrecht, BS, PMP, COI, CPP, Lean Certification
Training Specialist
Enlighten Library
Phone: 402.554.4075
---
email:
office:
College of Business Administration
Mammel Hall Suite 200
67th and Pine Streets
Omaha, NE 68182
personal website:
Additional Information
---
Expertise and Consulting Area
Beth Giesbrecht has more than 30 years of curriculum development, consulting, and computer technology expertise with a special emphasis in project management and databases. Beth excels at instructional design, involving students through simulations, and customizing training to fit customer needs. She has successfully directed companies through various phases of the project management process.
Academic Degrees
BS, Education
Certificates and Credentials
Professional Project Management (PMP)
Certified Online Instructor (COI)
Certified Programming Professional (CPP) from LERN
Lean Certification (Nebraska Business Development Center)
Speaking Engagements
Aquarium and Zoo Facilities Association Annual Meeting
National Association of Educational Procurement Annual Conference
Omaha Public School
Project Management Institiute, Omana and Lincoln Chapters