New: NCITE partner GWU Program on Extremism issued reports on attack plots against critical infrastructure and Islamist homophobia in the West
Learn how and why terrorists target critical infrastructure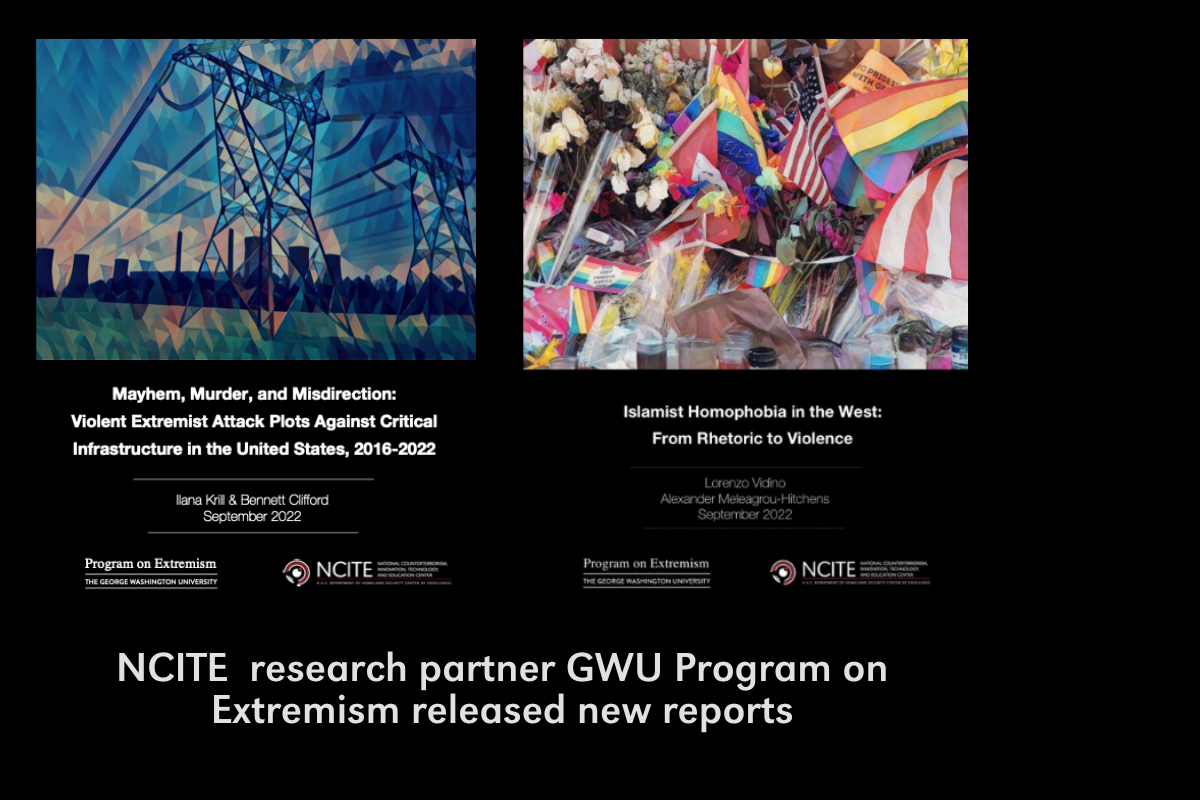 Reports published in September 2022 by NCITE research partner The George Washington University Program on Extremism examine two subjects. One looks at violent plots against energy producers, railways, roads, and other U.S. critical infrastructure. The other examines how Western-based Islamist actors have framed views on the LGBTQIA+ community and how those views shaped attacks and foiled plots of attack.
In the critical infrastructure report, authors Ilana Krill and Bennett Clifford examined 94 federal cases between 2016 and 2022. They found that plotters of attempted attacks included those associated with the Salafi-jihadist and white supremacist movements.
Regardless of ideology, critical infrastrutcure - i.e. facilities essential for normal societal function - presents a tempting target for terrorists for a variety of reasons.
Read the report for more here.
The second report is authored by Lorenzo Vidino and Alexander Meleagrou-Hitchens. The report notes of how the LGBTQIA+ community has been historically targeted with animosity that originated mostly from "a heterogeneous set of actors that can broadly be defined with the far-right." The authors note that it is less well-known about similar targeting by Islamist actors.
Read this report here.