Once the student, now the teacher
Michael Logan came to Omaha five years ago intending to get a doctorate in criminology and criminal justice and study gun ownership among people in the American South where this Virginia native is from.
The 30-year-old did all of that and much more. As he said goodbye to the University of Nebraska at Omaha in July, the freshly-minted PhD also gained an incredible lifetime experience working alongside two of the nation's foremost experts in counterterrorism research.
He learned about organizational and psychological aspects of terrorist groups from mentor Dr. Gina Ligon, director of NCITE, and he learned the importance of working across industries and sectors from mentor Dr. Douglas Derrick, who heads the UNO Center for Collaboration Science and is Director of Innovation and Transition for NCITE. He also learned a lot about how terrorist groups operate.
Now, as he heads to Kennesaw State University north of Atlanta, Dr. Michael Logan not only has his academic bona fides in criminology and criminal justice. He also has important, first-hand experience in understanding and solving complex, nuanced problems across public and private sectors. He sees the value of the holistic approach, collaboration and bringing ideas to bear in tools that can be used.
As someone in on the ground floor of NCITE - Logan helped write the grant, the biggest in UNO history - he understands the fundamental role of a consortium: It brings academics together while providing autonomy for the kind of agnostic science that is needed.
"Academics can be so ivory tower sometimes," said Logan. "We want to transition (their) ideas to products."
He said he felt mentored, supported and lucky in landing an invigorating job as heading up a violent extremist terrorism research lab while at UNO.
That prepared him his next chapter, which begins soon 960 miles away. 
"Follow their path," he said of Ligon and Derrick. "They've got the formula for success. I told them - the job I got (at Kennesaw State) the type of work I wanted, the research expectations, what I was getting paid … I couldn't think of a more perfect job."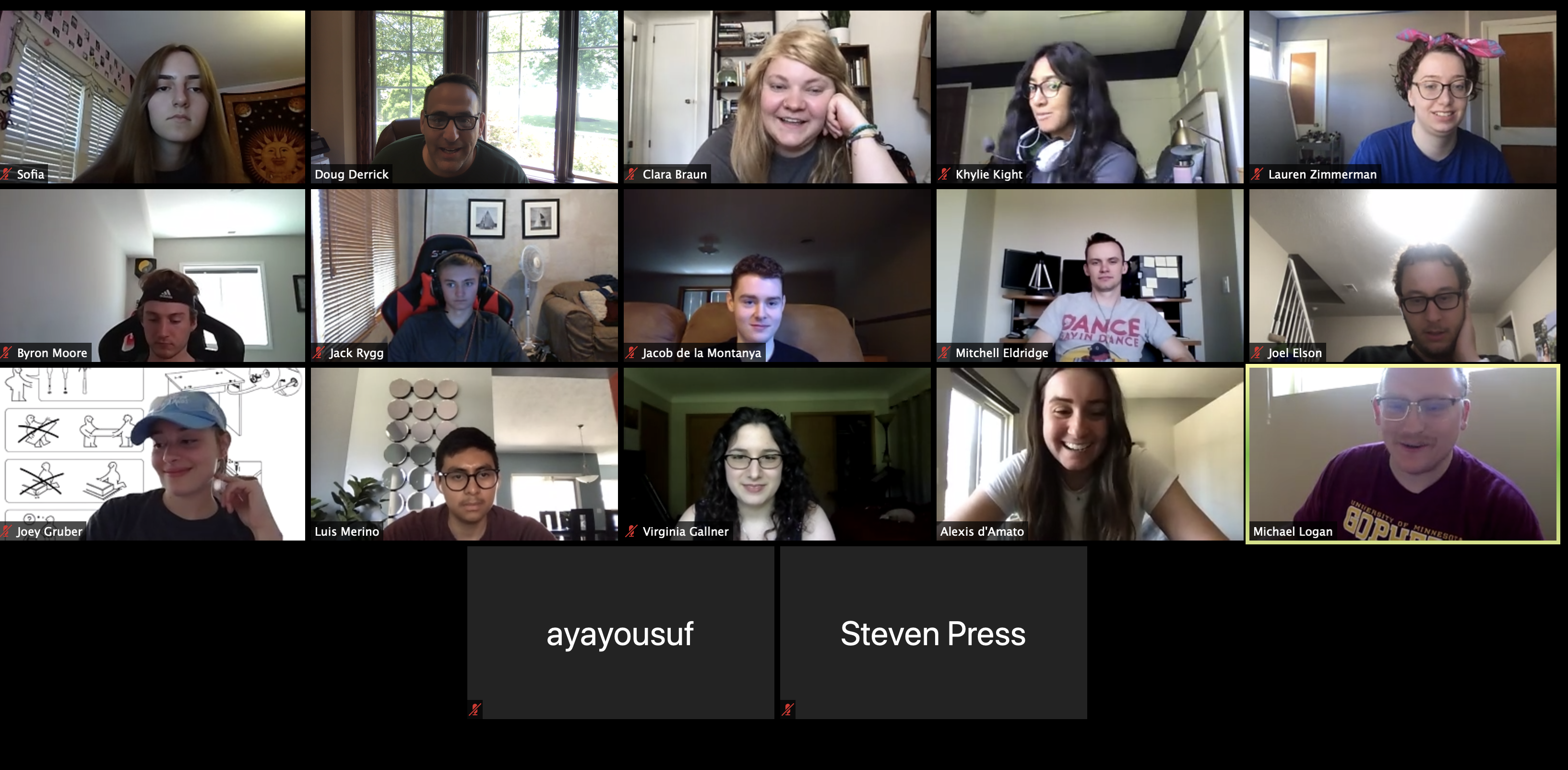 Originally from Lynchburg, Virginia, Logan
earned his bachelor's 
degree from Lynchburg College, his m
aster's degree from Radford University, and his Ph.D. from the
University of Nebraska Omaha.
Logan's research broadly focuses on violence, violent extremist organizations, organizational theory, criminal expertise, and malevolent creativity.
His current work focuses on how the organization of terrorist groups influence their capacity to attack hard targets. Alongside Dr. Gina Ligon, Logan helped manage the Leadership for the Extreme and Dangerous (LEADIR) dataset—a federally funded effort sponsored by the Department of Homeland Security and the Department of Defense.
He is a regularly contributor to the Department of Defense's Strategic Multilayer Assessment group and his research appears in journals such as the Journal of Qualitative Criminology and Criminal Justice, Perspectives on Terrorism, and the Journal of Creative Behavior.