Education Abroad Opportunities Abound at UNO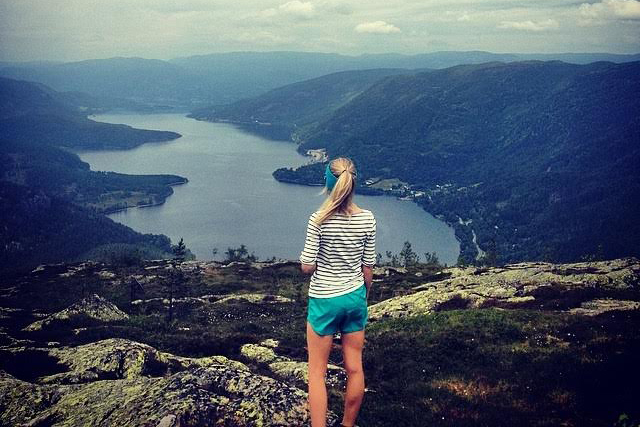 Interested in studying in another country, but not sure where to start? With more than 1,000 options to choose from, it's easy to find a study abroad program that's right for you. 
Emily Hassenstab, the manager of UNO Education Abroad advised, "Students should jump on these opportunities to experience the world while earning credits. We have wonderful faculty who put together these life changing opportunities. Students get to know each other outside of a classroom setting and build relationships that can last a lifetime!" 
UNO sent 387 students abroad during the 2013-2014 year. Business majors were the largest group to study abroad, followed by social sciences, fine arts, and humanities. Since the 2000-2001 academic year participation in education abroad programs has more than doubled at UNO, and UNO has joined the ambitious Generation Abroad initiative by the Institute for International Education (IEE), which aims to do so again.
Scholarships can bolster traditional financial aid students have sought from the Office of Financial Support and Scholarships at UNO and national opportunities. According to Hassenstab, 82 percent of students studying abroad applied for the new scholarships. 
"I can see a change in students when they come back," Hassenstab said. "I'm sure family, friends, and faculty can also see a difference."
Less than 10 percent of students in the United States study abroad, but according to IEE studies, these students are more likely to graduate in four years, be accepted to the graduate school of their choice, be hired at a job they view as career orientated, and earn more than their counterparts.
"It's one of the most practical things you can do for yourself," Hassenstab said.
UNO Exchange
Through exchange programs, students can step into the shoes of an international student and study at partner universities throughout the world. One of the most attractive features of exchange programs is that your tuition costs are exactly the same as they would be if you were studying at UNO. This means that the cost of tuition and fees will be billed through MavLink and that nearly all UNO tuition scholarships can be applied to the cost of the program. Learn all of the facts about our exchange programs here.  
UNO Faculty-Led
Faculty-led programs give students the opportunity for unique, experiential learning with the professors they interact with frequently on campus. The faculty leaders develop a special curriculum for the course and create the travel itinerary. Students can explore the world and study abroad with other UNO students on these shorter-term programs. Learn all of the facts about our faculty-led programs here.
Third-Party Providers
Students can study abroad through approved third-party providers and still earn UNO credit. Third-party providers offer placements at several destinations that are unavailable through exchange or have extremely competitive applications. Another benefit of third-party providers is that they provide additional support to the student throughout the study abroad process and often plan on-site orientations, group excursions, and other activities that help students acclimate to a new school and culture. Learn all of the facts about third-party providers here.
Students can learn more about UNO Education Abroad and their programs on our website, Facebook page, Instagram account, and the blog. UNO Education Abroad is located in Arts and Sciences Hall 220. Students can come speak with the peer advisors or sent up an appointment from 9 a.m. to 5 p.m. or email the office at unostudyabroad@unomaha.edu.