Education Abroad Office Awards $22,000 in Scholarships for Spring Semester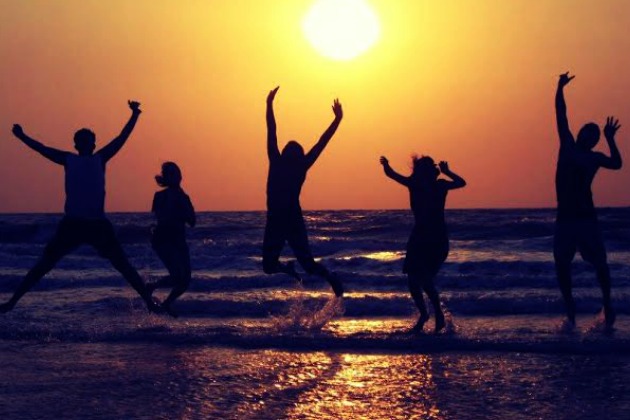 Omaha, Nebraska – Students studying abroad during the spring semester of 2015 received good news at their orientation on Thursday, Dec. 4. Emily Hassenstab, Manager of Global Partnerships and Education Abroad, announced $22,000 in scholarships from the new William and Jane Fleming Study Abroad Scholarship fund and the UNO Global Perspectives fund from the Nebraska University system.
"I can't think of anything more moving," Hassenstab said of the scholarships.
Students applied for a $1,000 scholarship through Dec. 12, submitting transcripts, a statement of purpose, and a commitment to send updates, photographs, and a thank-you letter during the program. The applicants must be current degree-seeking University of Nebraska Omaha students accepted to an approved program. Additional scholarships will be available for the summer and fall semester with the goal to "help as many students as possible," said Hassenstab.
The William and Jane Fleming scholarships are open to undergraduate juniors or seniors, having completed 58 or more credit hours. The Global Perspective scholarships are open to all students, especially those traveling to strategic priority countries identified by the administration, including India, China, Brazil and Turkey.
"I'm thinking that students who were on the fence financially, this will push them over the edge," Hassenstab said. "Whatever it might be, just giving students that nudge to allow them to participate."
Omaha native Jane Fleming is a second generation alumna of the University of Nebraska – Lincoln, graduating in 1938. Jane firmly believes "international experience is very important" and created the fund to support international experience along with her husband William.
UNO sent 392 students abroad during the 2012-2013 year. Business majors were the largest group to study abroad, followed by social sciences, fine arts, and humanities. Since the 2000-2001 academic year participation in education abroad programs has more than doubled at UNO, and UNO has joined the ambitious Generation Abroad initiative by the Institute for International Education (IEE), which aims to do so again.
"I am hopeful that students who have received these scholarship funds will be willing to promote study abroad opportunities on campus," Hassenstab said.
The aid will bolster traditional financial aid students have sought from the Office of Financial Support and Scholarships at UNO and national opportunities. According to Hassenstab, 82 percent of students studying abroad applied for the new scholarships. The deadlines for summer and fall 2015 semester scholarship applications are March 13 and Feb 13 respectively.
"I can see a change in students when they come back," Hassenstab said. "I'm sure family, friends, and faculty can also see a difference."
Less than 10 percent of students in the United States study abroad, but according to IEE studies, these students are more likely to graduate in four years, be accepted to the graduate school of their choice, be hired at a job they view as career orientated, and earn more than their counterparts.
"It's one of the most practical things you can do for yourself," Hassenstab said.
Learn more about Study Abroad options and scholarships.