Top Programs for International Students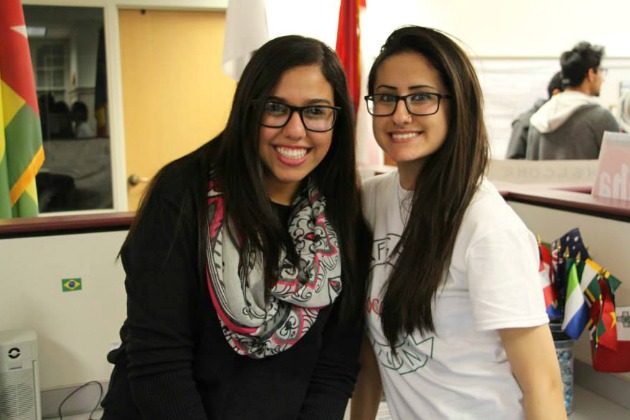 Omaha, Nebraska – The Annual Report on International Participants at UNO for 2013-2014 has been released, showing the top five programs of study for Undergraduate and Graduate students from countries outside the United States. UNO was home to 2,061 international participants for ILUNO and UNO last year from 117 countries, including Saudi Arabia, China, India, Oman, and Brazil.
Twenty-nine percent of international participants for ILUNO and UNO attend UNO for one of its unique Language Training Programs, either Intensive English Language at UNO (ILUNO) or International Professional Development (IPD). ILUNO offers English as a Second Language training for students from beginner level to advanced, preparing them to meet English requirements for academic programs. IPD specializes in the training of international professionals in English language, intercultural communication, and leadership.
Business Administration leads the list of popular majors with eighteen percent of international participants for ILUNO and UNO joining the program. This includes 240 undergraduate and 35 graduate students, drawn to the strong academic curriculum that is AACSB Accredited.
The College of Information Science and Technology claims the next two most sought after majors, Computer Science and Management Information Systems. With each major taking seven percent of the international student population, the interest in these fields clearly reflects the international need for professionals in the technology fields.
The fifth most popular field of study is back in the College of Business, with Economics peaking the interest of 4% of the international student population.
international participants for ILUNO and UNO by no means limit themselves to these majors, however. This diverse student population is also diverse in their interests, focusing in nearly 100 different fields of study.
Learn more about International Admissions at UNO.
Our Campus. Otherwise Known as Omaha.
The University of Nebraska does not discriminate based on race, color, ethnicity, national origin, sex, pregnancy, sexual orientation, gender identity, religion, disability, age, genetic information, veteran status, marital status, and/or political affiliation in its programs, activities, or employment. Learn more about Equity, Access and Diversity.
scroll to top of page