Try out free lessons with ILUNO teachers!
Join us to learn more about ILUNO
We want to meet you!
Choosing a program is difficult if you haven't experienced it. We want you to know what ILUNO is and to give you a chance to experience a real class and ask questions. We are excited to meet you, hear what you are doing now, and what your plans are for the future.
Free lessons? Yes! Come practice your English with us!
We want you to experience the ILUNO program in a way that will help you understand who we are and what we do. Join us for FREE LESSONS on May 26th and 27th, at 5:00 p.m. (U.S. Central Standard Time) on Zoom (live video chat).
Each evening you will participate in a short lesson like something you might see as a student in the ILUNO program. You will practice English to gain confidence in reading, writing, listening, and speaking. At the end of the lesson, we will answer your questions about the ILUNO program, our teachers, our city, and the University of Nebraska at Omaha (UNO).
You will experience what it's like to learn English online or in a hybrid setting (a mix of online and in-person classes) in the ILUNO program. Please join us on May 26th and 27th!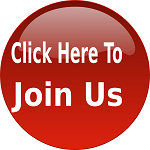 (meeting is only active from 5:00 -6:00 p.m. on May 26th and 27th)
Meet our teachers
Our teachers each have many years of experience and enjoy working with students. We know that learning English can be challenging, and preparing for university or future jobs requires patience and commitment. We are here to help you!

Come see how our teachers manage lessons and interact with students. We get excited when you learn and succeed in the classroom. Do you have questions? We have answers, and we would love to help you!
Learn more about our teachers here.
Speak with our students
During these free evening sessions, current and former ILUNO students will be available to answer questions you might have about what it is like to be a student in ILUNO. Talking to our students can help you understand what it is like to study in ILUNO. Our students are friendly and helpful, and they would love to meet you!

Invite your friends and family to join us!
Everything is more fun in a group. Invite your friends and family to our free lessons. Come every evening to practice English with us. If you can't come to all of the lessons, join us when you can.
We look forward to meeting you and talking with you!
---
Join us online to practice English and learn about ILUNO! Click on the Registration button below to sign up. We will email you the Zoom link for the meetings.



If you do not have the Zoom application downloaded on your computer or phone, you can go to this website to learn more and get Zoom.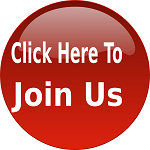 (meeting is only active from 5:00 - 6:00 p.m. on May 26th and 27th)