International Education Week
IEW 2020: The Resilience of International Education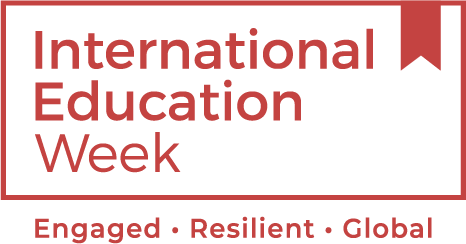 International Education Week (IEW) is an opportunity to celebrate the benefits of international education and exchange worldwide. IEW is a joint initiative of the U.S. Department of State and the U.S. Department of Education to promote programs that prepare Americans for a global environment and attract future leaders from abroad to study, learn, and exchange experiences in the United States.
IEW at UNO: November 16-20, 2020
#GlobalMavericks #IEW2020 
UNO International Programs presents IEW 2020: The Resilience of International Education.
This year, International Programs will celebrate IEW in new ways. Please join us as we highlight the resilience shown by our faculty, staff, students, and visitors during the global pandemic. This virtual celebration will uplift the importance of maintaining worldwide interconnectedness and continue to strengthen our global engagement efforts amid COVID-19.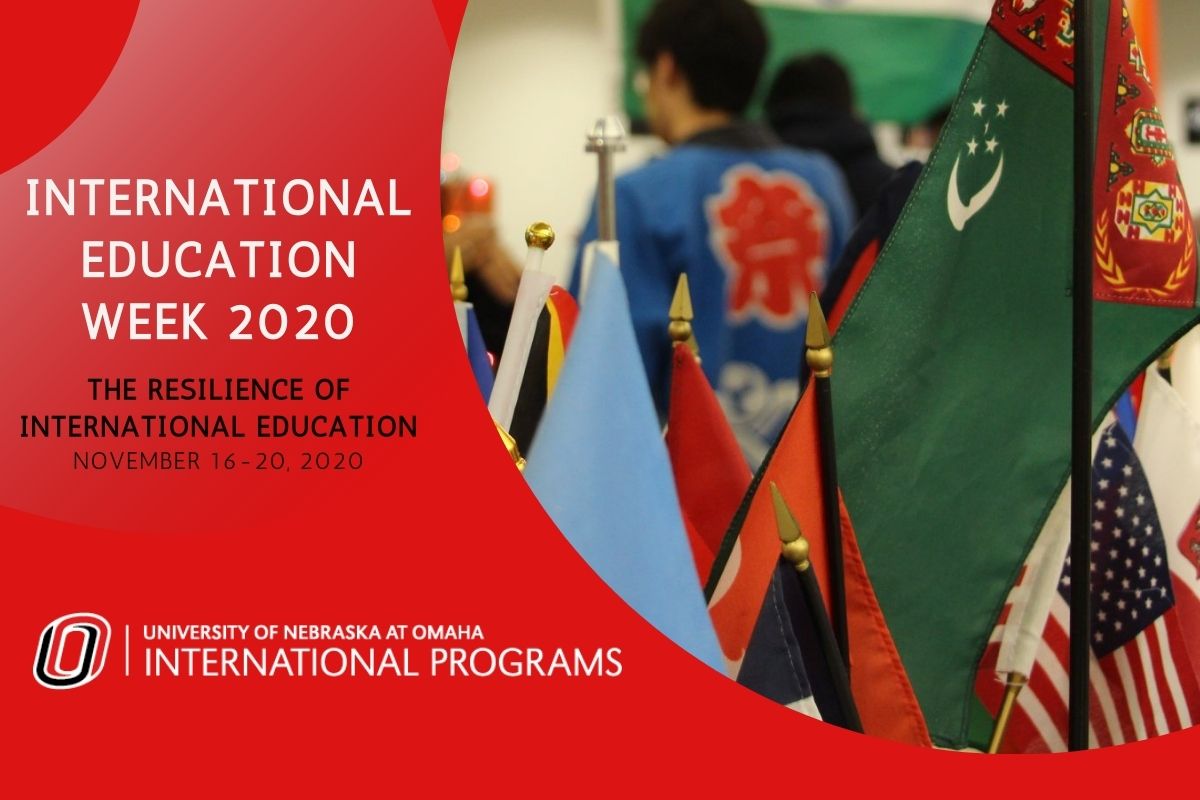 While IEW 2020 will be virtual this year, the annual international photo contest and café internationale are here to stay!
Submission Deadline| 14 November | 5 pm CST
Voting Begins| 17 November | 8 am CST
Voting Ends| 24 November | 5 pm
Winners Announced| 30 November | 3 pm CST
This year the photo contest and exhibition will feature 4 categories, and contestants can submit one photo per category. The options are 'My Omaha', 'Living Like a Local', 'Dreams to Reality', and 'Cultural Traditions & Holidays'. You can visit the Photo Contest website to view the photos and vote until November 24th!
Photos will be on exhibit on the International Programs social media pages and website beginning Monday, November 16. Voting will open Tuesday, November 17 and close Tuesday, November 24 at 5pm. Winners will be announced Monday, November 30. 
If you have any questions please contact us at unostudyabroad@unomaha.edu. 
Cafe Internationale 2.0
Submission Deadline| 16 November | 5 pm CST
Option 1: Participants can create a 1-2 minute TikTok style video preparing one of their favorite dishes. 
Option 2: Participants can take photos of the preparation of one of their favorite dishes. 
This year we are asking our local and global Mavericks to share their favorite recipes. Participants should submit the following information along with option 1 or 2 to Cafe coordinators Franecia Moore at fjmoore@unomaha.edu and Heather Brescia at hbrescia@unomaha.edu 
Name
UNO affiliation (faculty, staff, student, visiting scholar)
Name of Department, Major, or Visitor Program
Name of Dish
Origin of Dish (country/culture)
Written Recipe
Photos and videos will be spotlighted on the International Programs social media pages beginning Wednesday, November 18 throughout the rest of the month. 
Local Celebrations of IEW
International Education Week is celebrated by intstitutions across the country and UNO is happy to collaborate and share IEW events hosted by our friends at Creighton University. 
Here are some of the upcoming events hosted by Creighton University that we encourage you to join!
ISA Social Hour – Play "Among Us" On Zoom!
Sunday, November 8, 5:00-6:00pm
Creighton University
https://creighton.zoom.us/j/91952658037
All are welcome to join Creighton's International Student Association to play the popular game, "Among Us!" Have some fun and guess who the impostor among us is! Please download the game Among Us on your app store in your phone prior to the event, it is free and fun! See you there!

Omaha International Students Unite – Nice to "Meet" You
Friday, November 13, from 2:30-4:00pm
Creighton University, Metro Community College, UNO
https://creighton.zoom.us/j/96668721665
During a time when many feel disconnected, we invite all international students residing in Omaha together to "meet" one another over Zoom. This will be a casual pop-in opportunity to socialize and engage with other local students. No RSVP required, hop onto the Zoom for as little or as long as you want! Email lucyhancock@creighton.edu with questions.

Sustainability Podcast Feature: Ismail Ntakirutimana and Joichiro Yamada
Tuesday, November 17, Release at 10:00am
Creighton University
Sustainability Podcasts
Creighton's Office of Sustainability Programs is excited to release an international student perspective podcast, featuring two of Creighton's students! Ismail speaks to Director of Sustainability Nick McCreary, about the sustainability challenges and triumphs in his home country Rwanda, and Joey speaks to the same about Japan. Don't miss this podcast feature, in honor of International Education Week!