Congratulations on your well-deserved retirement! We wish you all the best in the new chapter ahead of you.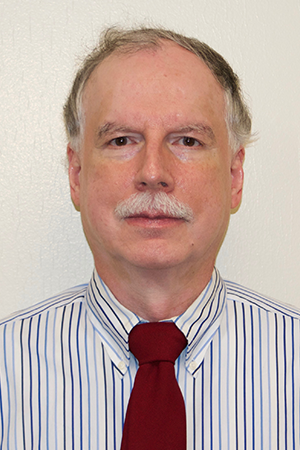 Ronald Bartzatt, Ph.D
I am happy to have accomplished so much in addition to teaching chemistry full time for 26 years. I expanded my publication of scientific articles to over 200 studies, abstracts, notes, etc. These include design of anticancer, antiviral, and antibacterial drugs. Other studies included the analysis/identification of various drugs and chemicals, many projects completed with the participation of UNO students. I enjoyed teaching environmental chemistry, subject of my graduate studies.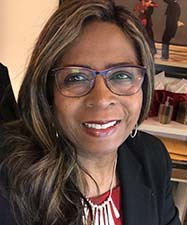 Jacqueline Andrews
I have had the privilege of working at UNO for 21 years. I worked very hard to keep departmental business running smoothly with an emphasis on maintaining a professional, calm, unified environment for the students, faculty, staff & the business community.  I'm proud of my work and through the years, I have developed some wonderful relationships, universitywide, during my tenure at UNO. Relationships that I will forever treasure.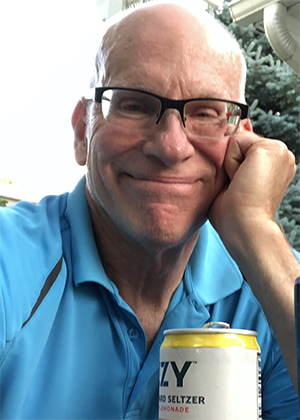 Allen Ficke
In my 32 years with the Energy Management and Controls department, I've seen a lot of changes. It was hard to keep everything running during remodeling and construction. We took parts from buildings being remodeled, to keep older buildings running. We had a solid nucleus of talent and character that came through time and again. On a recent NU review our campus stood out with an advanced control system, number of employees, and utility savings.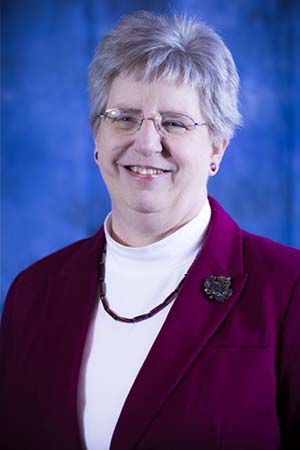 Beth Giesbrecht
I've been at UNO for 26 years and retired from the Nebraska Business Development Center, College of Business Administration. I taught in professional development, teaching working professionals to improve their job skills. When I first started, I taught Microsoft Office then transitioned to databases and internet technologies. I finished my time by helping create Enlighten, an online resource for small businesses.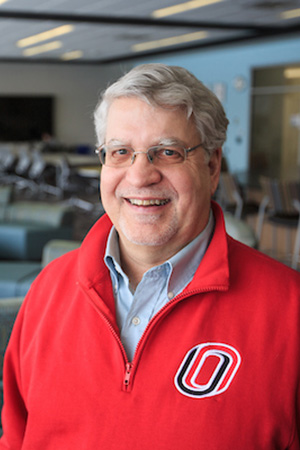 John Kretzschmar
I was pleased to join the UNO community in 1977. I was given the opportunity to begin laying the groundwork for UNO's William Brennan Institute for Labor Studies. I had the privilege of leading the program that I helped create from 1980 to my retirement in 2021, and I appreciate all who helped…and continue to help the Institute in carrying out its mission.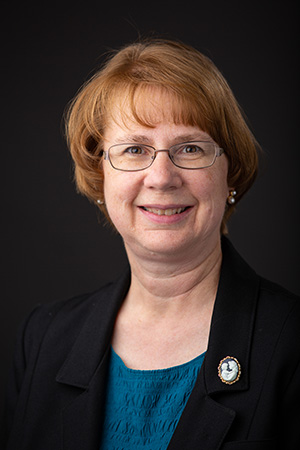 Jeanette Harder
I was a professor in the UNO Grace Abbott School of Social Work for 18 years. I've loved partnering with graduate students on community-engaged research and evaluation. It's been such fun to dream with them and see them grow in knowledge, skills, and confidence. Creating and growing STEPs and working in the lovely Barbara Weitz Community Engagement Center have also been incredible experiences that I will always savor. Go Mavs!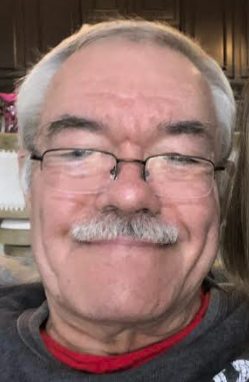 Dave Kline
I was a maintenance engineer for UNO-Television for 47 years. My job, as it is for many UNO employees, never involved teaching classes. But regardless of our titles or duties, we all contribute in one way or another to the University's mission. As I look back, I most enjoyed those occasions when I was able to do something that had a direct impact on our students achieving their academic goals.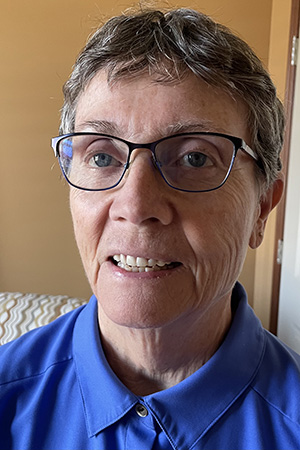 Rebecca Pasco
I was at UNO for 22 years, in the CEHHS/Teacher Education Department in various roles. I loved my work as Program Chair/Graduate Program Chair because it gave me the opportunity to provide support for students and faculty in their academic and professional journeys.  I appreciated working with students and faculty to champion efforts related to diversity and inclusivity in TED/CEHHS and UNO.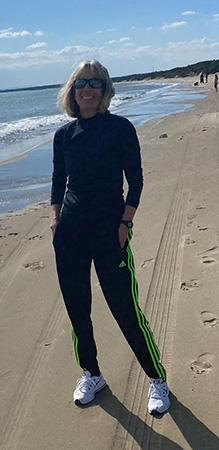 Mary Razor
I worked in HR for 36 years. I was responsible for processing each bi-weekly and monthly payroll and all Worker's Compensation claims.  The job enabled me to be in contact with and work with every department and employee on campus. I enjoyed the interaction with employees and helping them resolve any issues they were having.  Over the years I got to know and help out a lot of great people.  I would call that a pretty good gig!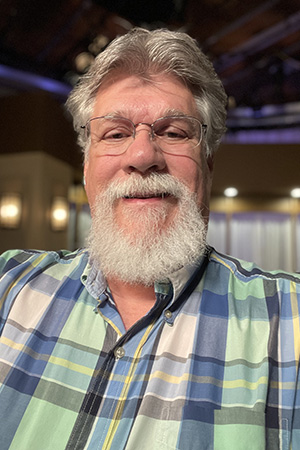 Mark Dail
I worked in the NU System for 35 years - 12 years with Nebraska Public TV in Lincoln and 23 years at UNO-TV as the Studio Production Coordinator. My proudest moment at UNO is taking two trips to Madagascar with the Henry Doorly Zoo to record a documentary called Conservation vs Survival. That documentary brought home an Emmy for both myself as the videographer and UNO-TV.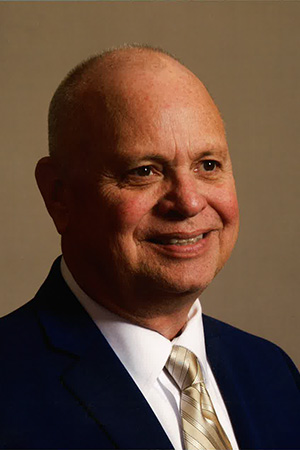 Lowell Neuhaus
I worked for 35 years in Facilities Management & Planning as Landscape & Grounds Manager. I am most proud of the members of the Landscape crew over the years. A dedicated group devoted to improving the beauty and function of the Landscape on campus and to be out in all kinds of weather year-round.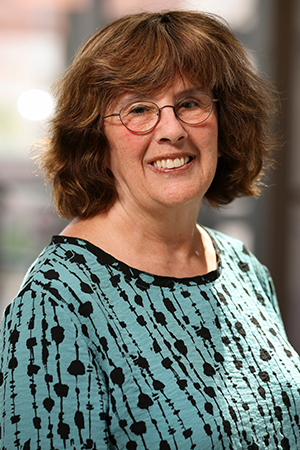 Deborah Derrick
I worked for 16 years at UNO (31 years at NU) as a Grant Writer and Manager, at the UNO College of Information Science & Technology. I was proud to support IS&T faculty and students in growing the research portfolio with the National Science Foundation and other sponsors to more than $15M per year. Most impactful was serving on the proposal team for NCITE, and working on outreach efforts in North/South Omaha and in Winnebago.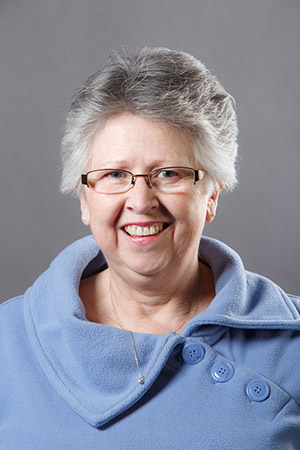 Debra Wilcox
I worked in the Controller's Office for 33 years, and I am proud that I always did my best to make sure the reconciling, dealing with incoming gifts to the university, and producing honest records took place. I was most proud of being on the ground floor of establishing a mechanism to reconcile EFT (Electronic Funds Transfer) for loans for UNO students.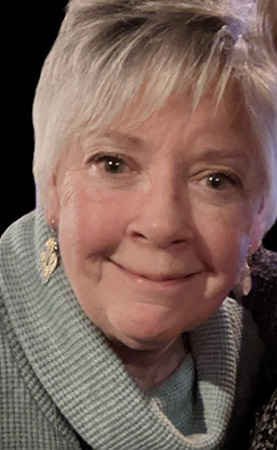 Jackie Lynch
My favorite memory was arriving to work during the fall and hearing the marching band practicing as I walked into CBA (before we moved to Mammel Hall). What a great way to start a work day! I'm so grateful for the opportunity to work with the wonderful people in the College of Business Administration for my entire 41 years. Thank you UNO and Go Mavs!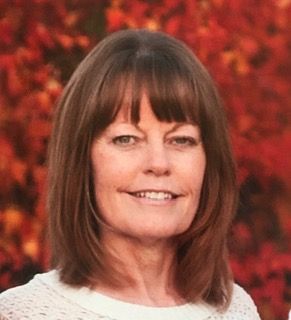 Patricia White
I worked at UNO for 28 years in Enrollment Management/Business Systems Intelligence. I enjoyed my time working with the various departments, colleges, students, and especially my coworkers. A few of my favorite memories are of the fall Welcome Week activities in the Pep Bowl and the walks around campus that we would take as a team. We always had such nice conversations during those walks.
Robert "Bob" Shuster
I have taught geology courses, conducted research on a variety of topics, and served the campus and my discipline for 34 years. I am proud of whatever role I played in helping UNO move from DII to DI athletics; the early history of TLC; the campus STEM Initiative; increasing recognition of the importance of undergraduate research; and serving as Chair for seven years. I am especially proud of the success of our students.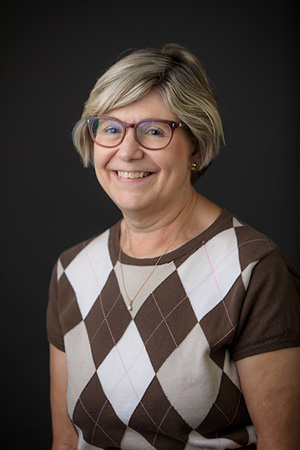 Esther Scarpello
For 18 years, I was the UNO Benefits Manager in Human Resources. I am proud of the customer service that the benefits area was able to provide to faculty and staff to help them use their benefits. I was happy to be a part of initiatives that were impactful such as the transition to a smoke-and-tobacco-free campus, the launch of the annual benefits and wellness fair, and several wellness awards such as the Governor's Wellness Award.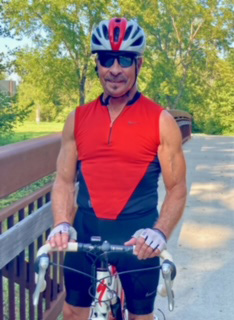 David Carter
The 21 years that I spent at UNO were the happiest and most productive years of my career. I have been a part of some exciting changes that have taken place in the department, college, and university system under the leadership of Dr. Edick. I am currently enjoying my play time with my granddaughter and biking excursions with my son. I continue to teach full-time in the Counselor Education program at MNU in Olathe, Kansas.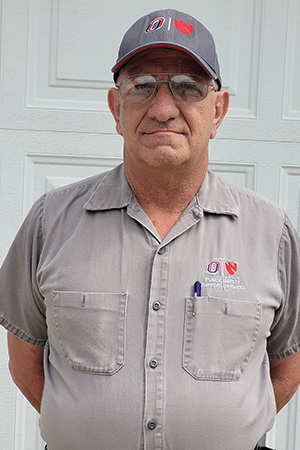 John Larson
I started out working for UNO back in the mid-70s as a contractor. Later, I joined UNO Public safety department as their access control specialist. I took the key system from paper requests to an online system. UNO was also the only university where prox cards from all four universities would work. It was a great pleasure to help the university move forward into the newer technology.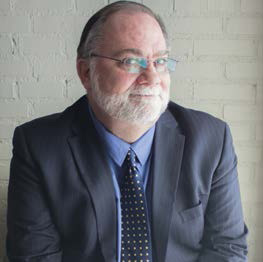 Hugh Reilly
I taught at UNO for 23 years, first as an adjunct for two years and then as a tenure track professor. I won UNO's Alumni Teaching Award and Nebraska's 2020 Journalism Educator of the Year. I am proudest that I helped guide the School of Communication through the pandemic and had a hand in hiring nearly two-thirds of the School of Communication's current full-time faculty in my eight years as school director.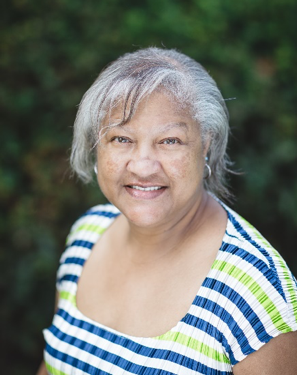 Lynda Williams
I served as the staff assistant for the Department of Biology from 2006 through 2021 and had the pleasure of working with many wonderful personalities within the college. My favorite memories of my time at UNO are from the faculty and staff functions at Glacier Creek Preserve. We experienced one wedding there, enjoyed watching the children of various faculty and staff grow and bloom, lost a few people along the way, sadly, but still functioned as a tight-knit team and had a lot of fun together – in between working hard to make the department a strong and successful unit.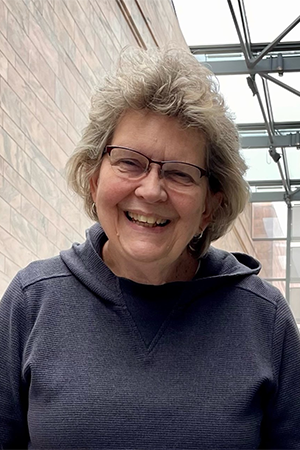 Carol Epperson
The Goodrich team I was happy to be a part of for eight years had the privilege of working with over 500 students. The vast majority received their degrees from UNO and I loved getting to know every one of them!  Once a Goodricher, Always a Goodricher!