Colton Janes, M.S.
Curriculum and Transfer Specialist
Academic Affairs
---
email:
office:
Eppley Admin Bldg, Rm 108A
6001 Dodge Street
Omaha, NE, 68182
office phone:
department phone:
office hours:
(see below)
fax:
402.554.3837
areas of focus:
Guided Pathway Creation & Review
Community College Academic Partnerships
Additional Information
---
Guided Pathways: Explained
What are  Guided Pathways?
A Guided Pathway is a set of courses that have been curated to inform community college students what classes to take at the community college that will maximize their time, resources, and hard work to get them to earn their a baccalaureate degree from UNO that much quicker. Guided Pathways are not necessarily articulation agreements, however, they highlight courses that have equivalencies between community colleges and UNO.
How are  Guided Pathways Created?
There are several resources and stakeholders that go into the creation, review, and publish process of a Guided Pathway at the University of Nebraska at Omaha. Here are a few that are used regularly:
Course Database | Transfer Evaluation System (TES) by CollegeSource
Receiving Institution | University of Nebraska at Omaha

Academic Unit (i.e. academic advisors, Dean(s), faculty, etc)
Office of the University Registrar | Transfer Agreements and Guides
Division of Academic Affairs Leadership

Granting Institution | Specific Community College

Academic Catalog
Academic Unit (i.e. academic advisors, President(s), Dean(s), faculty, etc)
Who do Guided Pathways benefit?
The intended outcome is a win-win-win for the student, community college, and for UNO.
The student. One of the sole reasons for higher education. A student will benefit from transparent information in the form of a Guided Pathway that consists of courses that have equivalencies, represents the number of credits that will transfer, and who to contact for advisement upon being admitted as a transfer student at UNO.
The community college. Our partner in academic achievement and bridging scholars to pursue their academic, professional, and personal goals. Community colleges will build upon unique relationships that allow their students to see that their coursework will contribute to a baccalaureate degree. Along the way, it is hoped that students that earn an associate degree will positively contribute to the graduation rate, providing another compelling reason for these important Guided Pathways.
UNO. As Nebraska's metropolitan university equipped with strong academic values and significant relationships, UNO continues to transform and improve the lives of those on a local, regional, national, and international level. Through unparalleled community engagement, diverse student body and faculty/staff, and offering tuition that is one of the most affordable in the region, UNO is home for those who desires a higher education experience. Students who transfer from community colleges to UNO to earn their baccalaureate degree will have access to exceptional resources in order to be successful, graduate, and positively impact the surrounding environment.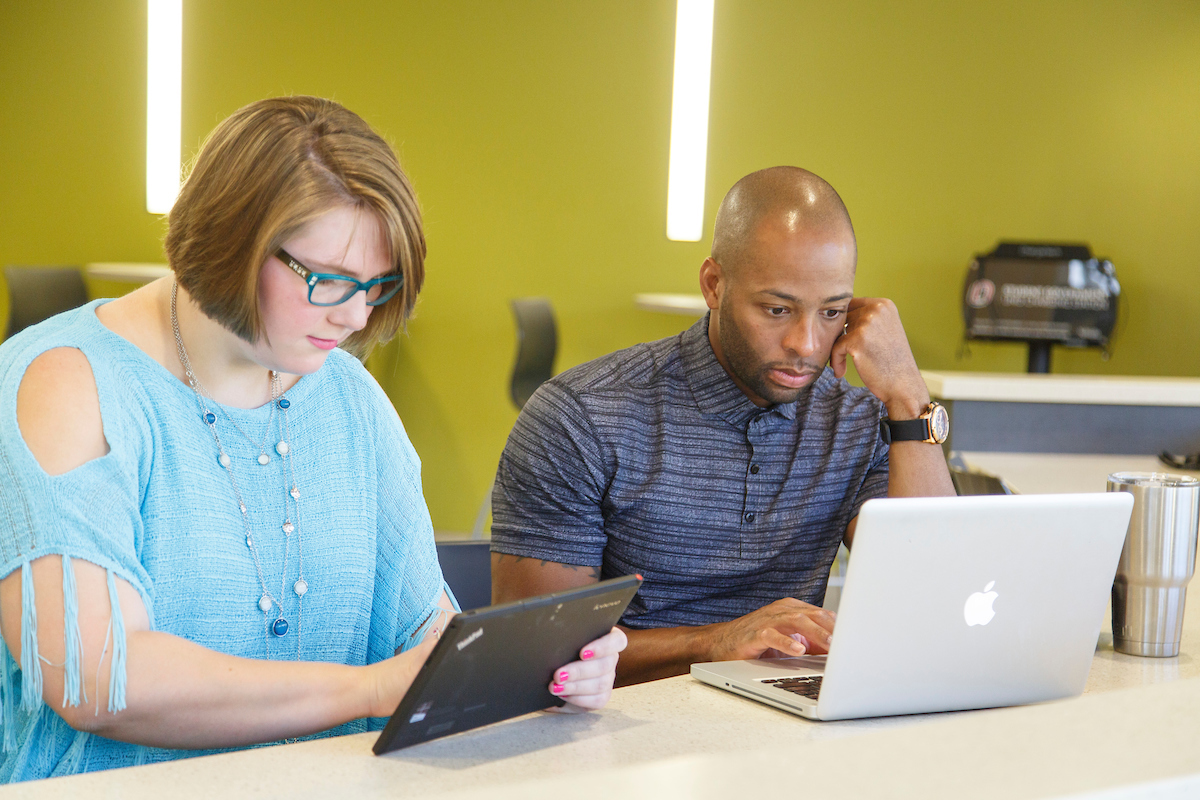 ---
Education
| | School | Degree | Major | Concentration/Publication |
| --- | --- | --- | --- | --- |
| | Blair High School (2010) | Diploma | | |
| | University of Nebraska at Omaha (2015) | Bachelor of Arts | Sociology | Family Type & Educational Attainment (Senior Thesis) |
| | University of Nebraska at Omaha (2015) | Bachelor of Science | Criminology and Criminal Justice | |
| | Eastern Illinois University (2017) | Master of Science | College Student Affairs | Perceptions of Body Image Among College Men (Master's Thesis) |
Bio
Tell us a little about yourself:
I am a proud alum of UNO. After my studies at UNO, I earned my degree in College Student Affairs at Eastern Illinois University. I have been fortunate to work for several universities of various size, geographic location, and student cultures and am blessed to be back and build upon the strong relationships among institutions of higher education. One of my passions in working for a university is advising student groups whether it is a fraternity/sorority group, sports club, or personal development group.
What is your favorite thing about UNO?
Since my first semester as a student here, my favorite thing about UNO has always been the opportunities that are available and the faculty and staff who support you. From on-campus employment, fun events, to strengthening community relationships, UNO has always played a crucial role in success. This success is driven by the values of the University which can be seen on- and off-campus.
What do you like to do most in Omaha?
Where to start. I love to be out and about attending events and visiting new ones. If you haven't been to one of the Omaha Farmer's Markets, it should be up there on anyone's list. The Henry Doorly Zoo and Aquarium is a great spot for connecting with friends and family who are in town just like the College World Series at TD Ameritrade Park offers a spectacular environment in downtown Omaha. If you enjoy coffee and/or tea, you can easily find a different cafe to go to every week.
What piece of advice do you offer to students entering the college search process?
If pursuing a college degree is even remotely on your radar, ask as many questions as you can! Navigating the college search process will look different to each person and will have it's own unique challenges and successes.