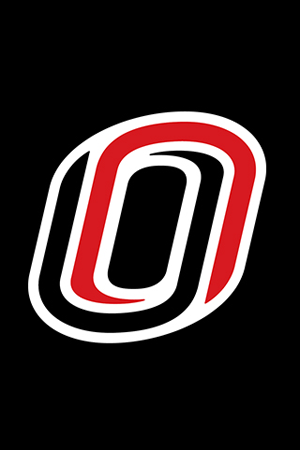 Additional Information
An LGBTQ Advocate
By Jacquelyn Anderson
Meredith Bacon, formerly Wally Meredith Bacon Jr., or as she explains the change, "I just dropped the 'alter' and the junior," is the first openly transgender professor at The University of Nebraska Omaha (UNO). She is a specialist on Romania and Moldova and has published widely on Romanian diplomatic history, civil-military relations in Romania and Moldova, the political economy of transition in both countries, and on political leadership. She is a strong advocate for the LGBTQ community and an inspiration to all those around her because of her deep devotion to LGBTQ youth. She is the Secretary/Treasurer of the National Center for Transgender Equality (Washington DC) and an activist in the national transgender movement, giving educational presentations at many national/international events. She also uses her research skills every semester at All Saints Episcopal Church in Adult Christian Formation classes on Church History.
Early Life and Education
Meredith grew up in an average, middle class, Episcopalian family in New York City. She claims that growing up as a transgender boy in New York City, a highly urban area, did not affect her any differently than if she had grown up in Manhattan, Kansas. When asked if growing up in New York City made any difference, she responded, "When one is transgender, the location doesn't make much difference … if they prevent you from being who you are, it's psychologically damaging" (Bacon). During Meredith's younger years, she knew from the age of four that she was different from all the other little boys around her: "I didn't like to do the things that I was supposed to like to do. I didn't like playing the rough-and-tumble Cowboys and Indians" (Bacon). But Meredith hardly let her feelings of being different hinder her and her childhood passions. She found that if she wanted to express herself, then she'd have to find an acceptable outlet in which to do so. She told her parents that she wanted to do something more creative, so she began taking dance lessons. This pursuit promoted a deep appreciation for art, discipline, and beauty. Moreover, she found dance to be an outlet where she could express herself and "get away with it" (Bacon).
During Meredith's high school years, she struggled to fit in with her peers. She left public high school when her parents packed her away to an all-boys, Episcopalian boarding school in Connecticut. At the boarding school, she was able to continue her passion in the arts, especially theater. Since it was an all-boys school, she was able to snag all of her dream roles, which just so happened to be all the wonderful female roles in the play (Bacon). She became an academic standout at the Episcopalian boarding school. Devoted to her studies, she became what she refers to as a "grind" (Bacon 1).
In Meredith's college years, she found that she was still a grind. She spoke about having the amazing opportunity of studying abroad. Light–heartedly she said, "I was able to study abroad. Well, you know, not as a broad. But, as my male self" (Bacon). She studied in Avignon, France, and learned to speak French very well. After this experience, Meredith found a passion for languages and eventually learned to speak not only French but also German, Italian, and Russian. She majored in History, International Relations, and Theology and minored in Theater during her undergraduate career. Despite her academic success, Meredith was struggling with her identity, which she didn't know how to name or explain. It was not until she found a key to the restricted area of the library where she worked that she was able to sneak in and read all the twentieth  century texts about transgender people: "That gave me a sense that I wasn't the only one, which is really very important. I knew there were other people out there" (Bacon). During the 50s and 60s, the only place one could find this type of literature, besides in the restricted area at the library, was in adult stores, even though the material was not pornographic. "The word transgender was not yet used … transvestite was used at the time" (Bacon). Everyone thought being a transvestite (or transgendered) was a psychological illness. Even homosexuality was listed in the Diagnostic and Statistical Manual of Mental Disorders as a mental illness. "Those years were very important to me, and it also introduced me to a couple of people who were pretty instrumental in directing me toward what would eventually become my area of specialization" (Bacon).  


Adventures (Not As) Abroad
It was during her undergraduate career that she also met her spouse, Lynne, who has played an intricate role in Meredith's life. Very early on, Meredith fell deeply in love with Lynne. They shared deep passions for the theater and French. Meredith said, "Lynne always tells me she knew I was different" (Bacon). After their marriage in 1968, Meredith truly thought that she could forget her feelings of living in the wrong body because her love for Lynne would be a "cure" (Bacon). In 1971, shortly after their marriage, Lynne and Meredith both applied for scholarships to study abroad in Romania. In the summer of 1971, they went to Romania, which Meredith says "was a totally life changing experience—living in a communist regime with the secret police all over the place" (Bacon). She realized that although it was difficult expressing her true identity in America, it was nothing like the feelings she would experience in Romania. All of the telephones in their small apartment were bugged; they even found a microphone in their bed. In Romania, because of the surveillance, Meredith and Lynne had to learn a different set of communication skills, where they would speak between the lines, because someone might be listening in. The pressure to hide her true identity in Romania was horrible, but Meredith went back a couple of times. That is, before she was declared persona non grata for "publishing an article highly critical of Nikolai Ceausescu and his charming wife Elena in History Today" (Bacon). It was this research that helped sublimate everything else, providing her with a professional focus and accolades. However, despite her scholarly success, she found that her truest self was not easily suppressed.  
The First Tentative Steps
Meredith finished her doctorate in 1975 and did her post-doctorate at the Hoover Institution. It was during this time that UNO was hiring a scholar in Soviet Politics, one of only three jobs in that academic specialty listed that year. In 1976, UNO hired Bacon. Lynne eventually secured a position at Creighton Prep teaching French and Spanish. For more than 36 years, Bacon has taught at UNO, including serving as Department Chair. While the position allowed her to focus much of her energy on her career and being a "grind," she continued to struggle with the part of herself that she could not openly express.
In 1996, Meredith was so depressed that she was hardly able to get out of bed. The gravity of the situation became apparent when she was unable to attend a wedding in Moldova with Lynne. When Lynne returned to Nebraska from Moldova, she intervened, taking Meredith to a mental health specialist. The therapist was only the second person, the first being Lynne, who Meredith told about living in the wrong body. This therapist prescribed anti-depressants as well as hormone therapy. Meredith asked the therapist for some advice on how to be more involved in the transgender community while maintaining her identity as Professor Wally Bacon. They decided that research was the best way to go about this. So, Meredith did a survey at her first Southern Comfort Conference in 2003 about family relationships and politics and whether transgender identity predisposed people toward participation or non-participation. Looking back on her first Southern Comfort Conference, Meredith said, "It was obvious that after about the first day that I was home, that that was my community. Those were people with whom I could best relate" (Bacon). It was also at her first Southern Comfort Conference that she met Mara Keisling, who was a prominent transgender political leader in the United States and had just founded the National Center of Transgender Equality. Meredith became a board member and co- chair on the Board of Directors in 2006. In 2009, Meredith started to experience health problems, which limited her activities. "I was taken by this sort of chance encounter in Southern Comfort 2003 and became fairly prominent in national transgender politics. Not because I wanted to exactly but because it was what it was. I started to go all the way around the country talking about transgender politics as the result of the survey" (Bacon).
Meredith Emerges
It was in 2004 that Meredith went back to the Southern Comfort Conference. She understood that everyone else there was going to be who he or she was, but she still felt the need to present herself as Professor Wally Bacon. However, she also bought a woman's business suit and makeup just in case she felt brave enough to reveal herself. When sitting together at a bar, Marcy Bowers chastised Meredith for not showing everyone who she really was. She immediately demanded that Professor Wally Bacon go back upstairs and come back down as Meredith. "So, at the Southern Comfort Conference in 2004, I made my grand introduction to the world as Meredith. Then, some other friends took me out to dinner that night. I was very, very nervous; the wig was terrible" (Bacon). Despite the nerves, she was widely accepted as Meredith and acquired some very supportive new friends at that conference.
It was not until June 2004 at a presentation by a San Francisco plastic surgeon who specialized in facial feminization that Lynne and Wally decided that "Meredith" was going to transition:
The decision itself was made over a considerable amount of time, starting with my severe depression. And little-by-little we discussed it, and we started to edge toward the decision that I would transition. Originally, we were going to wait until I retired. Then probably as a result of going to all these national meetings, we decided not to wait until then, which is a good thing. (Bacon)
Even though she decided not to wait until after retirement, her career has not suffered too much as evidenced by her multiple awards. Although the University no longer asks her to speak about the former Soviet Union and Eastern Europe to different civic organizations, Meredith is not angry. Overall, she feels that the University has done everything it possibly could to make her transition easier, including telling the few students who were offended to "grow up and deal with it."
One of the most amazing things about Meredith's transition is that she and Lynne stayed together through it. They see love as one part physical and a large part emotional. "The physical transition has not affected my love for her, nor has it affected my sexual orientation. I'm attracted to women, especially Lynne … she's put up with an incredible amount. I don't think I could have been that strong. I know she truly loves me" (Bacon 9). Lynne could have left in February 1972, when Meredith told her she was living in the wrong body, but she decided to honor her commitment. Meredith says Lynne often explains her decision like this: "I could have walked out and everything would have been fine. While I would have all these years to get my life together, I would have missed my soul mate" (Bacon). From their perspective, when they married, they took a vow in front of God, and they're not going to break it.
As a transgender woman, Meredith has unique insight into the definitions of womanhood and the idea of "passing":
I don't give a damn if I pass or not. I know who I am and that's the important thing. I don't care if other people see me as a woman or a man or neither or both. It's not important to me … passing isn't terribly important. But the rigid definition of masculine and feminine, men and women, really does bug me. I think I'm more comfortable with non-gendered defined roles. (Bacon)
She also claims that her views on womanhood have become much less traditional than they were before her transition. However, the largest change that she has noticed is her vulnerability, especially when out alone after dark. As a woman, "I've learned to acquire fear" (Bacon).


Intellect, Teacher, Protector
One of the most exceptional things that Meredith has done with her life is providing a home for transgender youth. Meredith and Lynne give them a home for a short period of time where they provide structure and support for these youth between the ages of 15 and 24. Although most of the time the youth stay with them for a short period of time, there have been a couple of exceptions, some of whom have been living with them for upwards of two years:
We try to get them a safe and supportive environment, which basically means they're not worried about someone beating them up. And when they talk about their transgender identity we support them, we let them explore it. They can dress however they want to in our house. There were times when we had four trans- youth hanging out at our house. Only a couple of them lived with us at the time, so for a trans-youth it was almost like a club. In fact, a lot of trans-youth have come to our house over the years just to have some place to hang out and be themselves. It's called Trans Central Station. (Bacon)
She believes that providing a safe environment for trans-youth is crucial and does her best to provide that for them. At the same time, she also advocates that these youth attempt to reconnect with their families. Part of that support includes helping the family better understand their transgendered child—a natural role for a scholar and teacher.
Dr. W. Meredith Bacon is truly a wonderful role model to all those around her. Not only is she a strong woman who stands up for who she is and what she believes in, but she is also highly intelligent and accomplished. Despite all of her scholarly achievements, one of the most outstanding things about Meredith is her compassion for the trans-youth community. Not only does she take these youth into her own home and care for them, but she also has a great desire to open a homeless shelter for LGBTQ youth that would provide educational and rehabilitation opportunities. Perhaps, someday, she will be able to achieve her dream.
Works Cited
Bacon, Meredith W. Personal Interview. 11 Nov. 2011