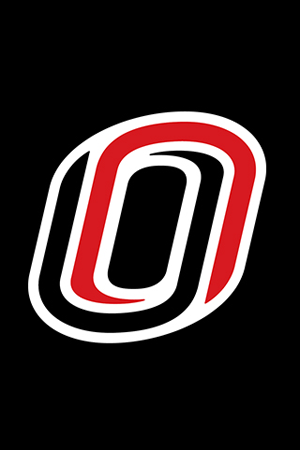 Additional Information
Never a Sure Bet
Libby DiBiase's May 2015 graduation from the University of Nebraska at Omaha (UNO) was never a sure bet. For nine years, she chipped away at her degree, working hard to balance her roles as mother, elite athlete, and student. Her degree in Health Administration, earned in 2015, had been a long time coming—Libby began her journey at UNO in the spring of 2006 as a transfer student from Kearney. Although Libby started her college career as a sprinter on the track team for the university, she soon shifted her focus to CrossFit, a then-emerging fitness methodology started in 2000. Within the CrossFit community, she is well-known as an early adopter who helped pioneer the sport and bring it to a larger audience (Kratochwill). Early in her CrossFit career, she had her son, Cruz Patrick, and began balancing motherhood, work, school, and CrossFit. Yet thinking back over her life and her many successes, Libby says earning her degree from UNO in May of 2015 stands out as her greatest achievement (L. DiBiase).
Sports from an Early Age
Libby was born Elizabeth Anne DiBiase, the only child of Sharon and Pat DiBiase, in Omaha, Nebraska on October 7, 1987. According to her mother, Sharon, Libby was "very energetic and full of life" as a child. "She loved being outside and riding her bike. I couldn't keep her inside" (S. DiBiase). Libby showed athletic promise at three years old when she was enrolled in gymnastics. She continued with gymnastics, and when she was 10, began participating in soccer as well. Her athletic talent was evident from the beginning, as was her propensity to be an integral part of a team.
Libby was so fast, she was on the middle school track team as a fourth grader because her times were faster than the older runners'. She excelled in soccer, playing on Millard Star Arsenal, a club team, during middle school, and also did competitive cheer in middle school. Due to her gymnastics background, she was a perfect "flyer," being tossed into the air and doing acrobatics. She used her gymnastic ability on the soccer field as well, doing flip throw-ins, which, as a junior high student, made her a standout on the team (S. DiBiase).
When Libby entered high school, she chose to cheer and run track, and became Westside High School's Track Athlete of the Year every year of her high school career. Even in track, which is often seen as individual, the team aspect of organized sports appealed to Libby. "Her energy came from the others on her team and even if she was better . . . it was more important for her to be on the team. She always seemed to encourage the others" (S. DiBiase).
High School Track
Jonathan Priester, Libby's track coach at Westside, agrees that she was an integral part of the team. "She always led by example . . . was always encouraging. She was always the first to congratulate her opponents and to tell her teammates great job. The girls that came after her had an example of what you were supposed to strive for and be when you stepped on the track."
Libby's freshman year coincided with Priester's first year as the girl's track head coach, a position he still holds. When asked about Libby's impact on the community, he says, "As far as . . . her impact, she truly has meant everything to the track and field program at Westside High School. When I first took over the track and field program at Westside was absolutely in the tank. Her ability to bring people to the sport was phenomenal. I couldn't have asked for a better face for our program" (Priester). This wasn't the only thing about Libby that impressed Priester, who says of her raw talent, "She was one of the fastest girls, as far as pure speed goes, that I have ever coached." Because of her raw speed and hard work, Libby earned a spot at the state track meet all four years of high school and medaled several times. She is still one of Westside's most decorated track athletes.
But perhaps more impressive was her character, her drive, and her determination to succeed, which would prove important later, when she ran into some trouble during her years at UNO. Priester, when asked to share a story that illustrates what type of person Libby is, tells this story. When she was a senior in high school, in the state-qualifying meet, Libby was running her main event—the 300 meter low hurdles. Because of her success in this event throughout the year, she was expected to finish in the top four and qualify for the state meet. Yet, she fell on the sixth hurdle and Priester dropped his head, certain that her chances of qualifying in the event were over. "Falling in the 300 hurdles usually means doom for an athlete. The amount of energy expended in trying to . . . get up and chase people down is insurmountable" (Priester). But when Priester looked up, he was amazed to see Libby doing the impossible and steadily making up ground. She finished third. "How she did it I will never be able to comprehend, but I just know that that one race exemplified who she was" (Priester).
Track in College
Libby's determination, combined with innate ability, led to a partial scholarship for track at the University of Nebraska at Kearney in 2006. Libby was unhappy there, saying she wished she would have started out her college career at UNO, as she preferred living in Omaha (L. DiBiase). She transferred and ran a successful season of track at UNO in the spring of 2007, but her track career was short-lived. "I did really bad in a lot of classes, so I didn't do track the next year. I was the classic example of coming in and failing a couple of classes" (L. DiBiase).
Most disappointing to Libby was that she missed out on running for UNO's All-American 4×100 team the following spring, which she would have been part of if she had been eligible to run. "I didn't get to run on that, but you know what? It happened and there was nothing I could do about it" (L. DiBiase). What Libby didn't realize at the time was that there was something even bigger in her future—a grassroots fitness movement turned sport—CrossFit.
Introduction to Crossfit
Though Libby was unable to participate in track during her sophomore year at UNO, she was still able to utilize the training facilities on campus. She liked lifting weights and met two UNO strength and conditioning coaches while in the weight room: Joe Westerlin, UNO graduate and football player, and Ricky Frausto Jr., a UNO graduate and wrestler.
Westerlin and Frausto had recently founded CrossFit Omaha out of UNO's facilities. In 2008, when the business began to thrive, they quit their jobs with UNO and moved the gym to 8938 L Street, where it continues to operate with Joe at the helm. This was the first CrossFit box in the Omaha area. While still working out of UNO, they approached Libby in late 2007 and told her she should try CrossFit. By the summer of 2008, Libby was competing at the second CrossFit Games competition. She placed sixth out of 91 women competing. Frausto, who placed sixth in the men's competition the same year, echoes Priester's assessment of Libby as a gifted athlete. "At the time, there were very few females of her caliber. She had high relative strength, which transferred well to gymnastics movements, and she could work a heavy barbell over, too. The total package" (Frausto).
Libby's success in this new sport, just on the verge of exploding in popularity, changed her plans. She enjoyed the intensity and variety of movements CrossFit provided (Hinds). While she continued to take classes at UNO, her training in CrossFit became a priority, and her track career was left behind as she focused on a workout that would ultimately change her future. Yet, Libby is modest about her success in CrossFit. Though her surprise top-ten finish at the 2008 Crossfit Games led to high expectations for her at the 2009 Games, she had a different way of looking at it. "I never went into the Games after that thinking, 'Okay, I'm going to try to win next year.' I just kept doing it because I really liked it, and that's the only reason I still do it now. I like to work out and especially like CrossFit" (L. DiBiase).
She did make it to the 2009 Games in July, where she placed 47th. Although it may seem her finish the previous year had been a fluke, in reality, the CrossFit Games were growing. CrossFit, initially a fitness movement, had become a sport. Many new and talented athletes were jumping on board, and the competition was becoming more elite with each passing year.
Libby, still working on earning a degree from UNO, was in a relationship with Westerlin, co-founder of CrossFit Omaha, and was pregnant. Their son, Cruz, was born eight months later, on February 25, 2010 (L. DiBiase)
Pregnancy, Crossfit, and School
Libby continued to attend UNO throughout her pregnancy, though it was a struggle. "I had a lot of setbacks and . . . I just found out I couldn't juggle school and a sport like that. I just can't. I'm not a naturally gifted person academically" (L. DiBiase). Pregnancy didn't make it easier. "I was pretty pregnant and I couldn't even fit in the desk" (L. DiBiase). This led to some attempts at online coursework, and some breaks from school, but eventually, Libby returned to UNO to complete her degree. Although she felt unprepared to have a child at 21, she managed the emotional stress through doing what she loved—CrossFit. "I was doing it before. I knew what to do, Joe helped me a lot, and I didn't do anything nuts. It definitely helped, I think, for the delivery, too" (L. DiBiase).
Within most CrossFit communities, it is not considered abnormal for women to continue to do workouts throughout pregnancy. It is also fairly common to see new moms back in the gym soon after delivery. Libby was one of the first women to do so, doing CrossFit workouts up until the day before she delivered Cruz. Only eight weeks after Cruz was born, she competed and placed 10th in the regional qualifier for the 2010 CrossFit Games. Her amazing achievement was not enough to earn her an individual spot at the Games, which by 2010 had grown from an easygoing, one-day competition held on Dave Castro's farm, to a large, weekend-long event held at the Home Depot Sports Center in Carson, CA, with large cash prizes and various big name sponsors. However, it did give her a spot on CrossFit Omaha's affiliate team.
In July of 2010, five months after the birth of her son, Libby competed in her third CrossFit Games as a member of a six-person team. Libby's hard work to get back in the game so soon after having Cruz was a major contribution to the empowerment of females in the CrossFit community. "I think that the fact that she continued to compete at a relatively high level right after having a kid—to train through the pregnancy and then . . . was at 2010 right away on the team, because it was so early in competition it kind of showed you can do both. It doesn't have to be one or the other" (Kahrs). Libby's choice to do what she knew her body was capable of set a precedent that other women could look to when making similar choices for themselves.
Video of Libby at the 2010 CrossFit Games – Affiliate Cup
Libby's performance at the 2010 Games helped the CFO team finish third in the field of 69 teams. Of competing on the team, Libby says, "I went team because I didn't make it, but you know what? I love team." Libby's teammates echo her mother and her high school track coach when they discuss having her as a member of their team. "I believe Libby to be the consummate team player. She was willing to do what the team needed. She trained hard all the time during the off-season and was meticulous about her nutrition. Very dedicated to CrossFit and her teammates. I just don't want people to think that things came easily to her. She was always working hard toward her goals" (Frausto).
Libby's dedication helped her team in both the 2010 and 2011 CrossFit Games, and more recently, at Regionals in 2012, 2013, and 2014 (Kahrs). This characteristic determination also helped Libby to come back to UNO and continue working toward her degree, even though she was extremely busy training, taking care of her son, and traveling to make appearances as a sponsor for various companies.
During the July 2010 affiliate cup competition, the image on the left, which has since become iconic in the world of CrossFit, was captured. Libby is carrying her coach and teammate, Frausto.  This was a mere five months post-partum. Libby's performance at the Games proved to the world (at least the CrossFit world) that women could work out safely throughout pregnancy, and doing so would allow them to recover their strength and fitness more quickly.
Endorsements and Fashion Trends
It was more than Libby's performance turning heads. Libby's beauty and fashion choices were starting a buzz, and she was on the verge of gaining a much larger audience. The 2010 Games were attended by thousands of spectators, and Reebok took notice. In September of 2010, Reebok became the official sponsor of the CrossFit Games. Reebok must have noticed Libby's potential as a trendsetter as well, because, in early 2011, Libby became an endorsed and sponsored Reebok athlete (Kratochwill). Other endorsements with Gaspari Nutrition, Atlas Power Wraps, and various other companies followed (Hinds). Her beauty and fit body made her a perfect ambassador for fitness companies as well as the CrossFit brand.
When asked about Libby's impact on the CrossFit community, Addi Kahrs, a CrossFit Omaha coach and teammate, credits Libby's attire at those early games to impacting the current fashion choices of women in CrossFit boxes around the world: "Of course in 2008, sports bra and booty shorts, there was that! She wasn't the only one but she was the one everyone noticed" (Kahrs). Libby's image in her shorts was splashed around the internet long before most people knew CrossFit existed.
Along with the benefits of her success came some disadvantages; she became the target of both admiration and criticism on social media networks. Criticism of the sport and female CrossFitters arose, with some saying the female athletes look manly or disgusting because of their muscles. But when asked if she has ever been insulted about her muscular appearance, Libby says with a laugh, "Not to my face. That is what social media is for" (L. DiBiase).
Mike Kratochwill, Reebok's Head of Training Partner Marketing, says Libby was a natural choice as one of Reebok's CrossFit endorsed athletes because she is so photogenic and has such an accessible personality. He sees her as one of the early adopters of CrossFit, who took a risk and jumped into the movement, helping to grow it from where it was in 2008 to where it is now (Kratochwill). Libby's all-American good looks make her an ideal representative for companies looking for CrossFit athletes to represent them. Her petite frame, blonde hair, large blue eyes, and genuine smile seem made for advertising, but more importantly, she has worked hard in the gym to improve performance, which in turn has resulted in her muscular build. This is the paradigm shift CrossFit and its highly visible adherents like Libby are creating in the world of fitness: "In the past it was about looking good; now it's about performing well and feeling good, and the looks are secondary" (Kratochwill).
Media Interest and Magazine Articles
Libby and other CrossFit athletes are working toward goals in the gym, rather than goals in the mirror, focusing on gains rather than losses. Libby's beauty helps place her in the crossroads, allowing her to act as a bridge between the so-called ideal female body in the entertainment and fashion industry and the muscular body most elite CrossFit athletes have. Publishers of online women's fitness magazines such as Hardbody News, Strong Fitness Magazine, and Intense Fitness have taken notice as well, featuring Libby multiple times over the past six years. "She may not clear 5'4", but the young mom from Omaha is a rock-solid, steak-eating, clean-and-jerking machine" (Braz).
Libby's athletic appeal can also be seen in the multiple Reebok ads she appears in, promoting their CrossFit line. "The Reebok Life" is a short clip created by Reebok in which Libby and Stacie Tovar, another elite CrossFit athlete from CFO, poke fun at the shorts they are so well-known for wearing. These two women helped make the CrossFit "booty shorts" famous, and the commercial pays homage to that without taking it too seriously. Libby's early influence on the community, her friendly girl next door vibe, and her hard work and talent make her ideal for a company like Reebok, which explains why she continues to take part in Reebok ad campaigns today.
Scrutiny and Body Image
Although there certainly are issues with female CrossFitters being scrutinized for their muscles, Libby is one of the women whose participation in the CrossFit movement is slowly working to shift female body ideals away from thigh-gap skinny, toward strong and healthy. While some would say this is still problematic, as any body ideal will be unattainable for many, it is most importantly changing and broadening perceptions of what it means to be a woman and of what women are capable of. Libby's presence in advertising is pushing the boundaries of the ideal female body type. Libby along with other high-profile CrossFit women is helping to redefine what it means to be a female athlete and challenging gender roles. "Women can be strong but . . . feminine" (L. DiBiase).
Libby's physique is a product of hard work at the gym as well as being conscientious about nutrition. Libby became an endorsed athlete on Team Gaspari, representing Gaspari Nutrition, a company selling supplements for athletes after she asked if she could use the outlet in their booth to charge her phone at a 2012 trade show. Donna Cornwell, Senior Director of Marketing for the brand, says, "Libby is a perfect representation of our brand. It is not simply Libby's physique that sets her apart, but it is her passion, drive, and unwavering dedication to her CrossFit practice that makes her a standout athlete and an ideal representative of our brand."
Although Libby was the only CrossFit athlete representing Gaspari as of 2015, alongside athletes from bodybuilding, figure fitness, and mixed martial arts fighting, she does have a solid understanding of the bodybuilding and figure fitness world. In 2008, she competed in the Natural Iowa & Central Midwest Championships, placing second, but chose to pursue CrossFit rather than figure competitions ("Libby DiBiase"). "It was fun to say I did it. I applaud anyone who does that all the time" (L. DiBiase). Her sponsors at Gaspari Nutrition are more interested in Libby's character than the sport she chooses to focus on. Cornwall cites Libby's discipline, focus, consistency, and competitive edge as characteristics that make her a perfect fit for Gaspari. She also believes that it is Libby's love of CrossFit that defines her as an athlete in the rapidly growing and changing sport. "Libby lives and breathes CrossFit" (Cornwell).
Goals 2015
Even with all of her success, Libby expresses some regret about missed opportunities: "I messed up some big things that I could have done with track, but you know what? I guess you live and you learn. Other opportunities came to me later." And so they did. Libby DiBiase has made a name for herself in the CrossFit community, earned a spot on the Reebok and Gaspari teams among other sponsorships, and continued to excel as a CrossFit athlete, but her goals have shifted since she first started competing. At the 2015 Reebok Athlete Summit in the Bahamas, the athletes were given t-shirts. On the back, they said "Goals 2015" and below, listed that person's specific goals for the year. Libby DiBiase's shirt read, "Spend more time with my son and graduate in May." After her May 9, 2015 graduation, Libby posted this photo on Instagram with the caption: "BEST.DAY.OF.MY.LIFE!! I finally did it! A couple of years back I never thought this would happen. I am so thankful for my family's support" (DiBiase).
The year 2015 was full of life-changing moments for Libby, who in addition to graduating on May 9, 2015, competed on the CrossFit Omaha team at the 2015 CrossFit Games Regional competition in Minneapolis, and on October 3, 2015, married Joe Westerlin. She looks forward to more family time as well as finding a job, now that she has earned her degree. When asked what she wants to do, Libby mentioned the fire department or law enforcement, which have been interests since she was young; since then she has become an officer for the Omaha Police Department.
She also looks forward to the possibility of having more children with Joe (L. DiBiase). Continuing to compete is also part of the plan, as Libby has stated that she wants to model a healthy lifestyle for Cruz ("Libby Dibiase: CrossFit Superstar"). As teammate Karhs says of Libby, "I met her when she was 20 and now she's 27 . . . she's definitely more capable of handling herself. She just seems a lot more confident in her choices, in her conversations.  She's in a good place" (Kahrs).
A Sense of Quiet Determination
Libby has inspired many women to work toward fitness goals, to challenge themselves, to do things they never thought they could. Kahrs says the one thing she thinks is most important for people to know is "she is just somebody who is really, really good at quietly managing her priorities. She's got a busy schedule, she's going to school full time. She has her obligations with her sponsors so she travels quite a bit. Joe travels a ton, and of course, there's Cruz and the dog and training as well, and you just never really hear her complain. She just knows what she has to do, she shows up, and she gets it done" (Kahrs). This sense of quiet determination has made Libby an elite CrossFit athlete, a dedicated mother, and a UNO graduate. Libby's early involvement in the CrossFit community and continued dedication to the sport has made her an integral part of a movement that places value on achievable and measurable fitness goals rather than focusing on appearance. While it is too early in the evolution of the sport to make definitive claims, it does seem possible that CrossFit will help to redefine the narrow definition of acceptable body types for women, maybe even ridding us forever of thigh-gap aspirations as we go instead on a quest for muscles.
Accomplishments
Libby DiBiase will be remembered in the CrossFit community as an early adopter and ambassador of the fitness movement that urged women to shift their perceptions of fitness, health, and the scale. Yet, even with all of the athletic accomplishments, endorsements, and internet exposure, Libby has experienced as a CrossFitter, the achievements Libby is most proud of in her life thus far are graduating from UNO and being a mother to her son (L. DiBiase). It has been a long road with a few unexpected pit stops, but it has all been worth it to Libby. She is grounded and knows that her days as a sponsored athlete won't last forever, that her family is what matters. "Her accomplishments as an athlete are impressive, but . . . family comes first, and I believe Libby knows that and lives that philosophy" (S. DiBiase).