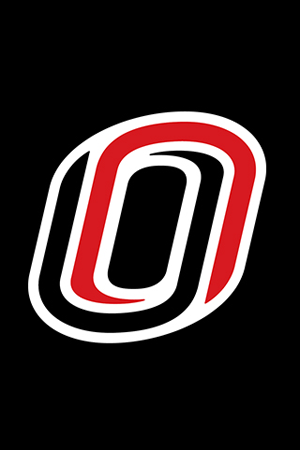 Additional Information
A Passionate Educator
Dr. Deborah Smith-Howell knew from an early age that she would one day earn a PhD.  Starting college at an age when most of her peers were still midway through their high school educations, Smith-Howell has indeed succeeded in her goal. Now the Associate Vice Chancellor for Academic Affairs and Dean of Graduate Studies at the University of Nebraska at Omaha (UNO), Dr. Smith-Howell demonstrates that with perseverance, enthusiasm, and a consistent spirit, her dreams have become her reality. As a faculty member, she hopes to inspire UNO students to follow their dreams and to learn about themselves in and out of the classroom.
Eager to Learn
Deborah Smith-Howell's journey in academia started well before her teenage years: "I've known since I was eight years old that one day I would earn a PhD," reminisces the energetic professor. Growing up surrounded by a mother and grandmother who knew the enormous power of education, Smith-Howell describes learning as an established part of her life.  "I assumed all mothers went to school," she recalls earnestly.  Her mother, Carolyn, was a teacher, and often returned to school to earn additional teaching endorsements. Because their mother had to travel some seventy miles from their small farming community of Quitman, Mississippi to attend classes, Smith-Howell and her younger brother tagged along on these journeys, spending hours on the weekends in the library as their mother completed course work.  Smith-Howell also recounts the prestige bestowed upon her mother and the other doctoral candidates when they received their graduate degrees.  As a young girl, Smith-Howell was mesmerized most by the gowns these women wore and thought, sign me up, so I can wear one of those.  Little did Dr. Deborah Smith-Howell know that her future position as Dean of Graduate Studies at the University of Nebraska at Omaha (UNO) would afford her multiple memorable opportunities to don that special robe.
Not surprisingly, after graduating high school, Smith-Howell attended college. Her parents allowed her to enroll but with one exception: Smith-Howell had to remain nearby since she was only sixteen years old. "I really was incredibly young," Smith-Howell contends, "but it was a great experience." While enrolled in Meridian Junior College (now Meridian Community College) in Meridian, Mississippi, Smith-Howell "just kind of drifted" into debate, which eventually lead to a major in communications. Smith-Howell admits to having had a love for history and biographies when she was young, but she ultimately specialized in communications because of her passion for argumentation and debate. Although feeling she lacked the broad experience of her peers, Smith-Howell embraced the newfound opportunities available and began traveling the country attending debate competitions.
Pushing Toward a Ph.D.
After two years at Meridian Junior College and now eighteen years old, Smith-Howell was ready to venture beyond her Southern roots and leave Meridian.  She received many scholarship offers from institutions in the south as well as one from a northern school.  Because Smith-Howell "longed to get out of the South," she accepted a scholarship from Northern Michigan University (NMU).  Thinking she was attending a school somewhere near Detroit, Smith-Howell was shocked to discover that NMU was located well north of Detroit—in the Upper Peninsula of Michigan.  NMU is situated in Marquette, Michigan, some twelve hundred miles away from Meridian; additionally, this northern city averages one hundred-fifty inches of snow a year.  This new setting was vastly different from anything Smith-Howell had experienced before.  She completed her final two years of school at NMU, graduating when she was twenty-years-old.
Smith-Howell knew immediately that she wanted to pursue a master's degree.  Again, she credits her mother as the motivation behind her push straight to graduate school.  "My mother earned a master's degree with two little kids hanging on her…so she's like 'go, go, go!' It made sense for me to continue in school," Smith-Howell allows. She attended Louisiana State University where she first pursued debate studies, but later changed her emphasis to better grasp both the historical and contemporary context of communications. She worked diligently, and at twenty-two years of age, Smith-Howell held not only a bachelor's degree but also a master's.
The next step in her journey, she determined, was to gain work experience as an instructor, and for five years, Smith-Howell taught debate at Texas State University in San Marcos. Smith-Howell was the Director of Forensics as well, and once again found herself traveling the country for debate competitions.  After a time, however, Smith-Howell yearned for a career in higher education. She no longer felt the pull toward debate, having become "burnt out" from studying and teaching it for so long. She decided to return to school and pursue her PhD, this time focusing on teaching and research. Smith-Howell began her PhD program at the University of Texas at Austin, writing her dissertation on communication education, presidential rhetoric, media coverage of the presidency, and civic participation. Throughout her studies, she focused particularly on speech communication, mass communication, and political science, but maintained a strong interest in public discourse. "If you're going to understand public discourse," Smith-Howell recounts, "you really need to understand media and political structures." It was difficult for her to study the three communication specialties she desired and choose a dissertation path that was neither easy nor predictable, but with diligence coupled with a remarkable thesis advisor, Smith-Howell persevered.
Transforming UNO's Department of Communications
Dr. Smith-Howell began her professorial vocation at UNO in 1989 as a faculty member in the then Department of Communications.  While weighing her career options, Smith-Howell ultimately chose UNO for four reasons: size of city, size of institution, type of institution, and type of program. Additionally, she sought work at a public institution large enough to find variety in the types of programs offered, and discovered that UNO was the perfect fit with which to begin her professional path. Though pushed by some collegiate advisors to attend law school, Smith-Howell desired to remain in academia and teach.  As a communications instructor, Professor Smith-Howell taught a wide range of classes including Rhetorical Theory and Criticism, Political Communication, and Persuasion.  Along with her teaching duties, Smith-Howell coordinated the basic public speaking courses and was charged with training graduate assistants.
Dr. Smith-Howell became chair of the Department of Communications in the mid-1990s, and under her leadership enrollment grew.  She was instrumental in restructuring the department into a School of Communication in order to adapt to changing needs on the UNO campus.  At the time, UNO had only three schools, but because of "the size, complexity, and range of activities" offered, communications functioned more as a school than a department.  In a 2003 Gateway interview, Smith Howell acknowledged that the communications department "awards more degrees and offers more programs than any of the other schools," so the decision to pursue Regent approval made sense (Rhodes 1).  Although achieving Regent approval took years (a proposal for a School of Communication was made as early as 1975 but was denied), Smith-Howell never abandoned pursuing this important need for the Omaha community.   "We've been working on how to make it happen for so long that it's like, 'Yes, we can do this,' she said" at the time. Smith-Howell also asserts that a School of Communication "'benefits not only our students, but it benefits the community, too,'" (Bryant 2).  On December 13, 2003, the School of Communication won Regent approval under the guidance and leadership of Dr. Deborah Smith-Howell.
Colleagues of Professor Smith-Howell reiterate the significance of this leadership and guidance when speaking of the head of their department.  As noted by School of Communication and Public Relations Student Society of America faculty advisor, Dr. Karen Weber, "Deborah Smith-Howell was extremely supportive of my work in and out of the classroom.  She treats all of her colleagues with the utmost respect and genuinely cares about their well-being."  Furthermore, avows Dr. Weber, "Deb is a hands-on administrator who works tirelessly on behalf of students.  She lives and breathes the mission of UNO: academic excellence, student centeredness and community engagement."  The current director of UNO's School of Communication, Dr. Jeremy Harris Lipschultz, says of his former director:
"For more than 23 years, Dr. Deborah Smith-Howell has been a leader in promotion of UNO values that focus on students. She promotes a culture of academic excellence by using her communication skills to advance positive changes.  In her time as an administrator, UNO advanced from a commuter campus to a dynamic, leading metropolitan university. While others have come and gone from key positions, Dr. Smith-Howell has anchored ongoing quality improvement. She not only encourages students, faculty and staff to do their best, she also drives the mechanisms that advance change. She is a true leader."
The testimonials of her colleagues illustrate the energy and engagement Smith-Howell possesses that precipitated the most recent change in her academic career.
Professional Ascension and Accolades
In 2004, Dr. Deborah Smith-Howell's sojourn in academia transformed again when she was appointed to a new assignment at UNO.  Dr. Smith-Howell's position on the campus is twofold: she is Associate Vice Chancellor for Academic Affairs and Dean of Graduate Studies.  According to the Office of Academic and Student Affairs, Dr. Smith-Howell is responsible for the Center for Faculty Development, Service Learning Academy/American Humanics program, and Civic Participation Project, as well as UNO curriculum and program planning and evaluation. The UNO Honors Program, Thompson Learning Community, Air Force ROTC, and Center for Collaboration Science also report to her. She chairs the University Educational Policy Advisory Committee, Academic Planning Council, and General Education Task Force—a UNO AQIP action project. She is a member of the Academic Quality Improvement Program (AQIP) Steering Committee, as well as the University Strategic Planning Steering Committee for which she has served as facilitator and co-facilitator. As Dean, she administers the 3,000 graduate students and the 45 + graduate programs, as well as the Graduate Studies Office and Graduate Student Services. She also supervises faculty governance and collaborates with the Graduate Deans at the other University of Nebraska campuses. Representing UNO's graduate students, Smith-Howell is directly responsible for managing their programming and community.
Reveling in the variety that is a meaningful aspect of her position, Smith-Howell states, "I can be pretty much assured that I don't get bored with anything, or that I have too much downtime." Moreover, Smith-Howell elaborates, "the best part is to help facilitating numerous happenings…for students, for academic programs, for faculty." She maintains that it has been an enormous privilege to design and oversee the Thompson Learning Community (TLC).  According to its mission statement, the TLC "provides a resource-rich learning environment that facilitates students' integration into the UNO community, development throughout college and academic success. Through intentional initiatives, the Thompson Learning Community promotes engagement and assists students in developing academic and personal knowledge, skills, and attitudes that serve as the foundation for life-long learning, personal development, and social responsibility" ("Mission" 1).  Smith-Howell believes she has truly enhanced the academic success of students who may not have had the occasion to attend college.  She maintains that the primary mission of public universities is to help open doors to opportunities college students may not have realized existed.  She states that one of her primary tasks is "to help students see how good they are."  Once they see this, they are then able to grasp the possibilities that await them.
As testament of her dedication to improving academic life for others, Dr. Smith-Howell was the recipient of the annual award for the Chancellor's Commission on the Status of Women in 2004.  She was further recognized by the U.S. Air Force for her support and work with the ROTC. One of her proudest achievements, however, came upon receiving the Chancellor's Medal in December of 2009.  This prestigious award recognizes a faculty member who gives extraordinary service to UNO.  The winner is noted for performing with distinction in these three fields: scholarship, university service, and research or creative arts.  Because the nomination comes from a colleague, the award is of particular significance to those to whom it is bestowed.
Women's Impact on UNO
When Smith-Howell first left Austin for Omaha, she could not have known that she would still be here 21 years later. Now that she is settled in her career with UNO, she enjoys reflecting on the changes that have transpired throughout the years. The main transformation on UNO's campus is in the overall attitude change. Smith-Howell acknowledges, "I think we (UNO) have a better idea of who we are, why we are, and what we want to be in the future–I think it's a very positive attitude." She senses that the faculty has a better sense of pride in the kind of university they want UNO to reflect. Part of this change includes the evolvement of women's roles on the UNO campus. When Smith-Howell became Department Chair, there were only three other women who held this position in the entire institution. Moreover, there were only two women who were on a tenure track when she came to UNO in 1989.  Today "it is a completely different environment" attests Smith-Howell.  Now the campus reflects the impact women have had throughout the University's history.
Dr. Smith-Howell encourages young women entering college to explore their options and to take their time considering all of the career opportunities with which they may be presented. At times, young students are so set on one career path that they often miss opportunities lurking around the corner. She encourages students to remain flexible when it comes to choosing their academic path. "Take some time for exploration," she instructs. "I want young women to have confidence. I want them to be assured in what they're doing, but I also want them to be open to learning—and not just what's in the books—but about themselves and the opportunities that are out there." Because she dreamed big at the tender age of eight and had the love and encouragement of her mother, Dr. Deborah Smith-Howell embraced the opportunities presented that led her to become the phenomenal woman she is today.
Raising the Bar and Returning to Her Roots
Dr. Smith-Howell asserts that it is an exciting time on the UNO campus.  One project that she is submerged in is the Community Engagement Center (CEC) that is set to open in October of 2012.  According to Jenna Zeorian, with the University of Nebraska Foundation, the CEC will be "a facility that will support expansion of university-community partnerships, enrich student and faculty engagement in the community, and extend campus resources to the nonprofit community" (18).   A part of UNO Chancellor John Christiansen's vision in his 2011 State of the University Address, "The 60,000-square-foot facility will serve as a national model for engaged scholarship" and "raise the proverbial bar" in terms of service-learning offerings and community engagement in Omaha (Cooper 1).  As an integral member of Chancellor Christiansen's team, Dr. Smith-Howell is actively involved in the development of the CEC.  As Smith-Howell articulates, "I am a member of the steering committee for the building.  I'm working on building design, guidelines for occupancy, organizational structure, etc.  The project will highlight/emphasize UNO as a national leader in community engagement.  There isn't a comparable building or organizational structure—I think this will be a standard for what it means to be a metropolitan university engaged with its community."  Furthermore, "By creating the center, UNO and community partners will have a defined area to develop new research, outreach and learning initiatives and to expand and strengthen existing initiatives" (Zeorian 18).  The proposed CEC will be located between the Strauss Performing Arts Center and the Criss Library.
Although Dr. Deborah Smith-Howell is fully invested in her position at UNO, she sorely misses one thing: teaching a class.  She advises that one future goal of hers is to rearrange her schedule so that she can teach one class a year.  One may be able to take the girl out of Meridian, Mississippi, but one can never take the teacher out of her classroom. By returning to it once a semester, Smith-Howell will undoubtedly rekindle the love of learning that grasped her all those years ago at the age of eight.