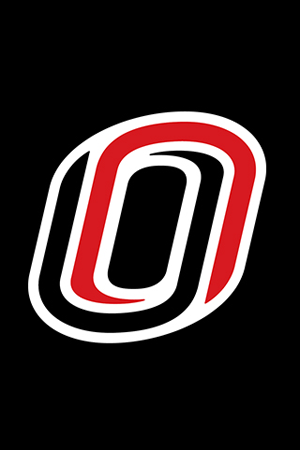 Additional Information
A Champion of the Bard
By Benjamin Divis
Shortly after she started teaching at UNO, Dr. Cindy Melby Phaneuf was given the task of bringing thousands of people to campus for a Shakespeare Festival without costing the university any money. She succeeded. As co-founder of the Nebraska Shakespeare Festival, Cindy helped to bring national attention to the city of Omaha for its amazing performances and friendly atmosphere. She served as artistic director for almost twenty-five years—while also teaching theatre classes and directing plays at UNO—before stepping down to pursue other interests. As her story will show, Cindy never had any intention to achieve such grandeur and never could have predicted the impact she would have on the city and the university. Her plan was not originally to become a champion of the Bard; the plan was simply to dance.
The Beginnings of a Performer
Cindy Melby Phaneuf was born and raised along with her twin brother, Bruce, in Omaha's Dundee neighborhood. Her parents, Van and June Melby, were both first generation citizens of the United States. Van was born into a long line of butter-makers from Denmark. The strong presence of Roberts Dairy in the Midwest had attracted his family to Nebraska. June was one of six children born to a family of Danish farmers who too had found the rich soil of the Great Plains alluring. Van was a union plumber with a dancing hobby and June was a housewife and community volunteer before becoming an executive secretary at Boys Town once her two children left for college.
Cindy grew up wanting to be a dancer, an interest that she traces all the way back to second grade. Anyone who is acquainted with Cindy might find it hard to believe that she was a shy little girl at one point. Her teacher, Ms. Lori Conrey, suggested a local dance studio to June, hoping it would help Cindy overcome her anxiety. Two months later, Cindy was tap-dancing her way into the school talent show, where her career as a performer really began. "My mom made me this little red quilted circle skirt [to perform in] with a squirrel with sparkles on it and I thought it was the best thing ever" (Interview 2013). Indeed, Van and June were supportive of their daughter's artistic lifestyle from day one.
Although she would eventually become co-founder of the Nebraska Shakespeare Festival, Cindy didn't discover her passion for the theatre until high school. Interestingly enough, the first play she ever acted in was The Taming of the Shrew, one of Shakespeare's most controversial comedies. The skilled directorial execution of Ms. Peg Shaffer fascinated Cindy, tempting her into auditioning for one play after another until graduation. "I didn't want to leave rehearsal," she recalls (Interview 2013). Despite beginning her adventures as a thespian with The Taming of the Shrew, Cindy was not yet infatuated with Shakespeare, perhaps owing to the play's misogynistic nature. She felt more at ease acting in relatively recent productions, especially musicals, where her years of dance instruction gave her a distinct advantage over her fellow students.
Thespian in Training
​TIMELINE
Cindy playing Gittel in Two for the Seesaw by William Gibson
Cindy as Mary, Queen of Scots in Elizabeth I by Paul Foster
Cindy and Gerry Engagement

Cindy and Gerry Wedding
Memories of Ms. Conrey's kindness and dedication in elementary school motivated Cindy to become a teacher herself. She wanted to help younger people discover their talents just as Ms. Conrey had done for her. Near the end of high school, she was convinced that she wanted to teach second grade until a friend advised her to teach what she loved. Cindy took this advice to heart and left Omaha for Texas Christian University (TCU), where she studied modern dance and ballet.
However, her newfound interest in theatre was not to be ignored. Cindy still auditioned for productions at TCU and found herself engrossed in the teachings of Dr. George Sorensen who taught there. "I was entranced by him. I took every class that I could, took any part in any play he directed" (Interview 2013). Cindy recalls staying through entire rehearsals, which typically concluded in the late hours of the night, just to watch Sorensen work. "My part would be done, but I never wanted to leave" (Interview 2010). His influence would greatly impact her own work as a director later in life, but for the time, it was simply a strong argument that Cindy was majoring in the wrong profession.
She quickly discovered a deal-breaking difference between dance and theatre. When it came to theatre, there was no "right way" of doing things. There was much more freedom. Each script was open to interpretation and every actor, director, choreographer, set designer, costume designer, and crew member brought something new and unique to the production, "whereas with dancers, there was only one correct way to do things: go to the bar, plié, all of that" (Interview 2010). This clash of interests followed Cindy even outside of school, when she returned to Omaha to teach ballet classes during her summer vacations. Her first job at UNO was actually as the dance choreographer for The Sound of Music, directed by then-graduate student Lynn Broderick, in collaboration with Omaha Parks & Recreation ("'Music' on UNO Stage"). She then returned as a makeup assistant for Oliver the following year (Interview 2010). Cindy's mind was finally made up during her pivotal junior year, when her schedule consisted of dance classes and nothing else. "I really missed the theatre," she realized, and from then on, Cindy was a full-fledged theatre major under the mentorship of Dr. Sorensen (Interview 2010). She never turned her back on dance, though; instead, she found ways to incorporate it into her work, a practice she continues to this very day.
TCU still had more surprises for the up-and-coming director. One semester, she enrolled in a French class where a certain lab assistant named Gerry caught her eye. His warm personality, subtle East Coast dialect, and attention to students made him an anomaly amongst his peers. Gerry and Cindy became friends outside of class and soon started dating. Cindy earned her master's degree in 1976, and in 1977, she and Gerry were married.
For her Ph.D., Cindy was given the opportunity to study directly under Dr. Sorensen, who was leaving TCU to teach elsewhere. Cindy accompanied him to Texas Tech, where together they started the university's first doctoral theatre program as instructor and student (Interview 2013).
​
Homecoming and Teaching
Even though she was raised in Omaha, Cindy had no intention of returning home. After earning her Ph.D., she and Gerry remained in Texas, where he worked as Director of Career Services at Texas Tech. Cindy got her first teaching job at Midwestern State, over four hours away. "I would leave Monday morning at five and go to my university in Wichita Falls, work all week, and Friday I would come home again" (Interview 2013). It was a trying time for both of them, but their luck changed two years later when Gerry was offered a job in Lincoln. Cindy found a faculty position opening at UNO and began teaching as assistant professor of dramatic arts in 1984. The couple found the comparatively short sixty-minute transit between cities much easier on themselves and their marriage.
Cindy had learned during college that she preferred directing to acting. It gave her more power over the production even if it meant she was busy every minute of every day until the last curtain fell (Interview 2010). Her skills were put to the test at UNO, where she taught acting classes during the day and directed rehearsals at night. Although male actors and directors outnumbered their female counterparts when Cindy arrived, she never felt like she was at a gender-based disadvantage. "UNO's a very supportive place to work," she says (Interview 2013). However, still young and learning the ropes, Cindy tried to compensate by preparing her productions well in advance. In other fields, this would be a wise decision, but for the immediate theatre, too much planning could be fatal. There are simply too many unknown factors for the director to consider before the first rehearsal, something Cindy quickly learned. "Sitting around doing research only gets you so far," she notes (Interview 2013). During this time, she became familiar with the work of famed Shakespearean director, Peter Brook, whose writings about the theatre are still quoted by directors and instructors worldwide. His words of wisdom reassured Cindy that her discovery was in fact correct: "The first rehearsal is always to a degree the blind leading the blind… the director who comes to the first rehearsal with his script prepared with moves and business, etc., noted down, is a real deadly theatre man" (Brook 129-130). Cindy has since taken a freer, more organic approach to her productions, which she feels has always worked in her favor, and Brook's book, The Empty Space, has become her bible.
Ever since she began teaching at UNO, Cindy has directed at least one play a year. Her 2009 production of A Midsummer Night's Dream earned her a nomination for Best Director (Play) from the Omaha Entertainment Awards (Martin). As a teacher of acting, directing, and dramatic theory, Cindy has received the Offutt Sullivan Award for Outstanding Teaching in 1996 (Proskocil), the Alumni Outstanding Teaching Award for the College of Fine Arts in 2001 (Kuclrek), and the University Excellence in Teaching Award in 2004. She earned her Diamond Distinguished Professorship in 1996 and has since been awarded the Isaacson Professorship twice. Her seventeen-year-old self might have been wrong about her future as a dance instructor but her seven-year-old self was right about one thing: Cindy was going to become an inspiring educator for countless people. "Teaching is an absolute pleasure for me. I love the students here" (Interview 2013).
​
Omaha's Champion of the Bard
While still a dance major at TCU, Cindy was a soundboard operator for a production of Sleep by Sam Smiley. Its director, a graduate student named Alan Klem, captured her attention immediately with his commanding presence and mesmerizing methods. "I actually fell out of my stool by just studying his every move" (Interview 2013). After earning his master's degree, Alan left TCU and worked as a founder and artistic director of Shakespeare in the Park in Fort Worth, Texas. It was a huge success, "one of the larger summer festivals in the country" before it was discontinued (Nebraska Shakespeare). When he found himself teaching at Creighton, Alan was approached by then-chairman, Don Doll to do it all again in Omaha. He learned that his former pupil, Cindy, was working at UNO and attended her 1985 production of Eugene O'Neil's A Moon for the Misbegotten. He was so impressed that he immediately approached her with a partnership offer. She eagerly agreed, and together they would bring national attention to Omaha in ways nobody would have thought possible.
Cindy and Alan needed support to begin the festival, so they approached UNO Chancellor Del Weber and CEO of the Omaha World Herald, Harold Andersen, for funding and advertising. Dave Shrader, the UNO Dean of Fine Arts, was also quick to lend his support. "In the beginning, we felt liked pied pipers because everyone we talked to said 'This is fantastic!' and 'How can we help?' (Interview 2010). With UNO, Creighton, and the Omaha World Herald backing their project, the Nebraska Shakespeare Festival was founded in September of 1986 and given a first-year budget of $60,000 (Nebraska Shakespeare). The following June, they had their first performance. "We didn't know if anyone would come or not," Cindy recalls (Interview 2010). Indeed, no one could have predicted the turnout. The accessibility of Elmwood Park combined with free admission worked to the project's advantage. Attendance for Nebraska Shakespeare's first year was over 12,800 people. Even the actors were caught by surprise. "We had madrigal singers who'd been rehearsing with nobody there and walking all over the green, and [that first day] they started walking down the hill and saw about eight hundred people and got scared and started walking back up the hill again" (Interview 2010). The Nebraska Shakespeare Festival's first performance was The Taming of the Shrew, which coincidentally had been Cindy's introduction to Shakespeare back in high school. Her relationship with the Bard changed, starting with the first Nebraska Shakespeare Festival, and her passion for his work became fully realized.
Following the success of its first summer, the board increased funding for the second season of Nebraska Shakespeare. The auditioning process became more intricate, attracting actors from out of town (including two all the way from New York). They performed a pair of Cindy's favorite plays, Hamlet and A Midsummer Night's Dream, to a collective audience of over 25,000 (Interview 2010). That same year, Cindy became a mother, giving birth to her one and only child, Kristin. "I got tenure the same month I had my daughter, so that was a really good month" (Interview 2013).
From there, the Nebraska Shakespeare Festival became more and more renowned nationwide. They managed to consistently attract more than 30,000 attendees (Pelphrey). The website boasts about a family from Sonoma, California, that visits every year. Actors from all over the country have auditioned, and the festival has become a great way for thespians to network. As artistic director, Cindy found great joy incorporating dance into the Bard's plays. Every year brought with it new shows and new challenges. One particular instance she recalls is working with the Jewish community to make Nebraska Shakespeare's 1993 production of The Merchant of Venice acceptable and enjoyable for all parties (Pelphrey). Workshops were also incorporated into the festival, bringing a more in-depth approach to Shakespeare for students, adults, and even children (Tape). Because of Cindy's efforts, Omaha's reputation as an artistic town has become more widespread. Her contributions to the Shakespeare community earned her the presidency of the Shakespeare Theatre Association of America for the 1999-2000 year (Croucher). She got to visit England to host the conference, where she basked in the presence of the Royal Shakespeare Company and even famed classical actor, Nigel Hawthorne. "[It] was really, really fun" (Interview 2010).
Cindy recalls with a laugh that the Nebraska Shakespeare Festival's success far exceeded her expectations. "Dave Shrader had said to me, 'Cindy, can't you do something that will bring thousands of people to the campus without costing UNO any money?' And I said, 'Oh yeah, sure, no problem. I'll just get right on that!' But as it turned out, that's what happened" (Interview 2010).
[1] It should be noted that this, Cindy's second play at UNO, went all the way to regionals the following semester (Wellings). It was an American College Theater Festival Regional Winner.
After Shakespeare
In August of 2009, Cindy stepped down as artistic director to pursue other interests. She has since turned her attention to another theatrical subject she has a wild passion for: female playwrights and bringing their work to the stage: "Only about 17-20% of plays in regional theatre and Broadway are written by women. The rest are by men but the women are going to the theatre. They go to the theatre more than men and certainly they're over half of the population" (Interview 2013). Her statistics are confirmed by a study released the same year as Cindy's retirement from Nebraska Shakespeare that brought this issue to the global theatre's attention. Emily Glassberg Sands, who conducted and published the study, was startled by these results, but not nearly so much as when she determined the cause.
The process of bringing a script to the stage is a complex one, and it is indeed more challenging for women (Cohen). To show their support, the UNO Theatre Department has vowed to perform at least one play written by a woman every year. In 2011, Cindy directed a musical reimagining of Hamlet by the Obie Award winning Caridad Svich called 12 Ophelias. Svich worked closely with Cindy and the cast to bring her vision to the stage (Wilson). The following season, the department upped the ante by performing Mary Zimmerman's Mirror of the Invisible World (directed by Cindy), Liz Duffy Adams' Or, and Svich's Archaeology of Dreams. "There're a lot of great writers, and they write unusual things," says Cindy, but the added challenge of directing something so abstract just makes her want to do it even more (Interview 2013). This new calling has enticed her, and until she leaves UNO—perhaps even afterward—Cindy will continue to bring as much attention to female playwrights and their work as she possibly can.
In the meantime, Cindy has been working with child psychiatrist, Howard Liu, on short films depicting mental health scenarios for the benefit of general practitioners in rural areas. These films educate them on mental patients and their behaviors. Cindy describes it as an "In Treatment" HBO show for doctors who may not have had previous experience with these situations and are therefore unable to professionally handle them. She supplies the actors and helps direct the films. "[It's] been a lot of fun, making theatre have a practical use in the medical world" (Interview 2013).Part Six Cindy's Legacy
Students and anyone who spends an extended time with Cindy can attest that her outgoing attitude is contagious. She sets goals for herself that some might consider outrageous and unrealistic, but Cindy has proven from her efforts that nothing could be farther from the truth. Whether she is bringing Shakespeare to the masses, revealing women playwrights for their brilliant minds, or pushing students to recognize their true talents, Cindy is constantly enriching the lives of those around her. Her own daughter seems to have inherited this attitude toward life. Kristin majored in international relations and is now working at Strategic Command. "She doesn't want to join the Peace Corps and help a small village, one person at a time. She really wants to work on economic empowerment, something that lasts beyond the short-term" (Interview 2013). Since her return to Omaha, Cindy has performed valuable services for the city, the school, actors and playwrights across the country, mental patients, doctors, and anyone who holds a deep appreciation for the theatre, Shakespearean or otherwise. 2014 will be her thirtieth anniversary at UNO, but Dr. Cindy Melby Phaneuf shows no signs of slowing down.