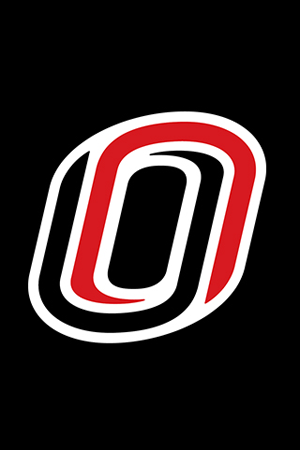 Additional Information
A Computer Programmer
When she came to the United States in 1963, Sheila Runyon was still Sheila McCrae, a farmer's daughter from southwest Scotland with big dreams and an impressive academic history. She did not know what surprises awaited her across the pond but good fortune and ill eventually brought her to Nebraska, where she would earn her bachelor's degree in computer science and go on to work as a programmer for Union Pacific until 1999. Since then, Sheila has thrown her weight behind numerous charities, fundraisers, and other programs benefitting women, children, and the developmentally disabled. Her unquenchable thirst for knowledge has taken her all across the planet and even onto primetime television. Sheila is perhaps best known across campus as the wife of UNO Library Dean Emeritus Robert Runyon but her contributions to the university and the city of Omaha are not to be understated.
A Youth in Scotland
Sheila Runyon was born on a dairy farm 13 miles outside of Dumfries, a small town in Southwest Scotland. Her mother, Jessie Montgomery Turner, was a schoolteacher from Edinburgh who came to the country hunting for a job. She found that and more in Kirkcudbrightshire, where she met a farmer named Charles McCrae, whose family had been settling in the area for generations. "You couldn't throw a stone in three counties without hitting someone who was connected to my family by marriage or some other way" (Interview). Charles and Jessie were married and moved to a farm called Straith in Dumfriesshire. They had four children together: Jean, Sheila, James, and David.
Like her sister before her, Sheila was something of an academic wunderkind. She began her education at four-years-old in a one-room elementary school called Crossford, where just under 20 students age five to eleven attended under a single teacher's instruction. There was no question in Jessie's mind that her daughters would be attending secondary school at Dumfries Academy, where only the best and brightest in the county had any hope of attendance. For this reason, academic achievement was a high priority in the McCrae household, even taking precedence over the general labor one typically associates with farm life.
A Different Educational System
The education system in Scotland during Shelia's childhood was quite different from that with which we are currently familiar in the States. School for children began at age five as opposed to six and continued until age 12, known as primary school. Before graduating, each student would take the qualifying Exam, which would determine where they would pursue their secondary education and for how long. An individual's success in the exam was "based on a number of factors, namely, the results of Intelligence tests, teachers' estimates, an examination in English and Arithmetic, and the pupil's previous record" (Mackintosh 153).
Those who scored highest were placed in senior secondary school, where they could continue their studies until age 18. The rest were placed in junior secondary school, concluding their education as early as age 15. On paper, this amounted to another four years of learning but in practice more often amounted to just over three, many students all too eager to leave school on or near their 15th birthday instead of completing their final academic year. "We didn't have the term 'dropout' because nobody 'dropped out.' You went as long as you had to and if you didn't want to go any further, you left. There was no stigma attached to it" (Interview). Still, there was immense pressure on students near the end of their primary education to score as high on the Qualifying Exam as possible. After all, reaching senior secondary status afforded students opportunities that remained elusive otherwise, such as the possibility of ever attending university. The Qualifying Exam, it should be noted, has been criticized as being excessively difficult and administered too early in life to accurately assess the exam taker's academic potential.
Dumfries Academy was the only senior-secondary school near Sheila's home and even offered an extra year reserved specifically for college-bound students. Naturally, students had to score high on the eleven-plus exam if they had any hope of entry. "There were seven levels of passing and in order to continue on at Dumfries Academy, you had to pass in one of the two top levels" (Interview). Knowing the transition from a small rural schoolhouse like Crossford to a more densely populated urban setting would be a big adjustment, Jessie sent all her children to finish their last two years of primary education in Dumfries so they could get acclimated. "It was quite a culture shock because I had been one of three in my class out of a total of 18 kids. I was suddenly in a class of about 25-30 my same age" (Interview).
Dumfries Academy and the University of Edinburgh
Although her sister made it to Dumfries Academy with little trouble, Shelia hit a snag. One year before she could apply, the rules changed, sorting students according to their districts, meaning Sheila would instead be sent to Morton Academy in Thornhill to continue her studies. She was not pleased. "I kicked up a big fuss. 'I don't want to go there! I'm staying in Dumfries!" (Interview). Jessie and Charlie agreed that it did not make much sense for their daughter to spend three years at Morton only to move back to Dumfries, make new friends, and become familiar with the lay of the land when she could just go there directly. Jessie took her case directly to the chairman of the school board and the exchange that followed has become a McCrae family legend. The chairman pulled up Sheila's control exam results to see if she was worth the trouble and was shocked to discover he was holding in his hands one of the highest scores in the county. "His family knew some of my father's family but not my mother because she wasn't local, so when he looked at the results, he said. 'Oh, goodness me, Mrs. McCrae! Where does the child get her brains!?' And she said, 'Well, you know, she has a mother too!" (Interview).
Sheila had her wish granted and finished at Dumfries Academy in 1957.
From there, she set her sights on the University of Edinburgh, where she would pursue a degree in science. From a young age, she had been ambitious about her career prospects, caring little how traditionally masculine or feminine any given occupation was. "Whenever people asked, 'What do you want to do when you grow up?' I said I was going to be a doctor" (Interview). However, the university contained some sobering truths. After being talked out of medical science by her mother and family doctor, Sheila decided to major in chemistry instead. She found the field boring and tried her hand at botany, zoology, and finally physics before quitting Edinburgh. It was clear she was spinning her wheels. "I didn't really know what I wanted to do" (Interview)
Ferranti Engineers
After Edinburgh, Sheila found work as a lab assistant at Ferranti Engineers. The company gave her the opportunity to return to college to study electrical engineering, but Sheila was not interested. The following year she applied for employment at the Chapelcross Nuclear Power Station in Annan–Scotland's very first nuclear power plant and one of the oldest in the United Kingdom. By now, it was the beginning of the 1960s and the Nuclear Arms Race was in full swing. The entire western world was still on edge from the Russian-made H-bomb in 1953, the launching of Sputnik in 1957, and the continued production and refinement of nuclear weapons on both sides. As one might expect, the application process for Chapelcross was more than a little intrusive. "They told me I needed to take a physical in order to get hired and they did a background check, where they went and asked people who knew me if I was a communist or not!" (Interview). Sheila was even advised to have a beauty mark on her face removed before the physical lest the doctors mistake it for a cancerous growth. She complied, albeit reluctantly. She also signed forms promising on pain of treason not to divulge nuclear secrets she might learn at the plant to outside parties, namely communist spies or affiliates.
Despite such strict rules that might in hindsight seem a little ridiculous, Sheila has fond memories of her time at Chapelcross, where she worked under the title of Assistant Experimental Officer. "I loved it. It was a good place to work" (Interview). She became the secretary of the Burns Club (named after Robert Burns, national poet of Scotland who wrote the words to Auld Lang Syne) and was also a member of the Chapelcross Players, a group that supported various organizations across the world via fundraisers that included song-and-dance performances. Sheila remembers one particular instance of helping raise money to help a poor family in India purchase a cow. "I can't sing a note but put me in a group with other people and I can do it. We did excerpts from Broadway shows. We had a chorus line. We all kicked!" (Interview). She stayed at Chapelcross for three years before her deep-seated desire to one day experience the world outside Scotland became too strong to ignore.
Coming to America
Sheila's nomadic nature was shared by her older sister Jean, who by this time had made multiple trips to Africa as a teacher, first to North Rhodesia (now Zambia) and then with the Royal Air Force to Nairobi. There, Jean had met a Canadian man on a research mission who would one day become her husband and with whom she would set up permanent residence in Saskatchewan. Not to be outdone, Sheila decided she was going to travel to the United States. She had family in Detroit: her mother's brother, a certain Uncle Sam, and yes, this coincidence came with its fair share of humorous interactions. "People would ask where I was going and I'd say, 'I'm going to live with Uncle Sam,' and they'd say, 'I know, but where?'"
After a tedious immigration process, Sheila landed in New York City on March 29, 1963. There she met for the first time her cousin June, Uncle Sam's daughter, who worked as a journalist for the global travel magazine Where. She saw to it that Sheila's three weeks in the Big Apple were a tourist's dream come true. They visited the Statue of Liberty and attended two concerts free of charge thanks to June's press pass: Eartha Kitt at the Plaza Hotel and the Rockettes' Easter show at Radio City Music Hall. They then traveled to Washington D.C. to see the cherry blossoms before Sheila departed for Detroit.
While living with her Uncle Sam and Aunt Martha in the suburbs, Sheila worked in a private medical lab downtown. Detroit was not nearly as thrilling as New York, however, and within a year, Sheila was itching to relocate. Fortunately, she had other contacts across the country–friends she had made during her time at Edinburgh. One of these friends, Nancy, originally from upstate New York, invited Sheila to come live with her and her husband in Pittsburgh. Sheila gratefully accepted and soon got a job as a lab assistant in biochemistry at the University of Pittsburgh School of Medicine. "It's interesting. As a college dropout, I never had any trouble finding work" (Interview). One of her new occupations' many perks was free tuition, of which Sheila took full advantage. She majored in English and took night classes focused on writing and literature. She did not graduate from Pitt, but the forty-five credits she accumulated there would come in very handy in about twenty years.
Marriage, Motherhood, and Magna Cum Laude
Pittsburgh had more in store for Sheila than she could have imagined. As the spring semester came to a close, a new friend from class invited her to the 20-30 Club, a Unitarian singles' group in downtown Pittsburgh. Sheila, a lifelong Presbyterian, was initially skeptical but ultimately decided to join. Bob Runyon, a librarian for the American Institutes for Research in the Behavioral Sciences, was also a member and this is where they met. That summer, on August 29, 1965, the group took a field trip to Fallingwater, one of Frank Lloyd Wright's designs on Route 381 between Mill Run and Ohiopyle. Sheila and Bob had their first date here and by the end of it, Sheila knew "This is the one I'm going to marry" (Interview). It took Bob a little longer have the same epiphany but he came around. On June 29th, 1966, exactly ten months later, the young couple was married and Sheila McCrae became Sheila Runyon. "We went to Scotland to be married in my home church, so my parents met [Bob] ten days before the wedding" (Interview).
A year later, Sheila and Bob moved to Baltimore, where Bob worked as a librarian at Johns Hopkins University. Sheila volunteered at a nursing home before working as a computer programmer at Maryland Casualty Insurance Company. It was May of 1968 and programming a computer was very different back then than it is now. "We wrote all our code out by hand and then they were punched by the key-punch department and you fed them into the computer" (Interview). Of course, prior to this job she had had no experience with what was at the time highly sophisticated technology. After being hired, and what she describes as "a whole battery of tests" (Interview), Sheila took classes at IBM. She absolutely adored her new occupation and stayed at Maryland Casualty for the next year.
Ever since their marriage, Bob and Sheila had wanted to start a family of their own but unfortunately were unable to have any children. Thus they turned to adoption through the Episcopal Diocese of Maryland. The process was long and onerous but in December 1969, just after Thanksgiving, the agency finally entrusted them with the care of a three-month-old boy. The overjoyed new parents named him Neil. Sheila, who had quit working that summer to take a lengthy trip to Scotland, became a full-time stay-at-home mother. She stayed active in her church groups, the faculty women's club at Johns Hopkins, and eventually her son's schools. Four years after adopting Neil, the Runyons moved again, this time to Salt Lake City, where Bob worked at the University of Utah. Five years later, in 1978, they moved one last time to Omaha, where Bob and Sheila have resided ever since.
Back to School
Neil was a bright kid and his parents knew he was bound for college. Unfortunately, as they were living off only one salary, they lacked the money necessary to send him there. Sheila, who had recently joined Mensa, decided it was high time to return to the workforce, preferably as a programmer, so they could ensure a bright future for Neil. However, it had been ten years since she had worked in the field. Computer technology had evolved and she would have to be trained all over again. The answer lay at the University of Nebraska at Omaha. UNO which, it should be noted, "was the first Nebraska university to receive computer science accreditation from the Computing Accreditation Commission of ABET" (Dept. of Computer Science). That autumn, Sheila was back in school and she was not leaving without a degree.
Initially, it seemed like Sheila would be spending another four years at university but the classes she had taken at Edinburgh and Pittsburgh carried over despite how much time had passed. "It was like one night I went to bed a sophomore and woke up a senior" (Interview). She recalls feeling extra pressure to excel in all her classes. After all, she was married to the university librarian. "I couldn't get less than a B in anything or I'd never be able to show my face on campus again!" (Interview).  Computer science as a major was still in its infantile state and Sheila hit a roadblock along the way. She minored in English, which was not at the time an acceptable option, deemed an area of interest too far removed from the digital field. Sheila disagreed. "I wrote a letter explaining why I thought English should be allowed. I said, 'If anyone needs to know how to write English sentences well, it's computer scientists!'" (Interview). Her argument persuaded the committee to accept her proposal and in May of 1984, Sheila Runyon graduated Magna Cum Laude with a bachelor's degree over twenty years in the making.
It is rapidly becoming public knowledge that computer science and mathematics have been struggling to appeal to the female demographic. Various studies have attributed this lack of women in these academic circles to different causes but Sheila recalls having little trouble associating with other female students during her time at UNO. Quite contrary to the stereotype that women simply don't have a mind for numbers and coding, she and her friends shined in this area. "Two of us made Magna Cum Laude, one graduated Summa Cum Laude, and the other Cum Laude. None of the boys graduated with honors, as I recall" (Interview). Her year of graduation is an important one in the history of women in computer science. 1984 was the year when they occupied 37 percent of the academic environment, an apex the field sadly has yet to duplicate (Cohoon and Aspray x). Sheila found employment as a programmer at Union Pacific soon after graduation, where she would work for the next fifteen years until early retirement in 1999.
Contributions to UNO
During the 1980s, the University of Nebraska at Omaha, alongside just about every other state college in the nation, experienced budget cuts due to a struggling economy that resulted in the forfeiture of certain programs. One department hit particularly hard was women's athletics. According to the Gateway, "Track and baseball were eliminated in 1985 after the Legislature cut $366,500 from UNO's athletic budget" (McAndrews 10). Baseball was salvaged by a donation from the College World Series Committee but track was dead in the water. This prompted the foundation of the UNO Women's Walk (now the Claussen-Leahy Run/Walk) in 1986 by UNO women's athletics director Connie Claussen. Sheila was one of eight team captains the very first year, her peers including Lou Ann Weber, Sharon Trussel, Cherri Mackenberg, and Mary Lou Fry (McAndrews 10). Together they managed to raise $12,000 with only eighty-four participants (Jahr 16). In subsequent years, that number grew into the thousands and the walk has since raised over $3 million for scholarships, travel expenses, and even helped pay for the women's weight room in 1988 ("Women's varsity" 10). After the first year, Sheila organized a team of walkers from Union Pacific, and partook in the Women's Walk annually for twenty-five years. She has also been an active member of the UNO Women's Club, occupying the presidential seat in 1993.
Relishing Retirement
For some, retirement is a time of winding down. For Sheila, it has been the opposite. Prior to arriving in the United States, she had vacationed in Italy and Ireland but had done little traveling otherwise. Her nomadic desires came back in full force at the turn of the century and since then, she and Bob have set foot on all seven continents. They embark on new expeditions every year, eager to see as much of the world as possible, for if they stay in Nebraska too long, Sheila starts exhibiting symptoms of cabin fever. "I'm paranoid if the next trip's not yet planned" (qtd. in Myers 4).
When not circumnavigating the globe, Sheila has been participating in various humanitarian projects around the city. For example, she has served on the guild board for Uta Halee Girls Village in Ponca Hills, Nebraska's only state-subsidized school and rehabilitation center for troubled adolescent girls, many of whom are victims of trauma, abuse, and even sex trafficking. "Mainly we raised money and awareness and sometimes volunteered to do different activities with the girls" (Interview). She worked for Uta Halee from the early 2000s until the institution's termination in 2011 due to slashed funding. "It was expensive to run because you had to have psychologists and teachers and there's a large campus" (Interview).
From 2002-2005, Shelia served on the guild board of the Monroe-Myer Institute, a program operating out of the University of Nebraska Medical Center which provides assistance for approximately 15,000 Nebraskans annually whilst conducting research on autism and other developmental disorders. It also provides "state-wide technical assistance and consultation to Nebraska public schools and other programs across the state that provide services to children, youth and adults with disabilities" (Leibowitz). Even now, Sheila can be found volunteering at the Med Center every week, helping newcomers and confused visitors navigate the winding hallways to their appointments. She remains active in her church group at the Dundee Presbyterian Church, serving as president of Presbyterian Women from 2007 to 2009. "Every group I've been in, I've been one of the officers" (Interview).
Jeopardy!
Finally, Sheila has qualified not once, but twice to compete on Jeopardy! Her first appilcation was in 2004 when auditions were being held at what is now the Magnolia Hotel in downtown Omaha. Applicants were presented with 50 questions and for every room of 90 people, only the six who scored highest had any chance of becoming contestants. "I made sure I'd written something for every single one of those questions and you could tell without even looking that people around you were drawing blanks" (Interview). After the answers were tallied, Sheila's name was called and she was put on the Jeopardy! waiting list for one year. Sadly, 2005 rolled by without so much as a phone call.
Sheila, as expected, did not give up. In June 2006, she auditioned a second time in Chicago and once again was a finalist. The following March, she was cordially invited to Los Angeles to compete on the show, the result of which was aired on July 11th 2007. Victory unfortunately proved elusive that day but simply earning the chance to play was an accomplishment in itself. Indeed, Sheila's life has been riddled with risks many would find too daunting to surmount, be it leaving everything behind to build a new life in a strange country or competing on a game show in front of millions of viewers, she vigorously accepted every challenge without hesitation. Greater still, she is and has always been a charitable woman willing to give freely of herself for the benefit of the desperate and downtrodden. Her life has been an impactful one for countless people across the world and UNO is just one of many places where that impact has been felt. The name Sheila Runyon may be scarce in the University Archives but her contributions to the Med Center, Women's Athletics, and the city at large are, as all involved parties would delightedly attest, immeasurable.