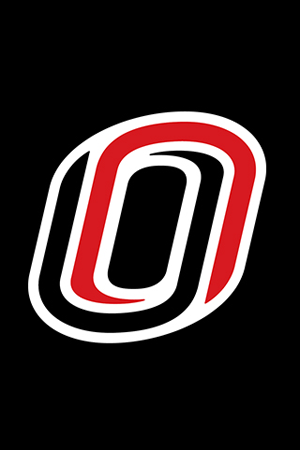 Additional Information
Living and Dancing with Passion
Mary Waugh Taylor was born on October 13, 1956 in Okoboji, Iowa, a young girl in love with ballet. In many ways, Mary exemplifies the qualities of a true feminist hero by "doing it all," and fighting against societal restrictions that might have hampered her passions. While in high school, Mary was offered a scholarship to attend the Royal Academy of Ballet in London, which she couldn't accept due to a bad car accident. Eventually, she earned her BFA in dance at the University of Utah and danced with Ballet West, Utah's premier ballet company. In 1986, Taylor and her family moved to Omaha where she taught classes in ballet, jazz, and modern at UNO as well as at the Omaha Academy of Ballet. Within the last few years, Mary served as choreographer in residence at The Moving Company at UNO. On June 25, 2010, Mary passed away after a battle with cancer.
Personal Connection
So many young girls dream of growing up to be ballerinas. There is something inspiring about watching the beauty and grace of a ballet dancer's body move across the floor. I can still remember going to the Ballet with my mom when I was six years old and living in Austin Texas. Sitting on the edge of my chair, I couldn't take my eyes off the stage. Every two minutes I turned to my mom to say, "I can do that." Being six years old and in only my third year of dance, I clearly could not do any of what those professional ballet dancers were doing. However, they gave me a dream and motivated me to pursue my fascination with the art form. After the show, my mom and I went to look at the merchandise that was being sold. I remember that there was a pair of pointe shoes for sale. They were not intended to be worn, however, but rather for décor in a young girls' room. I wanted them more then anything; I couldn't wait to be old enough to dance on pointe.
When I was ten, I had an opportunity to dance with the Dayton Ballet in the Omaha Theatre Companies production of the Nutcracker. All of the dancers in the company inspired me to pursue dance even more. Every year following that December, I involved myself in every dance opportunity that came my way, learning more and more from various dance instructors. Yet it wasn't until about a year and a half ago, at the age of 21, that a dance instructor truly touched me on a level beyond just dance. Her name was Mary Waugh Taylor, and I can say without a doubt that she has truly changed my life.
Overcoming Adversity
Mary Waugh Taylor was born on October 13, 1956 in Okoboji Iowa, a young girl in love with ballet. Mary didn't know it at the time, but she would become an inspiration to hundreds of young girls just like her one day. In many ways, Mary exemplifies the qualities of a true feminist hero by "doing it all," and fighting against the odds.  According to her oldest daughter Maya, Mary was offered a scholarship while in high school to attend the Royal Academy of Ballet in London.  Unfortunately, because of bad car accident, Mary was unable to go. However, following her graduation, Mary chose to pursue a career in dance. According to Annette van de Kamp-Wright in "Mary Waugh-Taylor: Much More than a Fabulous Teacher," Mary moved to Salt Lake City, Utah where she earned her BFA in dance at the University of Utah and danced with Ballet West, Utah's premier ballet company. For a woman from Iowa to attend college in the 1970s was rare and to choose dance as her major was an even more daring move.
It was during college that Mary met Ed Taylor, an African American man also attending the University. She and Ed were married shortly after college and moved to Washington for Ed's job. Although interracial marriages are more widely accepted nowadays, at the time marrying someone of a different race was not very common, especially for a small town Midwesterner. Mary's marriage serves as another example of her feminist persepective and courageous personality. Following her time at Ballet West, Mary was on contract with both Mid-Columbia Regional Ballet Company and Heritage Dance Company.
Dance at UNO and Beyond
The couple moved back to Utah after a few years where they had their first daughter Maya in 1984. Two years later, in 1986, the Taylor's moved to Omaha, Nebraska, once again for Ed's job with the Sidal Company. Shortly after their move to Omaha, Mary gave birth to her second daughter, Halley. It was at that time that Mary entered the Omaha dance scene and met Professor Josie Metal-Corbin. "I met her on stage," Metal-Corbin states, "in an OMDC (Omaha Modern Dance Collective) piece that was being performed in the black room of the Arts and Sciences building at UNO; that performance area no longer exists" (Interview). Being the assistant director of The Moving Company, UNO's modern dance ensemble, and a professor at the University, Metal-Corbin encouraged Mary to teach dance classes at UNO. "This was Mary's first entry into UNO and also one of her first real encounters with the genre of modern dance," Metal-Corbin noted. This picture was taken of Mary and Professor Metal-Corbin at the Holland Performing Arts Center during a master class with Hubbard Street Dance Company from Chicago.
Mary began to teach classes in ballet, jazz, and modern at UNO, while also opening her own dance studio called, The Dance Centre sometime in the late 80s. Once again, Mary fearlessly opted to run a business. However, she was not just running a business; she also had a husband and two children for which to care. Despite the odds, Mary was doing it all. Out of her studio came a jazz company called, MWT Dancers; standing for, Mary Waugh Taylor dancers. The group collaborated with other dance entities around Omaha, including The Moving Company and OMDC. The accompanying pictures were taken in 1988 by local photographer Jim Williams. The pictures are of the Mary Waugh Taylor Dancers with Mary kneeling on the right side of the group photos.
According to Professor Metal-Corbin, along with her collaboration with OMDC and The Moving Company, Mary taught at the JCC (Jewish Community Center), Cherrie Anderson dance studio, and Omaha Academy of Ballet over the past twenty years as well. Within the last few years, Mary became the director of dance at Omaha South High School, making South High the first school in OPS to offer dance as a course that could be taken in place of the typical physical education classes.
Family Legacy
Mary's daughter Maya remembers the years when her mom owned the studio: "We were studio kids, we were always there," she said. "She taught us about the importance of having good work ethic." There were times when money was tight for their family, yet Mary continued doing what she loved despite the fact that dance instructors do not make a fortune. "She loved dancing so much," Maya stated, "but she loved teaching dance more then anything; she really loved to see the progress that her students were making."  The picture below, taken in 1987 at the old Creighton dance studio, is of Mary and her daughter Halley during a rehearsal for a Dalienne Majors concert.  Even as babies, the Taylor girls were exposed to the dance world that Mary was engulfed in on a daily basis.
Personally, I can attest to Maya's comment about Mary's attitude towards all of her student dancers. Mary taught me three days a week for a year, and it was evident that she truly cared about her students on an extremely personal level. Despite the talent, level that her students were at, Mary encouraged every dancer to work to his or her greatest potential.
Mary had two other daughters after Maya and Halley; their names are Mychal and Cecily. Out of the four daughters, two followed in the Mary's dancing footsteps–Maya and Mychael.  "One thing my mom felt strongly about was having us following through with what we started," Maya said, "whether it was dance or a sport, she would not allow us to quit until the season was over." Maya also spoke highly of her mom in regards to the support system the girls had at home. "My mom was such a supportive mom, teacher, and choreographer," she stated, "yet she was still strict and grounded when she needed to be." At the age of 18, Maya moved to New York City where she attended Fordham University for dance. Following college, she danced with Elisa Monte Dance, a modern dance company out of New York City. "I would not be where I am today if it wasn't for my mom and all of her love and support over the years," Maya said. Mary was a smart woman who knew the importance of hard work and dedication and she most definitely instilled that in her children as well as her students. This picture shows Mary and her daughter Maya dancing in the background. It was taken in 2000 as a publicity poster for the OMDC concert.
Supporting Students
In 1993, Professor Metal-Corbin replaced Dr. Lundahl as the director of The Moving Company at UNO. By 2001, Metal-Corbin had asked Mary to come join the company as resident choreographer. This meant that Mary would run the company class and set choreography for the company. It was through The Moving Company that I first met Mary in September of 2009 when I auditioned for the ensemble.
The first thing that I remember noticing about Mary was her feet. Only dancers can sit through an entire dance performance and spend more time looking at a dancers feet rather than his or her face. After spending four months taking company class with Mary, I decided that I wanted to take her modern and ballet classes through UNO as well.  During the ballet class I talked to Mary about starting to dance on pointe again; I hadn't danced on pointe since I was17 years old, and I was nervous to get back into the difficult practice. Without a bit of hesitation, Mary told me to start bringing my pointe shoes to class, and she would work with me and a couple other girls after class everyday. I honored her enthusiasm, bringing my shoes and spending anywhere from fifteen to thirty minutes after class practicing. By the end of the semester, I was dancing on pointe again.
Living with Passion
It wasn't until February of 2010 that I found out Mary was ill. One day during company class, Metal-Corbin announced to the group that Mary was not feeling well and that she was receiving chemotherapy every Friday. I was shocked. I honestly could not believe what I was hearing. How could it be that this strong, confident, upbeat woman could be battling such a horrible illness?  There was not a single day that Mary ever seemed weak or scared. It turns out that Mary had been diagnosed with a rare form of Leukemia in the late 1990s. After twelve years of being in remission, the cancer came back. This time, though, it was attacking her liver and pancreas. In "Mary Waugh Taylor: Much More than a Fabulous Teacher," Esther Katz, dance director of the JCC states, "The fact that many people didn't even know she was that sick is such a testament to her strength . . . She was teaching the day before she heard she would have to go on hospice; that is very inspiring" (qtd. in van de Kamp Wright). We lost Mary on June 25, 2010, but her spirit will forever live in the memories of those she touched with her passion and care. Mary may have lost her battle with cancer, but she was victorious in the life she lived. The picture below was taken just one month before Mary passed away. Still full of energy, she was directing a rehearsal for an Omaha Academy of Ballet concert.