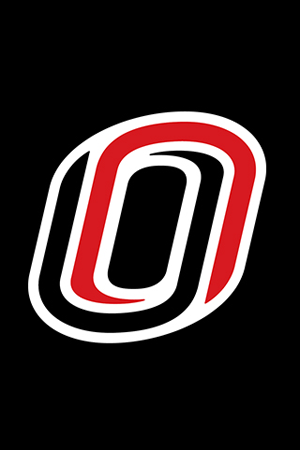 Additional Information
Studying and Shaping History
There is no question that there have been many exceptional women throughout the University of Nebraska at Omaha's (UNO) history. We have names and numbers that can be used to tell the story of our university, but it's the details that reveal the profound struggles and triumphs of individual people shaping our university. What better way to illustrate this point than to examine the life of a former professor who believes in the importance of details? A storyteller, a historian, and an exceptional woman, Dr. Marian Purrier Nelson inspired her students to study history and to make history by not being afraid to fight the good fight.
Familial Influences
Marian Purrier was born April 11, 1939 in rural Mankato, Minnesota. She has one brother named Monroe (also known as "Monty"). Marian was born into a predominantly agrarian household. Her father, David, did not whole-heartedly support her pursuit of higher education.
David Purrier was an intimidating figure. He was a farmer of English and French decent, towering over most at six-foot-four with gray eyes and black hair. David simply did not understand Marian's hunger for education. The youngest of seven, David received the most education on his side of the family, getting as far as the eighth grade, but he used to tell Marian that "school didn't teach him anything" (Interview Nov. 30). David did not want his daughter to pursue higher education because he, along with his brothers (one of whom had only made it as far as third grade), believed that it was a waste of money to "educate a girl that wouldn't use her education" (Interview Nov. 16). The cost of tuition was a major consideration for the farmer, and he thought that Marian would end up getting married before she could earn a degree or make any money. Interestingly, his son, Monty, would later prove his point, only getting a year's worth of education at Mankato State University before he dropped out to marry. Ironically, David later earned his GED when Marian and Monty left home.
Luckily, Marian's mother, Erna Purrier, nurtured her daughter's desire for education. Erna was also the seventh child in her family. However, she came from a German family that valued education. Unlike her husband David, Erna graduated from high school at Bow Bells, North Dakota as valedictorian of her 1937 class. She would honor those values by pushing her daughter to do well in school. To do this, Erna kept strict grade expectations for her daughter. Eventually, Erna convinced her husband to pay for their daughter's tuition despite his reluctance.
The first year of college at Mankato State University (MSU) was enough to get Marian hooked on higher education. However, despite her passion for learning, her father's side of the family did little to support her interests. Given that her father's brothers continued to criticize him for his decision to pay Marian's tuition, Marian knew that she had to finish her degree quickly. Due to her uncles' criticisms, David threatened to stop paying Marian's tuition. It was only after her business advisor sent a letter requesting she be allowed to continue that David relented (Interview Nov. 30).
In 1960, Marian graduated with a bachelor's degree in business education, history, and social studies from MSU. Marian remembers how her mother, in response to the years of doubt, found satisfaction pointing out Marian's utilization of her education and employment to David and his brothers, exclaiming, "See? See? See? See!?" (Interview Nov. 16). Three days after her graduation, Marian married the love her life, Jim Nelson, who she had first met in 1958 at MSU. To Erna's delight, despite being married, Marian did not sacrifice her career or her pursuits in higher education, further disproving her father and his brothers' cynicism about pursuing a college education.
Marian's husband did not share her father's agrarian mindset. Jim, like his father, had asthma, which prevented him from working on farms. These restrictions meant that Jim was more accustomed to urban life and had no problem with Marian's pursuit of a higher education. Marian's family, too, had no qualms with her choice to marry Jim. Luckily, she did not have to worry about her mother disowning her since Jim conveniently shared the same religion: Methodist. Even her brother, Monty, approved because at least Jim was a "man," meaning he hunted and worked on cars, unlike Marian's previous boyfriend. Marian remembers that when she told her father—a man of few words—about her decision to marry Jim, he said, "I don't think you can do any better than him" (Interview Nov. 30).
Although Marian had graduated, Jim was still going to Mankato State University when they married. To help with expenses, Marian taught at Albert Lea South West Junior High while Jim carpooled to the University. Marian taught a ninth grade English course to a class of seventeen boys and five girls, who left her continually drained at the end of the day. Fortunately, Jim soon graduated and got a job in Omaha, Nebraska.
Teaching and Transforming Omaha University History
Marian Purrier Nelson moved to Omaha in March 1964 and began working on her master's degree in history at Omaha University (OU). She also was hired as a teaching assistant, the only woman in the pool of ten. In 1966, Marian was offered an adjunct position at OU to teach a night course each semester on Ancient History—history of the Near East and Greece and history of Rome. In the summer of 1967, after Marian had earned her master's degree, a position opened when a member of the history department faculty left. Dr. Stanley Trickett, who was Chair of the Department of History, offered Marian a full-time job.
Although Marian was elated with the opportunity, there was a problem. According to Marian, "If you became pregnant while working, in most cases you were not allowed to continue in your job as there was no such thing as maternity leave" (Interview Nov. 16). Marian had to tell Dr. Trickett about her pregnancy when he offered her the job. Trickett admonished her to not tell anyone about her pregnancy until he could clear it with administration. She obliged his request, becoming not only the sole woman in the history department, but also one of the first women at OU to actively teach throughout her pregnancy. In fact, Marian taught on the day her daughter, Danielle, was born. She returned to teaching full-time the following summer.
During this time, OU was undergoing a major transformation, one that would change the landscape of Nebraska's higher education forever. In 1967, the OU-NU merge was taking place. Over the years, OU had increasing financial costs due to a rapidly growing student body. To combat rising costs, the Board of Regents of OU decided they could best curb costs by pooling resources with Nebraska University in a merger (Thompson). Dr. Stanley Trickett urged Marian to pursue her PhD because he was concerned that a current OU faculty member could not begin PhD work after the merger. Heeding his advice, Marian began her PhD at the University of Nebraska at Lincoln (UNL). She took advantage of tuition remission, which covered her course expenses with the exception of book and transportation costs.
In 1968, two more women were hired into the history department—Nan Britt and Jacqueline Saint John. Both Britt and Saint John were all but dissertation (ABD) in their educational progress. Marian remembers that she, along with Nan Britt, broke a hallowed tradition one day. Instead of coming to work in skirts, they came in pantsuits. To draw attention to her trouser rebellion, she wore a red pantsuit. From that point on, Marian wore pants when she taught.  It was not until JoAnne Carrigan joined the department in 1970 that there was a woman with a PhD in the history department.  According to Marian, Carrigan would later help start women's history courses at the University of Nebraska at Omaha (UNO) (Interview Nov. 16).
Gender Justice
Between raising her newborn daughter, teaching history at the university, and pursuing her PhD in Lincoln, Marian had little time to get involved with politics during the OU-NU merger. However, she soon made time for activism after encountering numerous challenges as a female faculty member. First, despite her hard work, women were simply not paid the same as men. According to a Gateway article in 1989, the wage gap between men and women in the Arts and Sciences was approximately $1,889 ("Salary Differences").
Secondly, she decided it was time to have another baby and was subsequently pregnant while working on her dissertation. One of the graduate committee members, who shall remain unnamed, walked over to her one day and patted her tummy before saying, "I thought you were serious about this" (Interview Nov. 30). Marian was shocked. She later talked with her PhD adviser, Dr. Homze, and requested the removal of the professor from her committee. Marian received her PhD in history in 1978. Unfortunately, Marian's mother, Erna, did not live to see her daughter receive her degree. However, Marian expresses little doubt that her mother would be proud of her.
Throughout all these challenges, Marian's family, friends, and colleagues gave her their overwhelming support. Her husband Jim was especially comforting. He was one of the few who truly understood what she was going through, trying to balance family and her career ambitions. Even though Marian wasn't able to spend as much time with her family as she would have liked, she believes that being a working wife and mother was good for her. Teaching and working on her PhD kept her busy and spared her from being overly protective of her family.
Once Marian earned her PhD and gave birth to her second child, she was free to take a more active role within university politics with the goal of improving campus life by standing up to the Nebraska Board. Dr. Marian Nelson would go on to promote a professor's union in order to close the gender gap between wages. She was elected as one of the first vice presidents of the American Association of University Professors (AAUP) 1983–1984 and acted as liaison between the steering and bargaining committees. She would also travel to other colleges for the Union in order to "examine conditions at other institutions that were considered to be comparable to UNO" (Interview Nov. 30). Marian would take part in the AAUP lawsuit in 1983 against the administrators who were playing hardball at the bargaining table. With the Court of Industrial Relations (CIR) involved, the AAUP was able to get their first wage agreement and contract. The stress during this time was so palpable that even the strong-willed Marian got an ulcer.
Marian was appointed to the faculty senate's committee of welfare and personnel, which at the time was dedicated to combating racial or gender harassment. Although Marian says that she did not experience harassment directed toward her, she did see it happen to her colleagues. For instance, teachers of women's history, like JoAnne Carrigan and Jackie Saint John, had to unlist their phone numbers because of hostile phone calls. Marian thinks that she avoided harassment simply because she wasn't teaching courses on women's studies. Despite avoiding harassment, she felt that more could be done to prevent and combat injustice.
Educational Excellence
Dr. Marian Nelson received the Excellence in Teaching Award in 1992 for her dedication to her students. Out of all the possibilities available to her, she chose to teach history because history is a rich story she felt compelled to share (Interview Nov. 16). A combination of enthusiasm and attention to details made her classes popular and inspiring. Kurt Austin, a former student, describes Marian's class:
I remember her as pretty no-nonsense, but with a good, dry sense of humor, and she was a terrific lecturer. It's funny, but much of the professional literature about teaching these days (such as the material I work on for National Council of Teachers of English) emphasizes the value of student-centered group work and discussion, and it frowns on classes where the teacher just holds forth from the front of the room. But I always enjoyed taking classes from smart folks who were as much performers as teachers.
Another previous student, Dave Manning, who took seven of her classes, described her teaching this way:
Her courses were 100 percent lecture-based. She always had notes, but I rarely got the impression she was reading from them, and deftly fielded questions about the content while only occasionally being sidetracked. She was one of two professors I can recall that was always dressed professorially and professionally, hair and makeup just right … I have a B.S in history because of the way she taught. Had I not had her for the entry level World Civilizations class, I doubt I would have kept with it!
Finally, Anne Shavlik, another student, had this to say about her experience with Dr. Marian Nelson:
I took three classes—Ancient History of Greece, Ancient History of Rome, and Special Topics: Queens and Mistresses in History… All three classes were memorable for me—I loved all of them … I feel Dr. Nelson's command of the classroom, her breadth of knowledge of the subject matter, and her presentation of the subject matter lifted the classes above the norm. You paid attention because you wanted to. This may sound trite, but Dr. Nelson truly did make history feel "alive." She skillfully managed to interweave facts with intriguing little stories and besides that kept us wanting to learn more … The only assignment that I can recall is a special project each of us had to complete one semester. I decided to put together a "magazine" of Ancient Greece and Rome. I wasn't sure how Dr. Nelson would like it, but I got the okay to go forward on it. It was a lot of work, but also a lot of fun. I still have the magazine, New Centurion Times, in my files. In retrospect, I realize a lot of professors would not have accepted such an assignment because it was "outside the academic box"; yet, I never felt that she dismissed it as a joke … Perhaps I've always had a bit of love for history, but since Dr. Nelson's classes, I read a lot more historical fiction and nonfiction.
Judging by the overwhelmingly positive feedback from her students, one cannot deny her role as an inspiring teacher. Marian was open to new ideas while doing what she did best—encouraging her students to look beyond the names and numbers and focusing on the importance of details.
Passing the Torch
In 2000, Dr. Marian Purrier Nelson retired from UNO due to chronic illness. Having to leave UNO was hard for her because of she loved teaching, which she has missed the most. Marian has had little to no involvement with the University or AAUP since her departure. However, many of her former students continue to pursue their love for history, some becoming teachers as well. Marian fought inequality within UNO and helped gain the AAUP's first wage agreement and contract, which would close the wage gender gap. Like her mother, Erna, Marian encouraged her two daughters, Danielle and Nicole, to graduate from college, which they both did. Danielle graduated from UNO with a Business major and Psychology minor. Nicole graduated from UNL with an English and Psychology major and would later get a master's degree in Forensic Science.