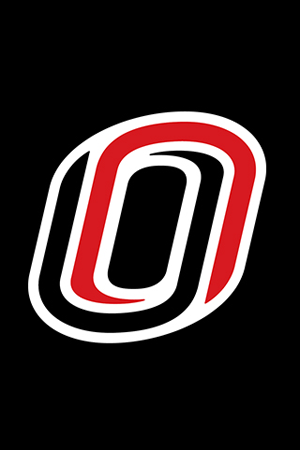 Additional Information
On With the Dance
If you can fill the unforgiving minute
With sixty seconds' worth of distance run,
Yours is the Earth and everything that's in it,
And—which is more—you'll be a Man, my son!
– from "If" by Rudyard Kipling
If Rudyard Kipling had been writing about Professor Josie Metal-Corbin, he would have spoken of distance danced. Few people can truly admit to making every minute count. But if there is one person who could claim this, it would be Metal-Corbin. Her dancing is not merely stepping and twirling to a song. Her music is not limited to a three-minute record or to musical notations alone. She does not dance simply for the sake of music interpretation, but rather, she dances the dance of life. She considers every musical note, work of art, scrap of fabric, plat of land, breath of air, dancer, student, audience member, person that she meets, and every sixty-seconds of her day as a partner in this dance of life. She sees each moment as an opportunity to learn, to feel, to share what is in her heart – and that is dance.
Unconventional Beginnings
The Mamie Barth Dance Studio was situated on the second floor of a Liberty Avenue building that also housed a Turkish steam bath in downtown Pittsburgh, PA. Beginning at the age of eight, Josie Metal took a bus, by herself, from her neighborhood in the suburbs, into downtown Pittsburgh for dance lessons. After getting off of the bus, she still had to walk several blocks past stores and theatres, the likes of which she'd been cautioned not to take a peek. Later, as an adult, she learned that her mother called her father, who was a watchmaker downtown, to let him know when Josie got on the bus. Her father would look out for her to get off of the bus and then, unbeknownst to Josie, he would follow along with her on the opposite side of the street.
Around the same time that she began her studies at the Mamie Barth studios, another opportunity presented itself. The Pittsburgh public school system was given a grant. Teachers were asked to choose two students from the third grade who they judged to have artistic talent (Hopper). Josie was one of the students chosen to attend the Tam O'Shanter art classes at the Carnegie Museum of Art. Selected students were referred to as Tam O'Shanters. Every Saturday morning, from third grade through high school, Josie attended art classes as a member of the Tam O'Shanters. Inside the museum, the students would stand next to Brontosaurus Hall, one of the largest dinosaur exhibits in existence, awaiting entrance inside for their art lessons. Lessons, made up of viewing, appreciating and creating art were held in different galleries. "In high school, we were at Carnegie University with live models, so it was quite a deal" (Metal-Corbin, 19 Apr. 2017). Little did Metal-Corbin know then, that her exposure to art, in its many forms, would later influence her work as a dancer, choreographer, and teacher. She carried with her the mantra from her Tam O'Shanter days, to "take in the world with eyes and minds wide open" (Hopper).
Being immersed in art served as an awakening. She'd never been to a museum in her life before her experience as a Tam O'Shanter: "My dad was a hunter and fisherman. We never had exposure to those cultural things. It was a whole other world," she said of her experience at Carnegie Museum of Art, "and it was free – FREE" (Metal-Corbin, 19 Apr. 2017).
In high school she joined the modern dance club, which was her introduction to expressive creative dance. In those days, it was considered unladylike for young girls to expose their bodies in any way, so they were not allowed to wear leotards. Instead they had to wear one of their father's shirts with tights underneath. Everything had to be covered, but those gender restrictions didn't stop Metal-Corbin from exploring the new dance form.
Metal-Corbin also fondly remembers a wonderful PE teacher from high school, June Watson. An unlikely figure for a physical education teacher, Miss Watson stood only five feet tall, and was "about three feet wide" (Metal-Corbin. 19 Apr. 2017). She taught hockey and other sports, but she integrated dance into her curriculum. Miss Watson, who loved folk dances, taught Metal-Corbin a whole repertoire. So by the time Metal-Corbin was reintroduced to folk dancing in college, she had a really solid foundation of traditional folk dancing and expressive creative dance. Years later, when Metal-Corbin would begin to weave her dancing in with other forms of art, she would realize how much her earlier experiences influenced how she expressed herself. From ballet lessons in a seedy downtown neighborhood in Pittsburgh, to cultural exposure at the Carnegie Museum of Art, to folk dancing in Miss Watson's PE class at Dormont High School, to expressive creative dance in her high school modern dance club, together they became the fabric of what Josie Metal-Corbin's life would become.
The Metal-Corbin Touch
To see a World in a Grain of Sand,     
And a Heaven in a Wild Flower,     
Hold Infinity in the palm of your hand,     
And Eternity in an hour. – William Blake
Metal-Corbin asserts that her life is guided by Barry Commoner, renowned physicist and ecologist whose number one rule of ecology is "Everything is Connected to Everything Else." Of course, this is not a new revelation. It's been reiterated by the Renaissance man, Leonardo DaVinci; poet William Blake; bio-chemist, Ernest Baldwin; and New Age and alternative medicine advocate, Deepak Chopra. Now it is echoed in the movements, sound waves, and connections created by Josie Metal-Corbin through dance. She understands that we are linked to this world through our every action, which she represents to the world through dance.
Metal-Corbin has always had an eye for sculpture, poetry, and art, probably from her days as a Tam O'Shanter at the Carnegie Museum of Art. Now, she puts her own touch on these art forms by combining them with her choreography. However, working with museums can be challenging. In 2006, the Joslyn Art Museum commissioned her to choreograph a piece for their exhibition, The Human Touch: Selections from the RBC Wealth Management Art Collection.  The Joslyn did not regularly have dance in their galleries. Museums are obligated to maintain certain environmental and security requirements, and they typically have concerns about the risk posed to their exhibits by the movement of dancers. The museum can be held liable for loss or damage should they be found negligent. For this exhibit, in addition to working with the Board of Directors, the Education Director, and the exhibit sponsor, Metal-Corbin found herself dealing with the insurer as well, as there is always a concern when plans entail bodies coming too close to the works of art. Caution was set aside when it was revealed that the choreography was to be in a tableau vivant style, which is French for "living picture."  "Dancers were dressed in costume and echoed what was on the wall – and then they would ever so slowly move – and everything changed" (Metal-Corbin. 19 Apr. 2017).
Collaborator Extraordinaire
Metal-Corbin joined UNO as an assistant professor and associate director of The Moving Company in 1980. Her goal was "[to meet] the mission of the University's community engagement goal within UNO's Strategic Plan" (Hunter 409). The Human Touch project was one of many events during the span of her career. Considering the sheer volume of people, organizations, and sites that she has worked with over the years, she has definitely provided visibility for the University.
She can be described as many things: dancer, choreographer, teacher; but she says it was her ability at collaboration that defined her career at the University of Nebraska Omaha. "In my drive to establish new alliances, build audiences, and make dance accessible to all I have experienced an impulsive and compulsive drive to find places and spaces for dance to happen, whether it is for advanced technique dancers, beginners or for persons with disabilities" (Hunter 408). What she loved most about collaboration was the ability to combine being a choreographer, an academic, and an artist in residence through the Nebraska Arts Council. One of her fond memories of this comes from an experience at The Durham Museum. In the fall of 2005, she offered free Latin dance classes every Sunday, at UNO in the dance lab. "There were farmers from Iowa who came in late because they had to finish their harvest. There was a pair of grandmothers coming in from somewhere – because it was free" (Metal-Corbin. 19 Apr. 2017).
Then Metal-Corbin broke the news that she was auditioning for anyone who wanted to perform at the patron party held prior to the opening of the Latin Jazz: La Combinación Perfecta exhibition at The Durham Museum in February of 2006. This was a traveling exhibition from the Smithsonian. Metal-Corbin assembled nineteen couples and an 18-piece UNO jazz band, under the direction of Dr. Pete Madsen, which played the swing music, cha-cha, and various kinds of jazz and Latin music that were represented in the exhibition. She worked with various community partners so the troupe donned outfits from the 40s. She also engaged a hairdresser, so the music and costumes were as authentic as possible. The dancers made a grand entrance through the rows of patrons watching, performing a medley of dances before they exited.
During the final part of the collaboration, Metal-Corbin served as a Scholar in Residence. Students from Omaha and Iowa schools were invited to learn different forms of Latin dance through The Durham Museum's outreach education program for the Latin Jazz: La Combinación Perfecta exhibition. Metal-Corbin's UNO students, who were physical education majors, accompanied her to these classes. Metal-Corbin taught her students, who then taught these fifth, sixth, and seventh graders.  Like the Tim O'Shanter's art classes at the Carnegie Museum of Art during her youth, Metal-Corbin had come full circle, providing a museum-based class for school students.
But Seriously
Metal-Corbin is very proud of the fact that while most university modern dance programs are associated with fine arts or performing arts departments, The Moving Company and Dance Lab remain a part of the College of Education's School of Health Physical Education and Recreation, which is historically unusual for modern dance. She has always tried to connect dance to the University's goal of community engagement by connecting The Moving Company to academics and working in secondary schools, combining efforts with other university departments and community-based activities.
Metal-Corbin was engaged in an emerging 21st century genre of research and choreography entitled Public Scholarship and Site-Specific Dance. However, she didn't realize that she was doing a particular kind of scholarship until one of her colleagues, Victoria Hunter, edited a book, Moving Sites: Investigating Site Specific Dance Performance. Metal-Corbin was asked to talk about the prairie and how it is public scholarship: "It's exciting for me because it labeled what I was doing" (Metal-Corbin. 26 Apr. 2017). Metal-Corbin wrote a chapter called "Dancing in Place: Site Specific Work." In her chapter, Metal-Corbin considers all aspects of public scholarship work with the purpose of giving authority to site-specific dance as a serious form of contemporary dance. But most importantly, she talks about the use of this approach to scholarship to "forge connections between performers and audiences to advance discussions on substantive societal issues such as the environment, prejudice, tolerance, courage, and respect" (Metal-Corbin 410).
Site Specific Dance
Metal-Corbin was involved in site-specific dance, even before the phrase was coined. Reach for It started out as a program for elders at the old Paxton Manor. She and her husband, David Corbin, volunteered and started to teach dance and exercise to residents. Eventually, they wrote a book called Reach for It: A Handbook of Health, Exercise and Dance Activities for Older Adults to describe their approach. Although Metal-Corbin stopped participating in these lessons, he continued teaching every Friday, working with elders, for 34 years.
Then seven years ago, she started a new Reach for It, though unlike the original, this was a dance class solely for persons with Parkinson's. She went to New York for training: "There's a famous dance company, the Mark Morris Dance Group that provides a wonderful Parkinson's program. Dance for PD® was "launched as a non-profit collaboration between the Mark Morris Dance Group and the Brooklyn Parkinson Group" (Dance for PD). Dancers come from all over the world to learn. Before retiring from UNO in 2015, she secured a grant through the NU Foundation to fund a continuation of the program through the Xandi Johnson Foundation.
The National Water Dance Project
The National Water Dance Project was a national initiative. People across the nation were asked to demonstrate the fragility of water as a natural resource. At the time, Nebraska was going through a drought, so the project was named "Drought." It was one of the landmark productions of Metal-Corbin's career, because she worked with the City of Omaha Parks and Recreation Department to secure access to one of our city's landmarks, the Bob Kerrey Pedestrian Bridge as the site for UNO's contribution to the project.
Rehearsals took place in the Dance Lab, the hallways of the School of HPER, and on the UNO track. They practiced in sun, wind, and rain which made it physically challenging beyond the choreography itself. The performance occurred in January, something Metal-Corbin had to remind the national organizers because her performers were standing on a bridge, watching a live-stream of people on sunny beaches in California and Florida. She told them, "We are sitting here and it's 36 degrees. Can we go?" (Metal-Corbin. 26 Apr. 2017)?
There were a lot of people involved locally. In addition to UNO dance students and The Moving Company, there was a guest choreographer, Jeff Curtis from the University of Washington. The Omaha Academy of Ballet, Adair Dance Academy, and South High School were invited. The UNO Department of Music provided original compositions by musicians from Ensemble 768, under the direction of Dr. Christine Beard. Dancers had GoPro cameras mounted on their foreheads. The performance included everything from cello, to big percussion, to brass and woodwinds. The unique part of the performance was that several musicians moved with the dancers and others were positioned at various intervals on the bridge. All performers moved in unison, spanning the 3000 foot length that crosses the Nebraska/Iowa border above the Missouri River. Metal-Corbin says, "To me, one of the components, making it one of the landmark works that I've done is that we were really intermingling with pedestrians, and bicyclists, homeless people, and dogs – whoever happened to be on the bridge. That called for some improvisation by the dancers" (Metal-Corbin. 26 Apr. 2017).
The Glacier Creek Prairie Project
The Glacier Creek Prairie Project started with an unusual request, which Metal-Corbin couldn't resist: "There was only one time during all of those decades when someone came to me, this very enthusiastic environmentalist, Barbi Hayes, and said, 'We are inaugurating a prairie up north, and I would like these dancers.' She envisioned them as waving blades of grass. She invited me without me being behind the scenes as I usually was. It was such a moment when someone else envisioned dance and invited me" (Metal-Corbin. 26 Apr. 2017). The Glacier Creek Prairie Project is a collaboration with the Rivertown String Band, the NU Foundation, and the UNO Biology and Music departments. "The stage was a tall grass prairie. Some of the grass had fallen over. The surface was spongy, not solid. The dancers didn't know where they would land, and crickets were flying up their dresses. A violinist and a flutist played up on the ridge. The dancers were down in the ridge. "There were some graduate biology students who looked at us like what the heck are dancers doing in our territory? But then, the music started" (Metal-Corbin. 26 Apr. 2017). John Price from the English Department, read a poem. Then, Natasha Kessler, a poetry student in the University's low-residency MFA in Writing program, recited a poem she had written for the dance: "'Go poems. Go dancers. Go music.' Then just as they were going into a turn, this blackbird flies by. 'Go bird'! Then there was 'Go Thunder.' It was just this synchronization of nature and dancers and music" (Metal-Corbin. 26 Apr. 2017).
The most important thing about site-specific work that makes it different from the traditional proscenium stage is the fourth wall. On the proscenium stage, there is the back wall and stage right and stage left. Upstage is the back. The audience is in front of the bridge – the division between the audience and the dancers. In site-specific work, when dancers are out on the pedestrian bridge, or at the zoo, or dancing on tall prairie grass, that division is broken, because there is no stage. The fourth wall is that space between the audience and the performers typically. In site-specific work, that wall becomes permeable; the dancer isn't confined and can move into the audience. This permeable fourth wall represents Metal-Corbin's work perfectly: "If anyone knows my work, and would express it in one sentence, it would be that I was a collaborator. I would bring people together. It's what I did very well, because I didn't feel people were threatening my turf. I wanted to learn about their turf. I've worked with mathematicians, with scientists, as well as with artists. I love that. I always came away inspired for the choreography, and I knew that the dancers would be challenged to be in different spaces, other than just the proscenium theater" (Metal-Corbin. 26 Apr. 2017).
Park of a Legacy
Josie Metal-Corbin is cognizant that she inherited a well-established, progressive dance program from her predecessors. "My success is predicated on the work of my successors in The Moving Company: Ruth Diamond Levinson and Vera Lundahl" (Metal-Corbin. 26 Apr. 2017). Ruth Levinson Diamond founded Orchesis in 1935, and directed the University's chapter of this nationwide honorary club for modern dance, for which faculty sponsorship was provided during the early decades. Orchesis became The Moving Company in 1973 under the direction of Dr.Vera Lundahl.
She is also very grateful to Lauren Kotulak Bartels, who was the first student Metal-Corbin met at UNO. She also has been her Associate Director from 1993-2015. Metal-Corbin said Kotulak Bartels provided inspiration and counsel, and contributed artistically and administratively for the proscenium-based concerts and the site-specific works, the Sunday classes, and the everyday tasks. Without her, Metal-Corbin maintains, she would not have been able to run a successful company.
Professor Metal-Corbin has carried her inherited legacy forward, and the stage is now painted in much broader strokes, from the proscenium stage to the pedestrian bridge, to the prairie. Most would declare her career, "mission accomplished." However, even though she has retired from her position as director of The Moving Company, Metal-Corbin has no plans to stand idly by because "resting" is not something she is comfortable doing. As a result of her need to keep moving, Metal-Corbin asserts that she is "taking a big leap" in her new career trajectory: "I'm not going to dance. I'm not going to be a consultant. I'm not going to be an Artist in Residence. I'm working with literacy" (Metal-Corbin. 26 Apr. 2017). As much as she vows not to dance, she will continue her passion for movement through the connections she makes in various communities and in whatever enterprises she pursues.
Currently she visits the refugee center at Yates Community Center in Omaha, Nebraska, to do a drop-by dance for about twenty minutes on Wednesdays. She says that when she arrives, the principal says, "It's Wednesday! On Wednesday we Dance!" There are mothers with preschoolers who hail from Syria, Sudan, and Central America. Her plan was to provide a stress-management class for the moms with pre-schoolers, but she spoke English, and they did not. There were no translators, so the session became all non-verbal with experiences in dynamic relaxation, dance, and QiGong, which has a choreographed sequence of movement. Translated from the Chinese, QiGong literally means life energy cultivation, which she demonstrates in a warrior-like pose where she very slowly lunges with one fisted arm outstretched. Then her posture slowly changes to one less intimidating, and she says, "and then their faces change." They are in the moment of moving. She is there only for 20 minutes. "We dance for three songs, and then I go" (Metal-Corbin. 26 Apr. 2017).
Metal-Corbin's students are mostly younger now, but perhaps she is responding to the gifts from an earlier legacy when she herself was chosen as a Tam O'Shanter. On Tuesdays and Thursdays she works with literacy at Omaha's Dundee School. She's there for two hours and works one-on-one with students to improve word recognition and reading. She thinks their third grade teacher, Mrs. Tingelhoff, is wonderful with the children. In addition to teaching the children manners and citizenship, she also in a kinesthetic approach to learning, which Metal-Corbin helps to facilitate with her energy. Who knows what treasures these Dundee students and children of immigrants will carry with them into their future, all for having been exposed to the zest for life that exudes from Josie Metal-Corbin with every move she makes.