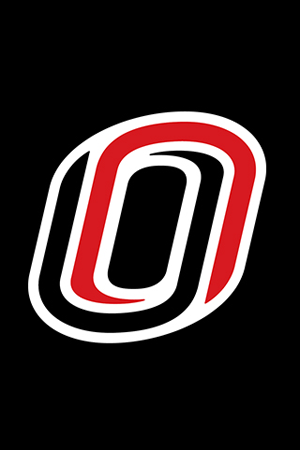 Additional Information
Wanting to Make the World Better
To effectively communicate, we must realize that we are all different in the way we perceive the world and use this understanding as a guide to our communication with others.
                                                                        –Anthony Robbins
Mary Kenny's name could be synonymous with the word "determined." Robbins' quote represents Mary's contributions to the University of Nebraska at Omaha (UNO) and the professional world. Mary's desire to be successful and communicate and help others resonates throughout her life, beginning before her career as a UNO student and beyond. Mary has worn many hats, all of which reflect her dedication to improving lives, communicating with others, and leaving her part of the world a little bit better than she found it. From therapist to journalist, communications director, and volunteer, Mary Kenny's life moves seamlessly toward success, illustrating the progress that women have made and the differences they continue to make.
Following Her Passion
It is clear that Mary was born to help others, and this passion first surfaced in a career as a certified respiratory therapist. After marrying her high school sweetheart and having three children, Mary wanted to join the burgeoning female workforce of the 70s. She followed her interest in the medical field and applied as a respiratory therapist-trainee at Omaha's Methodist Hospital. Mary worked full-time while pursuing her certification; soon, she saw there was a need for complex medical information to be translated for the general public. Mary had always loved writing, and this career would infuse this love with her already growing knowledge of the medical field. In the fall of 1981, at 28 years of age, Mary enrolled in the University of Nebraska at Omaha (UNO) with plans to major in journalism. Mary continued to work as a respiratory therapist and cleaned doctor's offices to help support her schooling and her family. This income, as well as several scholarships, helped Mary stay afloat as she worked her way toward her dream.
Mary's decision to pursue journalism at UNO followed a period of rapid expansion in the department, which reflected the growth of the field. Journalism began as a branch of the English department but soon became its own. One visionary leader, Dr. Hugh P. Cowdin, came to UNO as Chair of the Journalism department, and in 1975, the Speech and Journalism departments merged into one, becoming the Department of Communications (uno.edu). Another faculty member, Bob Reilly, was an associate professor at UNO as well as an author, television producer, and actor, among other talents (Cowart, Gateway Archives). Reilly was multi-faceted and worked closely with Mary during her college career. Mary recognized Reilly's influence on her, saying, "Bob Reilly was a wonderful public relations role model. I frequently sought his advice and considered him a mentor during my time at UNO and for many years after" (Kenny). She recalled bringing her children to his office to turn in assignments, and it was these types of close relationships that were some of the most meaningful to her.
Undoubtedly inspired by mentors like Cowdin and Reilly, Mary joined the Society of Professional Journalists and became its president during her senior year. She also became a member of the Public Relations Student Society of America and interned at The Daily Non-Pareil, the Council Bluffs, Iowa newspaper; these involvements prepared her for her future careers. In the summer of 1985, Mary officially joined the staff at the Gateway, UNO's long-standing student newspaper, where she became a features editor. Along with editing, assigning topics to staff, and designing layout, Mary wrote a bi-monthly opinion column.
Karen Nelson, a former Gateway editor who worked closely with Mary, credited her for her incredible contributions by saying Mary "worked miracles with even the worst copy and often made a good copy better" (Nelson, Gateway Archives). In the February 28, 1986 publication of "Fan Mail" in the Gateway, then Associate Professor of English John J. McKenna included Mary's name among students he felt represented "interesting and deftly crafted work" and said that Mary and several of her colleagues "have brought the Gateway to its highest level of excellence since I joined the faculty in 1970" (McKenna, Gateway Archives).
A Voice for the People
Mary's articles vary in subject matter, but her interest in women's issues shines through. Mary's first article appeared in the July 26, 1985 issue. "Women's Center Director Plans Programs, Education" educates readers about the Women's Resource Center and describes the new director, Helen Quigley, as enthusiastic about women's issues and exhibiting a drive to make a positive difference on the UNO campus. Quigley said, "Women have certainly had gains, but there's been a loss involved with every gain … the only way to change things is to educate women in the masses. Let them know what they're capable of" (qtd. in Kenny, Gateway archives). Kenny's articles show the women who helped UNO's population grow and strengthen and also reveal her interest in women's issues.
This was not the only article that appeared to reveal Mary's interest in women's issues. An article entitled "Susan B. Anthony short-changed," which was published February 14, 1986, focuses on Mary's belief that Anthony should be recognized nationally alongside men like George Washington and Martin Luther King, Jr. Mary writes, "Commemorating this outspoken suffragist's birthday with a national holiday would not be a hyperbolic use of the honor" (Kenny, Gateway Archives). Mary uses a quote from Anthony to illustrate the power she had and undoubtedly the strength Mary herself took from her persona:
It was we the people, not we the white male citizens, but we, the whole people, who formed the Union…and it is downright mockery to talk to women of their enjoyment of the blessings of liberty while they are denied the use of the only means of securing them provided by this democratic-republican government—the ballot. (qtd. in Kenny, Gateway Archives)
Mary also tackled social issues in her final column for the Gateway, titled "We define first, then see," which was published April 11, 1986. In this article, Mary addresses the lack of representation of African Americans in journalism, pointing out that this is not a defined category in the UNO library. Mary writes, "The journalism situation at UNO is a microcosm of national statistics," referring to the lack of minorities employed in the field of journalism (Kenny, Gateway archives). Mary foreshadows her future career in communication, writing,
Communication is the beginning of understanding. Unfortunately, the question, 'Who speaks for black America?' at least in American newspapers, is answered in silence, or at best, a whisper. And with a strong voice in the media, minorities can only wish for economic and social change, and the abolition of stereotypes. (Kenny, Gateway archives)
Upon graduation, Mary became the Publication Editor for UNO Today, a quarterly magazine published by the UNO Alumni Association. The articles in UNO Today typically highlighted an alum's success and continued news about the University.
Mary's articles reflected both her interest in education and the University. She highlights women's issues in three articles. One titled "Women studies minor a major landmark" focuses on the growth of women's studies at UNO. In another, titled "Women's athletics shows endurance and strength," Mary writes about how Connie Claussen laid the groundwork for women's athletics at UNO and helped nurture its success. The third article addressing women's issues notes that the Chancellor's Commission on the Status of Women found a difference in salary between men and women in 1984.
Mary's articles often focused on education, a theme which foreshadowed her Master's thesis, titled "Media Relations Practitioners' Attitudes toward the Effectiveness of their Undergraduate Public Relations Education," in which she discussed whether or not media relations can be effectively taught in a classroom setting. Mary received her Master's in Communication in 1993, one of 547 people to receive a Master's degree from UNO that year. Mary's passion for continuing education did not stop at the completion of her Master's degree. She received her Investor Relations Certificate from the University of California Irvine Extension Business and Management Program, an intensive program requiring a minimum of 175 hours of training. Mary also completed the Ammerman Experience, an intensive media relations and crisis communications program in Houston, Texas (Evergreen Marketing and Communications).
Making Her Way in the World
Mary has undoubtedly put her education and experience to good use. Upon completion of her Master's degree, she moved to San Diego, California and carried out her passion for the written word in many venues. Mary was the Public Relations Director at National University 1995–1997, the Media Relations Manager at Ligand Pharmaceuticals 1997–1999, and the Senior Development Writer at the University of California, San Diego 2002–2004.
In 2004, Mary became the Director of Marketing at the California State University, San Marcos Division of Continuing Studies. It was an opportunity for Mary to create a marketing department and program from the ground-up, something the Division lacked, and something new to Mary, as well (Kenny). She was responsible for managing the department's marketing and communications. While in San Marcos, Mary became a member of the Kiwanis Club, which supports the community through various volunteering efforts.
In 2007, Mary founded Evergreen Marketing & Communications, a business that served "to enhance all aspects of an organization by means of communication" (Evergreen Marketing & Communications). Feedback on Mary's performance was always overwhelmingly positive. A customer, Amber Hildreth, said, "Mary is an exceptional writer and communications professional who is always on track with her target audience. Reliable, accurate, and attentive to detail, Mary regularly exceeds her clients' expectations by delivering results-oriented marketing and public relations services. Her extensive knowledge in a broad range of industries is a valuable asset to any company" (Evergreen Marketing and Communications).
With her mother in declining health, Mary decided to move back to Omaha in 2008 and became Development and Public Relations Director for the Nebraska AIDS Project (NAP). The agency's mission is to eliminate the spread of HIV and AIDS through the use of education and outreach and to provide case management services to the men, women, and children in the region who are living with HIV and AIDS (NAP). Mary believed in their mission and had volunteered for them in the early 90s, so she was excited about the opportunity to work for the organization. Her job consisted of managing public relations, special events, and fundraising development.
Mary's current position is the Director of Annual Campaigns at the University of Nebraska Foundation, where she is in charge of annual fundraising campaigns for UNO and University of Nebraska Medical Center (UNMC). The foundation is dedicated to the advancement of the University and "to provide a means for donors to direct their gifts to the area they support" (University of Nebraska Foundation). Her current position reflects her dedication to education and helping others.
The life of Mary Kenny has been filled with a variety of experiences, knowledge, and personal growth. Her limitless energy and continual drive have allowed her to grow and share her experience with those around her. Mary is a champion of multidisciplinary learning, and she continues to fight for education in the basis of real world experience—not just for academic's sake. Her passion and caring nature have allowed her to follow a path where she can communicate to a variety of people in many styles. Where Mary will go next could not possibly be ascertained, as her options are without measure. However, one can imagine that she will not be led astray from her devotion to learning and helping people while finding a way to put her extensive communication skills to good use.
Anthony Robbins quote. Web. 10 Mar. 2012. <http://www.inspirationalquotes4u.com/robbinsquotes/index.html>
Cowart, Donna. "Reilly a Many-Sided Man." Gateway. [Omaha, NE] 18 Feb 1977. Web.             16 Nov. 2011.
Evergreen Communications. Web. 9 Dec. 2011 <http://www.evergreen-pr.com/aboutMK.htm>
"Journalism Gains Popularity." Gateway. [Omaha, NE] 24 Oct 1975. Web. 16 Nov. 2011.
Kenny-Baum, Mary. "Editor blends folksy and sophisticated to reveal Real Midwest." UNO Today Nov. 1987: 4. Print.
Kenny-Baum, Mary. "Journalism prof champions photographers' first amendment rights." UNO Today Nov. 1987: 9. Print.
Kenny, Mary. Media Relations Practitioners' Attitudes toward the Effectiveness of their Undergraduate Public Relations Education. MA thesis. U of Nebraska – Omaha, December 1993. Print.
Kenny, Mary. "Most of your questions answered…" Message to Alyssa McBride. 16 Nov. 2011. E-mail.
Kenny, Mary. "Susan B. Anthony short-changed." Gateway. [Omaha, NE] 14 Feb. 1986. Web. 1
Kenny, Mary. "We define first, then see." Gateway. [Omaha, NE] 11 Apr. 1986. Web. 1 Nov 2011.
Kenny, Mary. "Women's athletics shows endurance and stamina." UNO Today [Omaha, NE] Winter 1988: 8. Print.
Kenny, Mary. "Women studies minor a major landmark" UNO Today [Omaha, Nebraska] Nov. 1987. Print.
Kenny, Mary. "Women's Center director plans programs, education." Gateway. [Omaha, NE] 26 July 1985. Web. 1 Nov. 2011.
"Letters: Beware of the first answer." Gateway. [Omaha, NE] 18 Apr. 1986. Web. 8 Nov 2011.
"Letters: Fan Mail." Gateway. [Omaha, NE] 28 Feb 1986. Web. 9 Nov. 2011.
Loza, Josefina. "Concert helps AIDS Project." World Herald. [Omaha, NE] 20 Nov. 2008. Print.
Maharisi, J. "News You Can Use" Gateway. [Omaha, NE] 27 Aug 2010. Web. 27 Nov. 2011.
Nelson, K. "Neurotica: Goodbye and hello" Gateway [Omaha, NE] 13 Dec 1985. Web. 27 Nov. 2011.