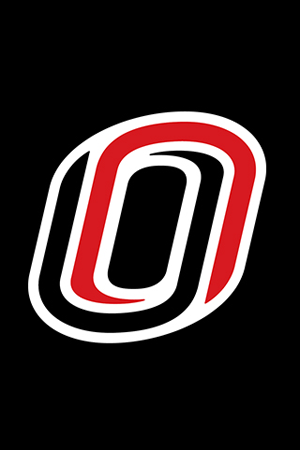 Additional Information
​A History Professor
Jody (Jo Ann) Carrigan came to the University of Nebraska at Omaha (UNO) in 1970, and became the first female full professor in the College of Arts and Sciences in 1971. Within a year or so, she became an advocate for women's issues. A self-described "late-comer to feminism," Jody became active in the movement only after coming to UNO. As an historian interested in medical and social history, she has brought insight and her own unique perspective to both the UNO and University of Nebraska Medical Center (UNMC) campuses. She is now Professor Emerita of History.
Southern Roots
​TIMELINE
Jody giving a speech at the unveiling of a historic marker in Washington, AK in 1937. She says of the photo, "I think I was always meant to be a lecturer!"

Jody around the age of three or four.

Jody in her junior year of college

B.A. History
Jody graduated with a B.A. in History Henderson State Teachers College in Arkansas
Jody's faculty photo from Sheridan High School
Jody on graduation day from her M.A. program at LSU (1956
Jody on graduation day from her M.A. program at LSU (1956
Ph.D.
Outside LSU History Department prior to graduation ceremony.
Jody and her mother, Lucile, sitting outside of the library on graduation day
Jody was born and raised in a small town called Washington, Arkansas, which had been the Confederate capital of Arkansas after Little Rock was taken over by the Union forces. She grew up "in the midst of history," hearing stories from her grandmother about the Civil War and the Reconstruction era. Having enjoyed history from childhood, she had a good high school history teacher who turned her on to being an historian. She eventually decided to make history her focus of study during undergraduate school.
Jody graduated in 1953 with a B.A. in history from Henderson State Teachers College in Arkansas. With enough education hours to be certified to teach in Arkansas, she took a job teaching at Sheridan High School. Her salary was quite good for that time, as she recalls, $2,000 for nine months of work. Only twenty years old while most of her students were around seventeen, Jody had some trouble being a disciplinarian. Once during her homeroom, the school superintendent walked by and heard two boys squabbling in the back of the room. He walked in, went straight to the boys and paddled them both. Before he left, he put the paddle on Jody's desk and told her to start using it. In Jody's words, "the struggle to keep order takes away from the pleasure of imparting knowledge."  Rather than take up the paddle, she applied to graduate school and accepted an assistantship at Louisiana State University (LSU) and left for Baton Rouge in 1954.
Jody went to LSU wanting to study southern history about which she had heard so much as a youngster, such as stories of the Civil War and Reconstruction. In a colonial history course from Dr. John Duffy, she was introduced to a different type of history: medical history. At the time, most medical history was written by medical doctors interested in biography, technical advances, and medical institutions. Duffy was more interested in the social history of medicine and epidemics. Intrigued by the topic, and encouraged by Duffy, Jody went on to write her master's thesis on a handwritten medical manual that had been passed down in her family, containing a mixture of folk remedies and regular medical advice.
Jody continued her study of medical history at LSU where she wrote her Ph.D. dissertation on the history of yellow fever in New Orleans. Many years and much research later this revised and expanded study became her book The Saffron Scourge: Yellow Fever in Louisiana, 1796-1905. This isn't the dry technical account that one might expect. In fact, one reviewer wrote that "the book is surprisingly readable, considering the scholarly nature of the material."
​
Gender Bias in Academia
When Jody graduated with Ph.D. in 1961, most university history departments were not hiring women and were very open about their wish not to. Jobs were usually obtained through word of mouth, and thankfully, Jody had two prominent historians working on her behalf. Even with their help, she didn't find a job that year, but was awarded a one-year Andrew Mellon Postdoctoral Fellowship at the University of Pittsburgh in 1961. When a position in state history opened up back at LSU the following year, she was hired because they knew she could handle it.  Although temporary initially, it became a tenured post.
Jody has spoken often about the difficulty that existed for women trying to work in academia in the sixties and seventies, claiming that rejection based on someone's gender is far more devastating than rejection on the basis on one's record. She credits attending a caucus of women historians at a 1970 Organization of American Historians meeting in Los Angeles with enabling her to confront some of her own past experience with discrimination.
At LSU, Jody edited a journal, taught introductory courses, taught Louisiana history, Western Civilization, and American history. But she was never allowed to develop a class in medical history, even after teaching at LSU for almost seven years. In fact, one of the biggest incentives for her in moving to UNO was the opportunity to develop a course in American public health and medical history.
​
Northern Migration
In 1969, Jody was invited to chair a session at the Missouri Valley History Conference in Omaha, where she was informally interviewed for a position at UNO. She didn't realize that she had been interviewed until a couple of weeks later when someone from UNO's history department called her in Baton Rouge and asked where her curriculum vitae and application papers were. Excited by the opportunity to pursue teaching medical history and other interests beyond survey courses, she sent in her materials and accepted the position when they offered it to her.
Because she had been on sabbatical when she accepted the job offer at UNO, Jody was required to teach for the fall semester at LSU. This means that she moved up to Nebraska in January of 1970 right after a snow storm. With no snow tires or a good winter coat, she wasn't quite prepared.  Never having heard of wind-chill indices, she wondered if she had made a horrible mistake. But she braved the weather, even on those long walks across campus to classes, and she came to like Omaha very much.
​
Teaching Women's History
​TIMELINE
Jody's first UNO ID card

Jody with Katy
Jody had never been interested in family or women's history, and in all her time at Henderson and LSU, she had never had a female history professor. The only books she had read on the history of women dealt with the movement for woman suffrage. A history department colleague and friend, Jackie St. John, feminist and founder of Omaha's National Organization for Women chapter, developed and lobbied for a two-semester course in the history of women in America that the department and College both finally accepted. UNO was among the first colleges to offer a course in women's history. Jody doubted there would be sufficient material for two semesters of women's history, or perhaps even one semester, but Jackie assured her there was plenty!
The course was set to begin in the fall of 1973, but Jackie became seriously ill at her parents' home in Syracuse, NY.  Jody, being the only other female American history professor was asked to sub that first 7-10 P.M. class. Not knowing much about women's history at that time, Jody figured she could go in and talk to the students about suffrage, and that should be enough to get her through the class until Jackie could come back.
But Jackie was unable to come back that semester. Jody taught the class and relied on Jackie's course syllabus and extensive bibliography, working hard on readings and lecture preparation.  She remembers how Jackie had laughed earlier when Jody said to her: "You mean that there were more than two books written about women's history?!"
Despite the bumpy start, that night class was transformative for Jody and her 40 students, 39 women and 1 man. Because of this class, Jody became further aware of the need for a consciousness about women's issues; she credits her students, and preparation for the class she was unexpectedly teaching, with helping to educate her on this topic.
Feminism at UNO
During this time, gender roles were undergoing a massive restructuring. Jody remembers when women couldn't wear shorts or pants at LSU unless they were going to the gym. In the early 1970s, women started wearing pant suits at UNO. Several older male history faculty were worried that too many women were being hired, four women in a department of twelve. They were also concerned about women teaching at night: "Women can't teach night classes…Who's going to walk them to their car?"
These experiences encouraged Jody to become active in women's issues on campus.
During International Women's Year, one of the committees on which she served had arranged for Angela Davis, a controversial speaker, to come and speak in May of 1975. Davis was interested in visiting and making connections with the black community in Omaha, but as it turned out would be banned from speaking on UNO's campus. She was African-American, Communist, and had been involved in activities the University authorities found questionable. The committee had to arrange to have Davis speak at the Civic Center. As committee spokesperson, Jody tried to make the case for academic freedom in spite of the controversy (without result): "What is a university for if not to hear other points of view?"
Jody was also active in the group responsible for promoting Affirmative Action at the University. Women were being denied tenure without just cause in Omaha and Lincoln. In the 1970s, a group of women faculty from UNO and UNL put together a class action lawsuit and submitted it to what was then the Department of Health, Education, and Welfare (later Health and Human Services). This eventually led to the establishment of an Affirmative Action plan for the entire University.
There are many more women at the University now, which has been a huge change. When Jody retired in 1996, women were heading committees, serving as department chairs, deans, and in higher administrative posts. There are procedures and rules to ensure that women have a fair chance. A lot more women have gone to graduate school, but there is still room for growth in mathematics and some sciences. Reflecting back, Jody says, "What happened in the 60s and 70s made a difference, and it had to be done. There was agitation, but you don't get change without agitation."  Jody was also active in the group responsible for promoting collective bargaining at the University. She is proud of her early involvement in establishing the faculty union at UNO (AFT first, then success with AAUP).
​
Experiences at UNO
​TIMELINE
An Advertisement for Jody's Class

Jody in her car in England

Major Work Published
The Saffron Scourge: Yellow Fever in Louisiana, 1796-1905
Jane Kanchese's Ph.D. Reception
Jody at Jane's Ph.D. reception.
Overall, Jody's experience at UNO has been a very positive one. She talks about the freedom to teach a variety of classes on diverse subject matter and to develop different kinds of courses. At LSU, she was limited in what she could teach. UNO did expect her to teach surveys and develop a class on urban history, but she also originated a course in the History of American Medicine and Public Health, which she taught regularly. She taught women's history several times, as well as historical research methods. Her graduate seminars were almost all in medical history, but she did offer one on history of "the family" and one on quantitative methods in history, experimentally.
Jody also speaks of the opportunities working at UNO has afforded her, including teaching at two Air Force bases in England (RAF Bentwaters and RAF Lakenheath-Mildenhall) through the International Studies Program. From January to July 1976, she taught urban and medical history on base, which was an interesting experience. She says you had to be prepared for anything. One evening, there was a sudden alarm and the building had to be evacuated because of a bomb scare. It was a fun experience though. Jody taught two nights a week for about four hours, and, with no committee meetings or daytime office hours, she bought a car and traveled, not only in England, but some weekend package deals in France and Italy, arranged through base travel office.
She enjoyed her time there, and seems to have had an impact on at least some of her students. In an evaluation of one of her classes in medical history, a student at Lakenheath wrote this of her:
Dr. Carrigan is a nightmare to the indifferent student, but the epitome of professionalism to those who are in class to learn. I have never been so stimulated, challenged and awakened to interesting facts. . . . This is a very rare and valuable teacher. My life is indeed enriched by her. . . .
This review clearly demonstrates the passion and dedication Jody brings to her work, but her achievements are not limited to teaching.
​
Jody's Published Works
Her major work, The Saffron Scourge: Yellow Fever in Louisiana, 1796-1905, was published in 1994. In addition to this, she has published more than twenty articles and book chapters, served as editor of books and journals, was Program Coordinator of the Missouri Valley History Conference, served on many M.A. and Ph.D. committees, and participated in a number of professional organizations and honor societies. She was president of the Southern Association for Women Historians, 1981-1982. Jody has traveled in the U.S. and Canada to present papers and as a visiting lecturer; in the local community she has also presented lectures at a variety of places including high schools, the Omaha Genealogical Society, and the History of Medicine Group. She was awarded one of the UNMC College of Medicine Volunteer Faculty Awards in 2004.  Her nominator commented "Dr. Carrigan teaches us about ourselves through the lens of medical history with charm and enthusiasm."
Life after UNO
In recent years as adjunct professor at UNMC, Jody was involved in team teaching "Issues in Public Health, Past and Present" with Andrew Jameton, a bioethicist, and she has also taught medical history to students as an independent study course from time to time. She has served and continues to serve on several UNMC interdisciplinary doctoral committees, still goes to history conferences and gives presentations, and reads and critiques manuscripts that are being considered for publication in history journals. Most recently, Jody finished work for a forthcoming 2014 paperback reissue of The Saffron Scourge, which is to include her new chapter on yellow fever historiography since the book's original publication in 1994. Still, nearly 20 years after her retirement from UNO, Jody continues to learn and teach. She likes learning new things—especially Yoga and Tai Chi.
Jody's life and work are inspirational. She didn't "settle" for inequalities she perceived between women and men or other social inequities, and she continues to avoid becoming settled after her retirement from UNO.  In her words, "One comes to believe that nothing is ever really 'settled.' And that is probably not entirely a bad way to have it."