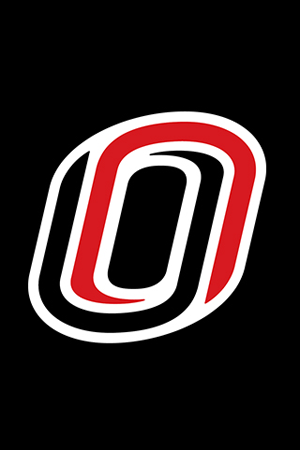 Additional Information
A Traveling Teacher
Graduating in the 1960s with a master's degree in education, Mary Alice Hurlbert embarked on teaching children throughout the world. She also participated in the first Head Start Program in Omaha.
After teaching for several years in Omaha, she taught overseas for the Department of Defense School Systems for the next 39 years of her career. While overseas, Mary Alice traveled all over Europe, the Middle East, and Africa where she taught at a variety of schools, including in Turkey, Ethiopia, Scotland, and Germany. Mary Alice now lives in a quiet neighborhood in Omaha where she enjoys her retirement by keeping busy with community activities.
Learning to Teach
In the twenty-first century, it's easy to say that you go to the University of Nebraska at Omaha (UNO) and not really think too much about it. However, it wasn't always so easy to say that you had graduated from UNO, especially for a woman in the 1960s. One of the two biggest stereotypes back in the 1960s was that women should finish high school, get married, have children, and run a household. The other one was that if a woman went to college, she should study to be a teacher or nurse, aspiring ultimately to earn her MRS degree.
Mary Alice Hurlbert didn't buy into either of those gendered stereotypes. When she enrolled in UNO (formerly Omaha U) in the fall of 1960, Mary Alice decided to pursue a biology major: "It was always something that was interesting to me" (Interview). When she didn't excel in Biology classes, she reasoned that she would maybe make a better teacher. However, she argued that gender had nothing to do with it. Mary Alice had always loved and desired to help and educate children, so it seemed like the perfect career.
Life at UNO
Mary Alice was born and raised in Omaha, Nebraska and came from an educated family. Her father was a civil engineer and her mother was a nurse. She was the younger of two girls. When Mary Alice graduated from high school, she initially wanted to go away to school in Missouri. After thinking about it for a while, she chose to stay in Nebraska and attend UNO, a commuter non-traditional school. "I went mostly for my parents to UNO; they wanted me to stay in town" (Interview).
Mary Alice lived with her parents while she went to UNO, but that didn't mean she didn't participate in other activities outside of classes. She was an active member of Sigma Kappa. "I loved doing everything that had to do with the sorority" (Interview). One of Mary Alice's best memories of being in the sorority was when she and her sorority sisters were in a homecoming parade for UNO on a float: "I never had so much fun— creating it and then getting to ride on the float" (Interview). Mary Alice also, like so many students today, worked numerous part-time jobs while going to school. "Between school, work, and the sorority, I was busy," she recalls.
Mary Alice loved a lot about UNO, but like many students, she wasn't happy with the parking situation. When Mary Alice asked how the parking situation is today, and I said, "Terrible," we both couldn't believe that the situation had never been fixed. Like many commuters today, Mary Alice also parked at Elmwood Park and walked to campus. "I used to hate walking to the university from Elmwood, but it was better than trying to fight for a parking spot!"
After Mary Alice finished her bachelor's degree, she decided to immediately pursue her master's degree through Omaha U. "I thought that if I were to go and get a job that paid well, I would never be able to make myself go back and earn my master's." In 1964, Mary Alice realized her goal and earned her master's degree in elementary education.
After Mary Alice finished up with her master's degree, she and a fellow sorority sister wanted to gain some real-world experience. They were offered the opportunity to help staff by piloting the new government-funded Head Start Program. While the program was already established in other states, it had not yet appeared in Omaha. Education experts thought the Head Start Program would be perfect to try out at a North Omaha school (one which no longer exists). Mary Alice and her friend wanted both the experience and knowledge associated with the program. "We didn't get paid or anything, but we needed experience."
Traveling and Teaching Abroad
Mary Alice said the Head Start experience was so rewarding that she wanted to apply what she had learned in her own classroom. In other words, she was ready to teach. Still living in Omaha, she started teaching different grades, varying from kindergarten through the 6th grade. Mary Alice taught five years in Omaha and then went on to teach overseas for the Department of Defense School Systems (DoDDS) for the next 39 years of her career. While overseas Mary Alice traveled continuously all over Europe, the Middle East, and Africa where she taught at a variety of schools. During her first three years, she started in Turkey and then taught a year in Ethiopia. Next, she landed in Scotland. However, she didn't stay in one place for long. Mary Alice followed a boyfriend back to Turkey. When things didn't work out between them, she went back to Scotland. "That's life. It wasn't meant for us to be; he went on and got married and was taken care of by his wife." Even though she was happy in Scotland, she had to move again because the base that she was teaching at closed. She ended up spending the rest of her career in Germany.
When asked how she liked living overseas, Mary Alice said her job was fulfilling, and she loved all of her students. "I learned as much from my students as they did from me sometimes!" She enjoyed traveling from town to town all over Europe. During her travels, she learned bits and pieces of many different languages, which was enough for her to get by wherever she visited. She loved dining and shopping all over Europe and the Middle East and witnessing how everyone lived. She recalls that her travels weren't always glamorous. One time, she was at a restaurant where she sensed that she might not have made the best choice in picking the dining establishment. When her food arrived, she looked down and saw different kinds of bugs crawling around in her food. She said, "Check please!" She has a good laugh about it now, but at the time she remembers thinking, "Times like those, I knew that I was not in the States!"
Returning Home
During Mary Alice's career overseas, she missed her family a great deal, especially her mom. She came back to the States for special occasions and events. "I didn't really have a family of my own overseas, but I had a great network of friends and people I could call family." Mary Alice never married, but that didn't mean she was never close to a happily-ever-after. She had two serious love interests and one man that she really thought she was going to marry. However, when she took a job in a different town thinking that he would be there when she returned, he didn't wait as she had hoped. Instead, he fell in love and married someone else who was more eager to settle down and start a traditional life. Mary Alice said it was a difficult break-up, like those "weepy movie kinds," but it made her stronger and more determined to pursue her passions. While Mary Alice never had any children of her own, she devoted her life to all of the children she met, taught, and nurtured over the years.
Once Mary Alice decided to come back to the States to retire, she was looking forward to spending time with her mother. However, when she got back to the US, her mother's health wasn't very good, and she passed away shortly after. "I was sad that I wasn't able to spend as much time with her but grateful to be able to see her again before she passed." Mary Alice now lives in a quiet neighborhood in Omaha, where she enjoys her retirement. She is still an active person in her community, spending time at church, Bible study, and before her knee got worse, helping out in whatever ways she was needed.