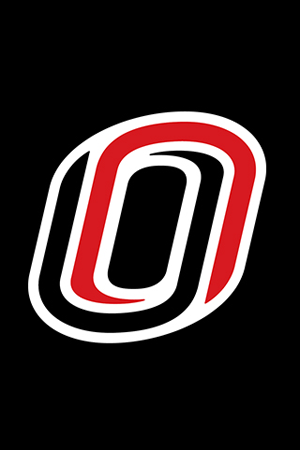 Additional Information
Lifelong Librarian
Being a librarian was not only what Genevieve Price did for a living, but also what she lived for.  Price began working with the Omaha Public Library systems in 1965 and retired in 1996, so to say her life was the library is fitting. Even as a little girl with vision challenges, Price was preoccupied with libraries and reading. As a student at UNO, she devoted herself to learning about literature and how to share her passion for learning with children from all walks of life.
As a librarian, Price realized her passion. From driving the Bookmobile around Omaha to providing books for underprivileged children, to serving as the assistant to the Registrar at UNO from 1945 to 1963, to working for the Omaha Public Library system, Price always knew that reading was the key to a fulfilling life. She established the Genevieve Price Historic Children's Collection at the Omaha Public library, a collection of 7,000 children's books, including some rare books, some signed by the authors, that can't be found anywhere else in the country.
Early Inspiration
As a child, Price was diagnosed with nearsightedness, which made it very difficult for her to read. Doctors recommended glasses and limited reading to improve her eye functions. This prescription was very difficult for Price to follow. She recalls a strong desire to, "read so badly. So in the summertime…I would crawl off into a corner and read Heidi once or twice [despite what the doctors said]" (Price).
Doctors had also given Price the prognosis that she would remain sighted only until the age of fifteen. However, as it turned out, Price not only kept her sight, but it began to improve over time. Price made up for a lost reading time during her early years when she went to college: "I spent a lot of time in the library and liked it" (Price). The library provided a space where Price could not only read but also inspired her to share her favorite pastime with others.
Sparking Interest: The Bookmobile and Puppet Shows
Price bequeathed her love of reading to the children of the Omaha community. She began her career with the Omaha Public Library by working on the bookmobile. The bookmobile mostly served Catholic schools and was only sent out by request. Price recalls that spreading literacy was a difficult and daunting task, which was seemingly impossible at times:
"We went out to east Omaha one summer… the children would come and they were very poor children, their parents would still be in bed. One little boy would come every time with a sack of candy and his parents had given him money and told him to go get some breakfast…Those children bothered me because their parents couldn't read or write, and we couldn't see much hope for them.  Being there one hour a week, we couldn't do much for them; they would take out books and we wouldn't get most of them back. That was par for the course"(Price).
Although it was difficult for Price to admit defeat in her quest to expand reading in the Omaha area, she did conquer some battles:
"I had a little girl at Swanson [branch of the Omaha Public Library] and she looked as though she was not finding anything she wanted. So I said, 'Can I help you find something?' She replied, 'I don't know what I want.' So I took her to a couple of real good ones [books]. I told her about the book and the next time she came in she said, 'Will you show me some more books today?' After that, I had her caught"(Price).
Price worked diligently to keep the children's interest not only in reading but in the library as well. She created puppet shows and book talks, which made her a few friends along the way. A second-grade student, always outfitted in a cowboy hat, was interested in participating in the puppet shows, but sharp reading skills were required in order to read the dialogue.  Price gave the little girl a copy of the script to take home and practice. The following week, the little girl came back to try out for the part. Price told the little girl that trying out was not necessary and granted her the role. The second-grader was perfection. Not only could she walk behind the stage and not be seen (due to her small stature), but she could read faster than the pages of dialogue appeared. The little girl enjoyed the time she spent at the library so much that she wanted to work at the library over the summer. The little girl in the cowboy hat worked at the front desk with the clerks that summer.
Preserving History and Fantasy
Price not only arranged book talks and puppet shows with dolls and clothing that she had sewn herself, but she also created a historical children's literature section for the library. The collection is compiled of books from other branches of the Omaha Public Libraries throughout the city. The historical section was not comprised of books based on historical events, but rather children's books that were published before the 1960s. Had Price not stepped in and repurposed the children's books, they would have been rendered useless and thrown out. These books proved to be not only useful to Omaha children and homeschooled students but to students studying to be librarians and educators. Price tells a story of a college student she had spotted in the children's historical section over several days. When Price asked why he was there, he replied, "I have been all over the country looking for certain books [for my doctorate] to see what they were like, and this is the only place where I found them" (Price).
The reason Price could not stand to see the historical books tossed aside to allow more room for new books is not only because of the nostalgic attachment but because of the content as well. The books that were recovered came out of the "Golden Age", described by Price as books written in the 1950s and 1960s, a time when children's literature was at its best. She explains that contemporary books tend to focus on social issues such as "divorce and race," which concerns Price. While the issues of divorce and race are a harsh reality for many children today, Price argues that literature should serve as an escape from these issues. Reading about social issues that affect their everyday lives, "makes their world even smaller. They have no escape from their problems. I think that is doing the children a disservice, and that is why I think the older books are valuable. There was a certain amount of fantasy" (Price). Enriching the lives of children through reading was always her top priority. Price truly cared about the well-being of children, and her way of taking care of them was through literature. When asked if she felt that she had affected the lives of children through the library, Price responded, "I think many of them became readers. They associated the library with a pleasant experience.  Books… have a great impact on ideas and a way of life" (Price).
More Personal Than Professional
Price also valued her role as an advocate for the children who visited the library, feeling that she was their representative in the adult world.  She also had many strong opinions about being a librarian. "The adults will complain if they don't like things, but the children don't. At least, they don't know how, or where to complain if they do [have concerns]." Price remarked that she felt it was her personal duty to protect the wishes of the children she served, especially as a children's librarian: "Children's librarians are more people-oriented and adult librarians are more book-oriented…" (Price).  Given her strength of conviction, it is easy to understand why Price was promoted to a supervisory position in one of the library branches, which shattered both gender barriers and specialty areas that were favored at the time. While Price was never intrigued by the idea of working in upper management, she decided that if her position would yield better results in enhancing literacy for the children, then that is what she would do.
When I asked Price to recall her time spent as a student at the Omaha University (now UNO), the challenges she may have faced as a female student, and her experiences as a female employee, her answers were unusually short and succinct: "I never challenged anybody, so I never did anything that would cause a challenge [for me]." The curtness of her responses to these matters was a dramatic change from the lengthy replies she gave about her time spent with children, many of which fostered a story that she remembered fondly. It was always very clear to Price what her role in the community and workplace would be.
As long as she could continue her work with the children, it didn't matter to her what position she held. In fact, it was never her intention to thrive in the world of office politics. It was not in Price's nature to criticize those who found an interest in office politics or to participate in office gossip. Her work was to assist in molding the minds of children, not the adults. Although she did not make many demands of her own or defy the demands of others, she fought for children and colleagues who needed a warrior to address injustices.
Kid-Centric Career
Genevieve Price has always been determined, diligent, and patient. Those distinctive qualities are essential for the type of work to which she devoted her life.  She was determined to introduce children to the library and the world of literature. She was diligent in protecting the innocence of children's minds and, in turn, allowing them to remain kids for as long as possible. Her patience was utilized in her interactions with both children and adults.
Price took great pains to select books that would hold the interest of a particular child so that s/he would continue to enjoy reading and visiting the library. Patience was also used when encountering the trials of a gendered workplace. These different components made it possible for her to do what she truly loved and encourage children to do the same. All of these qualities underscore Price's sense of a higher calling and purpose. "I don't know why, but I have always been happy no matter where I have been. I have always had the feeling after a certain amount of time… if this is where the Lord wants me, then that is fine" (Price).