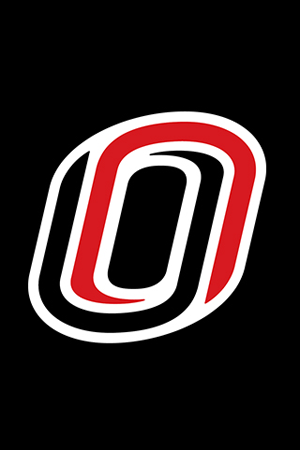 Donita (Gottsch) Mitchell
---
Additional Information
Real Life Rosie
Until World War II, Donita (Gottsch) Mitchell had worked on her parents' farm, milking cows and plowing fields before walking to town to work in the household of another family. However, once World War II started, she took on war-related jobs: pouring TNT for 500-pound fuse model bombs at the Mead Ordnance Plant, joining the ranks of other Rosie Riveters at the Martin Bomber Plant, and eventually operating a ten-ton crane used to maneuver the wings into place and attach them to the body of B-26 bombers.
After the war, Donita worked for twenty-eight years as a travel agent at Lincoln Tour and Travel. While she never attended the University of Nebraska at Omaha (UNO), she insisted that her boyfriend agree to use his GI Bill to finish his degree before she would marry him. While he earned his bachelor's degree, Donita worked outside the home to help support him.
In the Fall 2010 semester, I was muddling my way through the process of finding someone to interview for the Women's Archive Project. Feeling a little lost and not at all making headway on my search, I flipped through the September/October issue of Omaha Magazine. On the calendar of local events, one item jumped out at me: "Salute to Women on the Homefront, A Special Event Honoring Women who Served the Home Front during WWII" ("Calendar of Events" 15). I have always thought Rosie the Riveter was the quintessential example of a powerful woman from a generation defined by repressive gender norms. How great would it be to find my very own, real-life, Nebraska Rosie?
I did meet a real-life Nebraska Rosie at the Salute to Women on the Homefront event, but she wasn't "my Rosie."
She was not what I thought a working woman from World War II should be. She does not identify herself as a feminist; she does not think that she is a hero of the war, and she does not think that she changed the world. She does not even call herself a Rosie Riveter. As we got to know one another over the course of our interview, I came to realize why she was not the Rosie the Riveter: World War II did not define her existence. Rosie the Riveter was created during World War II to symbolize how women worked outside of the home to support the cause. However, Donita did not become a strong, active, enterprising person because of the war. She has been a powerful and inspirational woman in every era she has lived. What started as a disappointing revelation at the beginning of my research ultimately convinced me that while I might not have found the Rosie of my imagination, I found a story that needed to be told. It is the story of a young woman living her life and doing right by her family, herself, and her country.
After several weeks of phone tag, the two of us finally met in the family room of her sprawling ranch-style house, surrounded by the cornfields her father had farmed. Donita sat in her stand-up recliner, I in a Naugahyde office chair. The blustery November afternoon prompted her to turn on a space heater. I endured the temperature, and listened intently as Donita talked; the translucent skin on her hands revealed a map of blue veins that traced the paths she had traveled.
Life on the Farm
Growing up on a Nebraska farm during the Great Depression and World War II was not the most luxurious life. Coming out of the Depression, Donita's family was very poor. During some of these arguably hardest years in our country's history, Donita went to school in homemade dresses fashioned from feed sacks and ate vegetables grown on the family farm and canned in their own kitchen (Interview Oct. 2010). To this day, she keeps a quilt made by her great-aunt of swatches from all of those feed sack dresses.
Until 1943, the entire 240-acre farm was farmed with horses. That year, Donita's father sold his entire corn crop for $900 to buy a tractor (Interview Oct. 2010). Working on her father's farm, Donita often drove the John Deere Model-A tractor for her father. As she maneuvered the steel beast through the acres, her father shoveled oats into a spreader at the back. Trips to town were "the social thing of the week" (Interview Nov. 2010).  However, the trips were more than social outings. Donita's family brought their butter to town to sell while other families brought eggs or cream. Such trips to town were also an opportunity to buy flour and sugar, as well as pick out the sacks of chicken feed that would supply the material for her next dress.
After graduating high school in 1942, Donita got a war job, which seemed a natural choice for her given her previous work experiences. Through high school, she had worked on her father's farm and as domestic help for another family. After milking her own six cows in the morning, she walked to town to clean, cook for seven people, and care for a four-year-old boy, all for one dollar a day. Then she walked home in the evening and milked the same six cows. However, the war changed things. Donita's friend Gert complained that the government only provided a monthly stipend of $50 to live on after her husband was drafted. Even then, $50 wasn't enough to support herself and a daughter. Gert came to Donita and explained the situation: "I can't live on that. I have a car, but I don't like to drive it. You drive everything. I thought maybe you'd go to work, go find a job with me" (Interview Oct. 2010). The two women went to the Mead Ordnance Plant and applied for jobs. To this day, Donita credits Gert with getting her off the farm.
From Farm to Factory
When I asked Donita about her decision to take war jobs, she replied, "It was the thing to do: get yourself out into a war-related job" (Interview Oct. 2010). Women on the home front were not given the option of making their own decision about supporting the war or entering low-paying jobs. In the first of several positions supporting the war effort, Donita poured liquid TNT for five-hundred pound fuse model bombs at the Mead Ordnance Plant. Workers were not allowed to wear metal when handling TNT— not even a hair clip. When Donita got to work, she and the other workers changed into their factory clothes. They poured TNT by the bucketful into bombs positioned on wheeled racks of six. Then two women wheeled that cart away, carrying three thousand pounds of explosives. Naturally, that job was extremely dangerous. If one of the women handling TNT got so much as a scratch on her while working, she had to go straight to the medical office because of the risk of poisoning (Interview Oct. 2010). Just six weeks after Donita started pouring TNT, the Mead Plant paused production to transition to producing one thousand pound bombs. After performing the final pour of the five-hundred pound bombs in Mead, Donita decided she just could not wait the six weeks it would take for the plant to transition. She needed to find another war job.
Eventually, Donita got out of riveting and became a crane operator at the Glen L. Martin Plant. The ten-ton crane was used to maneuver the wings into place and attach them to the body of the B-26 bombers. She was trained for everything she needed to know about operating the crane, but there was one requirement: she had to be able to walk across the beams in the ceiling to get into the crane. However, this was no easy feat, as Donita recalls. There were no catwalks or runways to make your way securely to the crane (Interview Oct. 2010).
Through these short accounts of Donita's jobs, I realized that she, like so many other women during World War II, risked life and limb, sacrificing twelve hours a day, seven days a week for the war effort. Nevertheless, even after getting a full-time war job, Donita was still very much needed on the farm. With her only sibling, an older brother who had been drafted into the Army, away overseas, she was expected to work a double shift:  "I would come home after I had riveted all day, and I would take the tractor and go out and work in the field until dark" (Interview Nov. 2010). Through the pressures of living in a nation absorbed with a war effort and her obligations to her family, Donita's time, labor, and life choices were not her own.
High Expectations
In August of 1945, within days of the Enola Gay dropping the atomic bomb, 15,000 workers were fired from Glen L. Martin. The war was over, and the loyal employees of the Glen L. Martin Bomber Plant were out on the street. Without hesitation, Donita enrolled in business school to learn how to do clerical work .She packed her bags, moved to Omaha, and found a room for rent (Interview Oct 2010). One day at the bus stop, a man started chatting with her (Interview Nov 2010). He did not at all impress her, but he was someone to talk with while they waited for the bus In fact, when he introduced himself, she did not bother to remember his name. Over time, they began running into each other regularly at the bus station. By Christmas of 1945, the movie Going My Way had come out, and he asked her if she would like to go. She thought, "I was feeling exceedingly poor because twenty dollars a week wasn't cutting it much for me." This pay cut was especially dramatic after making one hundred dollars a week at the Bomber Plant (Interview Nov. 2010). Donita remembers that she did not like this guy much, but he seemed harmless enough, and she really did want to go to a movie. At the theater, while waiting in the lobby for the previous show to let out, he showed her his military discharge papers, so she was finally able to figure out his name. They continued to see one another for about one and a half years (Interview Nov. 2010).
However, the "happily ever after" does not come yet. The man she had been dating had finished three years of schooling at the University of Nebraska in Lincoln (UNL) prior to being drafted. After the war, he had no interest in finishing his degree (Interview Nov. 2010). After some questioning and encouragement from Donita, he still did not want to go back to school. One day she said, "You know, there's just no reason for us to continue to date. You're just too lazy for me." Moreover, for three months, she refused to make a date with him. One night he called her, asking to come to her home. "Nope," she said, "There's no reason to come down." He protested and said that he was coming down anyway He had gotten all of his credits transferred from Lincoln to Omaha University and was registered for classes starting September 1 (Interview Nov. 2010). They married on August 30. The assured way in which Donita told her boyfriend what she expected exemplifies her great spirit and that of many other women. In a time when a young woman should hardly be living on her own, much less telling a man what to do, Donita found a way to make her voice heard, even if she wasn't the one to go to college.
For the rest of her life, Donita remained an enterprising person even after becoming a wife and mother. For twenty-eight years, she worked as a travel agent. Unlike some travel agents, Donita wasn't willing to sit behind a desk. Her philosophy was that she couldn't very well sell tours if she had never been on them Throughout her years working for Lincoln Tour and Travel, she toured thirty-eight countries. . Using planes, trains, ferries, automobiles, and her own two feet, she explored historic landmarks and sacred places the world over (Interview Nov. 2010). The decision to work and travel was a brave decision for a married woman with two children at that time.
Reclaiming Identities
When I first met Donita, I let what I had heard about female riveters of World War II color my impression of her. I also let those three years at the bomber plant define what I thought of her. But as I talked with her and heard her stories, the most valuable thing that I learned was to not judge a person on the arbitrary labels someone else has ascribed to them, especially a label that she was reluctant to embrace.
The most valuable things I learned came from within the pages of her life. In the same way that the feminist movement of the 1980s has re-claimed J. Howard Miller's Rosie as a symbol of womanpower, I reclaimed Donita's story for myself as a reminder of how the real women in our lives find ways and spaces on the fringes of social acceptability to make their statement and take their stand.
– Shauna L. Benjamin Heading