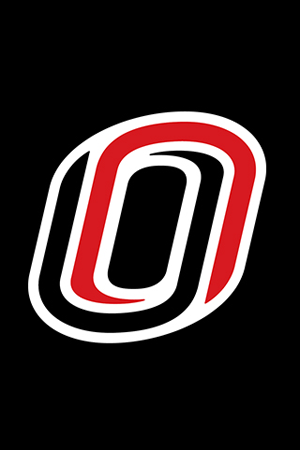 Additional Information
A Holocaust Educator
Bea Karp was born in 1932 into a Jewish Orthodox family in the town of Lauterbach in Western Germany, the year before Hitler's appointment as chancellor of Germany. She was only six years old when German forces entered Austria, initiating Germany's hostility toward Europe. Despite the Nazi reign of destruction on her beloved Jewish community and her stay at Gurs, the first and largest concentration camp built in prewar France, Bea persevered. She learned early that silence was never an option. As a Holocaust survivor, she has been telling her story for decades, educating people about the atrocities of war to honor those who perished and ensure that it will never happen again. Bea continues to tell her story throughout the UNO and Omaha communities. 
One Speaking for the Masses
For Bea Karp, silence was never an option. She understood from an early age that the only way to fight back, to avenge the death of her parents, cousins, aunts, uncles, and community members, to make some kind of sense of the dark and horrific times of her childhood, and  defeat the Nazi killing machine years after the end of WWII, was to tell her story. Bea has been telling her story for decades. She has been telling it to anyone who asks, to all who will listen. She has been telling it to teachers, friends, neighbors, middle-school students, high-school students, and college students in churches, synagogues, and schools. Throughout it all, she knows—silence is not an option. Silence is deadly. The only way to fight back is to tell her story, letting her words do the fighting.
Bea was born in 1932 into a Jewish Orthodox family in the town of Lauterbach in Western Germany, only a year prior to Hitler's appointment as chancellor of Germany. Bea loved her childhood home. Living an Orthodox life meant her family kept all Jewish rules and traditions, such as keeping the Sabbath, studying the Torah (the holy book), eating only Kosher food (e.g. no pork, shellfish, or mixing dairy and meat), and living in the sheltered and close-knit community and warmth of Judaism. Bea felt safe within the cultural walls of her family and the Jewish community. She lived a Jewish life. Her whole world was Jewish.
Bea was only six when German forces entered Austria, initiating Germany's hostility toward Europe. Although sanctions against the Jews started much earlier with Hitler's rise to power, young Bea believed that the war overtaking Europe and her world was a war against Jews. Not until she arrived to her aunt and uncle's home in London after World War II did she realize that the war was worldwide. Until then, she believed Hitler and his Nazis' one and only agenda was to destroy the Jewish community that shaped her childhood sense of identity and safety.
I met Bea in her home, a spacious, generously lit condo, nestled in the middle of Omaha, just off Dodge, the city's main street. The clean, white and crisp layout of her home made me feel at ease right from the start. Up until our meeting, I had only heard her voice, a gentle German-accented tone, articulating and pronouncing her words smoothly and precisely. During those brief phone calls, I could hear the smile in her voice. I was not surprised to see her smiling as she opened the door, though I was surprised by her petite and slender stature. She invited me in. I took a mental note of the artifacts hanging on her walls, decorating the entrance to her home—Judaic art; artwork featuring the Star of David and Hebrew letters; a well-thought-out sketch of an El-Al aircraft, the official Israeli airline; a portrait of an old Jewish man, perhaps a Rabbi or a family member, reading holy scripture; an American passport; and the cover of a Siddur (Jewish prayer book). Also hanging in frames on the wall were two child-sized, old sweaters, one blue with red trimming, the other white with blue trimming with the letter B embroidered on the chest; a pair of peach colored trousers; and a small, hand-woven, brown straw handbag. The background featured four photocopies of letters in German. All of these items were encased in glass, protected and shielded. Bea's art displays were not accidental, chosen merely for their stylistic appeal. Rather, this artwork made a statement. I knew that each and every piece had a story to tell. But, I had to pace myself. She led me toward her kitchen table where she had already placed a bowl of snacks and a glass of water for me. We sat down. She began to talk. She seemed more at ease than I did. She has done this before.
"You know something," Bea said and nodded her head my way, laying her hands on the kitchen table. "I never knew that it was a worldwide war. I thought it was a war against the Jews, believe it or not. And I just found that out [it was a worldwide war] when I came to England, at the age of twelve, when my aunt explained it to me" (Interview). She smiled a little. I can understand why. How might you explain to a six-year-old child that all the hate, sanctions, and vicious targeting at you and your family endured was not a personal attack? How might a child be able to see and understand the world beyond their own horrifying tragedies? Especially when it is a child who has grown up surrounded by a warm and caring Jewish community with members who had their homes, professions, beliefs, family members, and dignity stripped away.
Bea is accustomed to telling her story, sharing details that many would rather forget, details many survivors have worked hard to tuck away or erase completely from their memory. A fellow Israeli woman living in Omaha has described her mother's persistence in convincing her family members and herself that she does not know or remember the Polish language even though she was born and raised in Poland. Living in Israel for more than sixty years, she has refused to admit that she ever understood Polish. Only after making the journey with her family back to Poland, and meeting a man with whom she spent her childhood, did the Polish flow out of her, clear and torrential as if she had never left. Unlike my acquaintance's mother, Bea understood from early on that telling her story is her most powerful weapon. She explains and reiterates this imperative at her many talks, such as at Omaha's Lewis and Clark Middle School:
"I tell this story in memory of my parents and the six million Jews that died. I don't want the world to forget. It's a lesson to the future and the future is in your hands. And it's up to you to make sure nothing like that will ever happen again" (IHE 3).
Bea recalled the first time she told her story to strangers, people other than her husband, Bob Pappenheimer. Bob, Bea, and their firstborn daughter Rosanne had moved from hustling and bustling New York City to the small, quiet, and serene Midwestern town of O'Neal, Nebraska, where they were the only Jewish family in the area. In fact, they were the only Jews the locals had ever met. Some townspeople had more than unrealistic misconceptions about what Jews were and even what they looked like: "My neighbor had never met a Jew before. The first time she met me, she looked at me. I asked, 'Is there something wrong?' She said, 'Well, you don't have any horns.'" Bea smiled as she retold this story. "I asked, 'Why are you saying that?', and she replied, 'Well, the Moses in Westminster Abbey [in London] has horns.' I started laughing because I've been to Westminster Abbey, and I've seen the statue. I replied, 'Those are not horns, those are rays of sunshine'" (Interview Karp). That conversation, as well as her husband, and the Eichmann Trial had prompted Bea to tell her story.
Remembering the Past
In 1961, the Israeli government captured, investigated, tried, and sentenced to death Adolph Eichmann, one of Hitler's high-ranking officers, who was in charge of operating and commanding Nazi troops to murder all Jewish people under Nazi occupation (Remember.org)[Read more about the trial]. The world watched the trial in which dozens of survivors recalled their close and dreadful encounters with Eichmann and their experiences during the Holocaust. The events of this trial made it all the way to the small town of O'Neal where one of Bea's neighbors became intrigued to learn more about the Holocaust. That neighbor, who was also a teacher at the local school, asked Bea if she would be willing to tell her story to the teachers during a Teachers' Tea. Bea accepted her friend's invitation. She had been working hard at being more outgoing and friendly, even taking "The Dale Carnegie" course, which encouraged shy individuals to share stories of their childhoods. During the Tea, in front of a dozen new faces, she talked about the only childhood she knew—one of a Holocaust survivor.
She confessed that during that first talk, she told only those stories that did not make her cry, those which were a little easier to share.  Bea explained to me the importance of the Eichmann trial to the world, as well as to the Jewish Nation and herself.
"People were suddenly thinking about WWII. And they were thinking about the Jews and what happened to them. To tell you the truth, it was one of the best things that happened to awaken the world" (Interview Karp). After the Teachers' Tea, she was asked to speak at other venues, in front of other audiences. She always made an effort to accept any invitation to speak and to tell her stories, her history, even though speaking publicly is not easy for her.
 "At first I had a very bad time about it. It was very difficult for me. After all these years I still get emotional. It pulls me back too much and the emotions I felt then I can still feel. But now I think it's helped me a lot psychologically. I don't hold it all inside of me. I feel like I'm doing something good, and I feel my parents would really want me to do it, too. If I can just teach one person each time I tell my story, it's well-worthwhile" (IHE 12).
Even though Bea is constantly asked to speak with students and educators, her own experiences as a student herself were extremely short-lived. Bea never liked going to school, even before the Nazis prohibited Jews from attending.
"I had one year of school in Germany," she recalls her short encounter with elementary education. Hitler's government had placed sanctions on Jews from the very beginning, preventing the further education of even young children by making it illegal for them to attend school of any kind. Yet, young Beate (the German pronunciation of her name) did not care that much. She continued explaining that such sanctions were prevalent even before Kristallnacht, The Night of Broken Glass, which occurred on November 9, 1938. This was the night when Nazi mobs, also known as the Brown Shirts, attacked Jewish facilities, synagogues, homes, and businesses by burning, breaking, and brutally destroying these establishments. It is called the Night of Broken Glass because of all the pieces of broken glass littering the streets of Germany after the raid. This event had marked the horrible turning point for Jews in Nazi territories, foreseeing the Nazi agenda of destroying the Jewish people.
Although sanctions against the Jews were in full force, young Bea's childhood remained mostly unaffected by the events, her parents and family keeping her safe and sheltered. The first time Bea understood something was wrong was while she was playing on the streets of her neighborhood. She watched a giant tank roll slowly down the street, kicking up dust as it passed through. Frightened,  Bea ran to find her mother. "That was the start of it all. That was the end of my childhood," she recalled (IHE 16).
Fighting Back
Bea's family began evaluating their new reality. In 1937, her uncle, aunt, and grandmother decided to leave Germany for the wild and unknown territories of Palestine, where Jews hoped to migrate to establish a Jewish population in the land of Zion and save themselves from the escalation of events in Europe: "My uncle knew what was going to be. So he took my aunt and grandmother and left for Palestine," Bea recalled with sadness (Interview Karp). Unfortunately, she never got to see her beloved grandmother again, who died before Bea had a chance to make the trip to Israel. Her father Moritz and mother Rosa were hesitant about leaving Germany. "I think my father was a bit scared of leaving Lauterbach because, you know, where were we going to go? What were we going to do? My father had responsibilities. He had a family to feed" (IHE 17).
However, Hitler's sanctions continued to hurt the family. After 1935 and the implementation of the Nurnberg Laws, Bea's father lost his textile business, making it impossible for him to provide for his family. That is when Jews were decreed as "non-citizens," stripping away any social liberties or sense of belonging. Moritz and Rosa were in a state of disbelief. Their citizenship taken away and their dignity destroyed, they couldn't comprehend the magnitude of these events. Germany was their home for generations. It was the only home they knew. Click here to learn more about the Nurnberg Laws.
Losing the family business forced Bea's family to leave Lauterbach and move to the city of Karlsruhe, near the western border shared with France, where her father's three siblings lived. The sanctions made their mark on the non-Jewish population in Karlsruhe as well. It took Bea's family more than six weeks to find an apartment. No one was willing to lease property to Jews. The family was forced to share a small apartment with her uncle's family. Unable to find work in the textile industry, Moritz had to make a living working manual labor (IHE 18).
The hatred and Anti-Semitism were getting worse. Bea was ridiculed at school, her non-Jewish friends refused to play with her, and adults were violently attacked on the streets. Throughout all of this, anger was rising in six-year-old Bea. For the first time in her life, Bea recognized a new and unpleasant emotion—hate.
"One day we were playing in the streets and two Nazis were passing by. And that was the first time I saw Nazis so close up. So I looked at them. And for the first time I hated. I had never hated a person before. And I was mad at them because I knew they caused a lot of problems for my family. So I went to the gutter, I picked up some pebbles, and as they passed by, I threw those pebbles. But I really didn't mean to hurt them." Some of the pebbles must have hit the soldiers, for before she knew it, they started chasing her and her friends. Luckily, young Bea knew the alleyways better than the soldiers, and she managed to get away (Interview Karp 19).
When she made it home, her mother was standing at the doorway, wearing a displeased face, anger and fear mixed together. "'From now on, I cannot trust you to play outside by yourself. Either your father or I will have to be with you. You are a stupid girl.'" Bea laughed as recalled her mother's reaction. "I heard that a lot—'you stupid girl.'" Bea now knows that her mother's anger only masked fear for her daughter's life (Interview Karp 19). However, what one sees as stupidity, another might see as courage. Some of Bea's childhood decisions both risked her life and marked one of the only ways Holocaust Survivors could have fought back. Those little acts of defiance embody the courage and dignity of those who died and of those who survived.
When Bea tells her story, she makes sure to note those small incidents of fighting back. She believes those are an important part of her and others' survival. "It always upsets me because Jews and non-Jews say that everyone just followed [orders]. But that is not really true. We didn't have a choice. First of all, if you had said anything to a Nazi, he could have killed you, hit you. If you have gotten their attention, something horrible could have happened to you. We didn't have a choice. They had the guns" (Interview Karp 19).
Bea and her family didn't have guns, nor did the other six million Jews. However, today Bea has her words, and she uses them whenever she can. Bea's story is marked with small acts of defiance. Her entire apartment is decorated with her victories—the Jewish art on the walls; the framed letters from her mother; her daughter's careful sketches; pictures of her daughters and grandchildren smiling at the camera. These are her victories. This is how Bea fights back. This is how now, over sixty years later, she stands up to those guns. The incident with the pebbles was not the only time Bea stood up to the Nazis. Her young courage led her to do things grownups wouldn't have dared to think about.
Small Resistances
When Bea was eight, she, her family, and the rest of the German Jewish population were transferred to concentration camps. They were taken to Gurs, the first and largest concentration camp built in prewar France. Gurs was located in the Basque region of southwestern France and was situated in the foothills of the Pyrenees Mountains northwest of Oloron-Sainte-Marie (USHMM 1). In October 1940, Nazi Germany deported about 7,500 Jews from southwestern Germany across the border into France. The French Vichy government concentrated most of them in Gurs, and Bea's family was among those deportees (USHMM 5). Bea recalled how a friend who went back to Germany in the 1970's traveled to that camp. All he found was an empty, vast field, no recollection of the horrid time she and so many others spent there.  Click here to learn more about Gurs Concentration camp.
Once in the camp, the men and women were forced to live in separate parts of the camp. In the midst of all that hunger and pain, Bea's courage came to life. Bea and her younger sister Susie shared a barrack with their mother, surviving in an overly-crowded, hunger-stricken, disease-ridden women's camp. Bea missed her father. She had noticed her mother was getting thinner and thinner, and she was worried about her father's health. She decided to go visit her father in the men's camp and take five-year-old Susie with her.
"You are crazy! They will never let us in," Susie tried to change Bea's mind. Bea insisted. She took her by the hand and marched to the gate of the women's camp. The guard standing at the entrance stopped them right away.
"Where are you going?" He forbade them from leaving the women's camp.
Eight-year-old Bea explained politely that they were on their way to visit her father: "We will not run away," she promised. The guard did not budge. Bea persisted and started arguing with him. Out of frustration, and an unimaginable amount of courage, Bea kicked the guard's tall black boot, yelling at him, "You dirty pig!" Taking Susie by her hand, they ran away from the guard toward the men's camp. Little Susie and Bea managed to make it into the men's camp, where they found their father. "He was overjoyed to see us," she remembered (Interview Karp).
Bea was not the only one who resisted the Nazi oppressors in those dark times. Each survivor, each prisoner of these camps, and even those who perished, has a story of resistance, a time when they fought back when it seemed impossible. While visiting her father, the Nazis gave the male prisoners a rare and unusual treat, a single raw egg. When Bea saw that egg, she was terribly excited to taste it. She remembered thinking, "Oh, he will surely share it with us." Very carefully, her father cracked a hole in the top of the egg, breaking the shell. He then stuck as finger in the egg and started mixing the yolk (Iterview Karp).
As Bea tells this story, I couldn't help imagining the look on her young face. Perhaps her eyes were wide-open, staring intensely at her father's finger swirling around the egg; perhaps her stomach was growling even more than usual, anticipating the unusual, nutritional treat; perhaps her tongue was moistening her lips, her dehydrated mouth watering for the first time in a long, long time.
Unexpectedly, her father frowned. Bea moved closer to him, to see what might have upset him. There was blood in the egg. Right there and then, Bea knew her father wouldn't eat it. It was not kosher. Kosher laws forbid eating eggs with blood in them. Moritz then took the egg and threw it at the barrack wall. The egg splattered, the yellow yolk oozing down, trickling away. Eight-year-old Bea ran toward the wall, stuck her tongue out, and as she was about to lick the egg off the wall, she glanced over at her father. "He was upset. I was so frustrated, I started crying. I was mad at my dad. I didn't understand him, not then." They were starving. She thought he would make an exception and disobey Jewish law.
"He took us in his arms and tried to console us. It wasn't until I got to the convent [later on] that I realized what my father was trying to tell us. When I really thought about it, what he was saying to us was this: 'I have no control as to what the Nazis do with me physically, but mentally, I still have a choice'" (Interview Karp 17). These acts of defiance are those instances that are important to remember, to pass on to future generations.
To this day, Bea believes that the Nazis gave the Jewish prisoners bloody eggs on purpose. Bea explained that back then, they used candles to check the eggs for blood. "It wasn't enough for them to just hurt us physically, but also mentally" (Interview Karp 17). The Nazis were adamant about breaking the human spirit—better yet, the Jewish spirit. With his little action, as the yolk dripped down the wall, Moritz stood up to them. He fought back.
After spending several months at Gurs, Bea became very ill with cholera. In a way, her sickness saved her life. Bea's mother Rosa knew that the only way to save her daughters' lives was to let them go, allowing a French Jewish Zionist organization called Œuvre De Secours Aux Enfants (OSE) to take her out of the concentration camp to hide out in old Chateaus in Vichy France and, later on, in a Catholic convent. Click here to learn more about OSE. Rosa had to say goodbye to her youngest daughter Susie a few months before Bea left. The two sisters didn't see each other again until a few months later, when Bea and other Jewish children were smuggled from one hideout to the other. Bea recalled that during her time with OSE, she moved over fourteen times. Her last stop was the Catholic convent, where she learned who Jesus was for the first time.
"And I enjoyed the story, mind you." Bea laughed as she silently remembered the stories she had been told at the convent.
Hiding Out
During my second interview with Bea, I asked to see pictures of her family—her daughters, husband, and grandchildren—and pictures and memories from her life after the war. Cautiously, I also asked if she had any pictures or items she somehow managed to save from before the war. Most Survivors lost everything and were left only with a faint memory of what their loved ones looked like. As she led me into her kitchen, I was pleased to see the pictures of her grandchildren smiling at me from within golden and wooden frames. I was even more pleased to see some black and white pictures spread among the color ones, including a group picture of her family members; one of Bea as a four-year-old with a strange smile on her face; and one of her father sitting in front of a desk with a pencil in his hand, his hair glossed back, eyeglasses decorating his face.
Sitting unnoticed beside the photo frames was a plain, shallow, white cardboard box filled with photocopied papers. Bea showed me the contents of the box. There were dozens of letters written in German; letters written by Rosa to her daughter, letters from Moritz, and some of Bea's replies. I was astonished to see so many letters. I asked her how she managed to save so many as she was transported from one hideout to another. "To me it was always a miracle that I took all my stuff, put it in a bundle and carried it along with me. I don't know how I did it." It seems that there are some instances the mind decides to erase from recollection (Interview 2 Karp). Some of the photocopied letters were smeared and blurred, the original ink fading. To preserve these memories, Bea donated the original letters to the United States Holocaust Memorial Museum in Washington D.C. There, they were able to preserve the letters, stopping the ink from fading away and the paper from tearing. [pic of box+ letters]
Bea explained that all the letters entering and leaving Gurs were subject to censorship. I took a closer look at one of the letters from Bea's mother. At the top I could see the stamp by the Nazis declaring that this letter was read and censored. Any statement that contained information proclaiming the state of the camp or the hardships was covered with black ink. Perhaps that is why most of Bea's mother's letters state that she is feeling well and doing fine. There is no mention of the hunger, sickness, or death that surrounded her. Filled with mundane conversation, the letters gave me chills. I couldn't help but imagine the despair the prisoners of these camps felt, and how to the outside world they had to pretend they were treated well. It reminded me of stories we were told at school in which the Nazis used to put on a show for international-aid spectators (equivalent to today's United Nations) coming to examine the condition in the camps. We learned how the Nazis would color the prisoners' cheeks red, so those prisoners looked less famished. They also forced them to put on plays or musical concerts, pretending that the camps were healthy communities where the arts flourished and the Jews lived better than they had when they were free.
I couldn't understand why the Nazis allowed children to leave the camp in the first place, why they allowed an organization such as OSE to take them away. At the time, Bea didn't know why either. Being only eight years old, she didn't ask too many questions. Many years later, after arriving in the United States, she understood after reading Out of the Fire by Ernst Papanek, which described the work of the OSE and how they operated. Bea explained to me that there were three main reasons the Nazis allowed children out of the camps. The first was food rationing. For the duration of the war, even the Nazi soldiers were low on food. Having to feed themselves and the concentration camp prisoners, even though they were fed only scraps, proved hard to manage. Therefore they decided to send the children away—less mouths to feed (Interview Karp 7).
The second reason was to prevent uprisings and escape attempts from the camps. Since the camp was located in the Pyrenees Mountains, a mountain range that separates France and Spain, many prisoners tried to escape and cross the border into Spain. To prevent more prisoner escapes and uprisings, the Nazis allowed children to be freed from the camp in exchange for a promise from the Jewish prisoners to stop attempted uprisings and breakouts (Interview Karp 7).
The third reason was that the OSE was mandated to disclose the location of the children at all times. The Jewish children's official whereabouts were known by the Nazis at all times. Therefore, even though the children were out of the camps and the Nazis were not financially responsible for them, they still tracked them and controlled their destinies. To outsmart the Nazis, OSE had to transfer the children from one place to another frequently to create confusion. Even in those pastoral and distant Chateaus, Bea, her sister, and the rest of the children weren't really safe (Interview Karp 8).
Bea, who moved over fourteen times during that time period, learned not to get attached to the place she was calling home. Instead, she created an imaginary world, a world of princesses and castles. [Photo of ten-year-old Bea while with OSE (second to left) ]
.
"In one Chateau, I thought I was a princess. It was a beautiful castle. I used to imagine it when it wasn't used [as a hideout]. They had seats by the window and I had never seen that before. I thought that was so elegant" (Interview 2 Karp 2). She reminisced as she showed me a picture taken forty years later, when she and her husband took a trip back to France and Germany, visiting the places etched in her childhood memories. [Pic of castle]
Toward the end of the war in 1943, the Chateaus where OSE was hiding the children became unsafe. OSE itself was losing its control and power as Nazi Germany sent more and more prisoners to death camps. To save the children, OSE scattered them around France, sending them to Catholic convents. In the convents, they were given different names, were taught to pray to Christ, and were told to pretend to be Christian orphans. Bea loved the convent. The Sisters treated them well. They were well-fed, slept in a nice clean bed, and allowed to be children for a little longer. By then, eleven-year-old Bea had become tired. She was tired of running, tired of hiding her Jewish identity, and tired of being persecuted for her people's beliefs. She enjoyed the Sisters' stories about Christ. For the first time in many years, Bea was able to feel safe and protected by adults who took care of her, fed her, told her stories, and put her to bed at night. This comfort made her think of converting to Christianity.
"They [the Sisters] were so nice to us and everything and I thought to myself 'Heck I'm tired' of moving all the time and it would be easier to just stay here.' I mean you know, as a child at that age you don't think about tomorrow" (Interview Karp 8). As eleven-year-old Bea was thinking of converting to Christianity, she consulted a young Sister, who advised her not to.
"There was this Sister and to this day I still remember her name, Esperance, which means Sister of Hope. She said to me, 'I'll tell you what, if you still feel that way when the war is over with, you can come back to us. But in the meantime, I want you to remember your father's teachings.'  Well, she couldn't have said anything better to me because it was at that time that I did remember my father's teachings. I mean, I suddenly realized that I couldn't give up my Judaism because it would be like giving up my heritage." To this day, Bea is thankful for Esperance's wise words and understanding (Interview Karp 8-9).
Making A Lasting Impact
Bea did not stay in the convent for much longer. After the war, OSE tried to find any living family members for the children they had sent to hideout in convents. Bea's parents were nowhere to be found. It took several years after the war for Bea to learn that her parents were sent from Gurs Concentration Camp to the death camps in Poland. OSE found Bea's aunt and uncle in London, and Bea and her sister were sent to live with them. At the age of thirteen, Bea had to learn an entirely new language and adjust to a normal life. Her aunt and uncle sent her to school. Since she only had one year of elementary education, Bea found school to be difficult. She had a hard time sitting in class and paying attention. She earned low test marks and struggled to keep up with the rest of the students. At the age of fourteen, she decided to leave school and work as a salesclerk in her uncle's textile business, selling purses her uncle made to different vendors throughout London. She enjoyed the freedom of being able to travel via subway all around town.
In late November of 1947, another aunt and uncle who lived in Queens, New York sent for the two sisters to come to the United States. When I asked Bea about the ship to the United States and how long it took them to arrive, she surprised me by telling me that they actually flew in a plane, a rare and expensive way to travel in those days. The sisters' travel was funded by a generous Jewish family who helped Jewish refugees start anew in the United States.
In Queens, Bea was required by law to attend school until she was sixteen. The teachers in the school Bea attended knew about the hardships Jewish children endured in Europe, so they provided extra help, especially one teacher who took a special liking to Bea. "She was an English teacher, and she was good enough to stay after school and help me. And I became rather good at English. After a year or so, I went into the Honors class. Thanks to her, really."  Surprised by her own academic abilities, Bea actually enjoyed high school and graduated in 1950. She even had the option of going to college, but Bea's heart was set on having her own family. "By then, my husband and I had become pretty serious with each other. And so two weeks after I graduated, I got married" (Interview Karp 11). Bea did not regret not going to college because she wanted to start a family of her own. She knew that the only way she could avenge the death of her parents and the loss of her community, was to have children of her own and raise them to be proud of being Jewish. Bea and Bob Pappenheimer were blessed with four girls: Rosanne (named after Bea's mother, Rosa), Jeany, Debbie, and Nancy.
It was Bob's occupation in the grocery store business that led them to the Midwest. After stints in Winter, South Dakota, O'Neal, Nebraska, and Sioux City, Iowa, the Pappenheimer family finally made it to Omaha, Nebraska in 1976. Bea remembered the date because they moved to Omaha on the same day the Six Day War broke out in Israel. In Omaha, Bea continued to tell her story. In Omaha, she also met other Holocaust Survivors. Furthermore, her storytelling became more than just an occasional event. In Omaha, Bea came to dedicate her time to educating others about the Holocaust and the dangers of blind hatred. Even today, Bea speaks to students of all ages, educators, church-goers, professors, and clergy members throughout Omaha and neighboring towns.
During an interview with Beth Saldin Dotan, the Executive Director of the Institute for Holocaust Education (IHE) in Omaha, I learned the great impact and vastness of Bea's words on the Omaha and nearby communities. Beth has been working with Bea for over eleven years and described her drive and dedication: "She is a consistent speaker in the schools and every year there has been an increasing amount of requests for her to speak. In a given week, we get anywhere between three to five requests for speakers, but really she is the one who covers most of the schools. We really try and encourage her not to talk more than three times a week." Beth illustrated Bea's storytelling ability and how the audience, especially middle school students, find her compelling and personal and how she manages to read her audiences' feelings and know what details or stories to tell for each audience (Interview Dotan 1). "She is like a rock star," Beth told me with a smile.
Beth also informed me that Bea was given an honorary degree from Creighton University and showed me the certificate, medal, and newspaper clipping (Insert picture). Even though Bea never attended college or university, she is constantly asked to speak at them. Beth recalled several occasions when Bea was asked to speak at University of Nebraska at Omaha (UNO). The latest occasion was September 27, 2010 when Bea spoke with future educators who were going to teach Holocaust education in their schools (Kaldahl 1). "That [first hand] interaction is more powerful than any history book," Beth explained the importance of Bea's work and effect on her various audiences (Interview Dotan 2).
Although Bea understands the importance of her work, she is less likely to take recognition for it. During our second interview, when I mentioned the honorary degree she received, she waved it off as if it never happened. I respected her modesty. I still do. I also feel honored to have been allowed to listen to her story, be invited into her home, peer into her history, learn about her four daughters and seven grandchildren, and help her document it all. I cannot help but admire her courage and persistence. I cannot help but admire her for building a life for herself from the ground up, never forgetting what she endured, where she came from, or her parents' teachings and constantly educating her community about the mistakes of our past, as well as the prospects of our future. She did all of this, and so much more, with delicacy, calmness, and a constant, genuine smile.