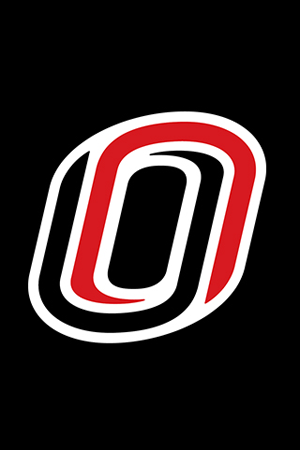 Additional Information
Passion for Dance
Graduating from the University of Nebraska at Lincoln (UNL) in 1931 with a bachelor's degree in physical education, Ruth held an interest in all sports, but she was particularly passionate about dance (Wittman 9). It was this passion for dance that carried her to the University of Nebraska at Omaha (UNO), formerly Omaha University, in the capacity of innovator, dance instructor, and head of the Women's Physical Education Program.
William E. Sealock, President of Omaha University from 1931 –1935, hired Ruth in the fall of 1931 (Thompson 56). In the years that followed, Ruth became one of the most important figures in Omaha's art culture, impacting not only a town and a school but also dance education in the Midwest.
Ruth's Arrival at UNO
In 1932, Omaha citizens voted for Omaha University to become a municipal university, funded by local tax revenues (Pollak and Valentine 31). This transition to a publicly funded institution proved to be a massive undertaking; the University was required to undergo "reorganization, the infusion of faculty with terminal academic degrees, the attrition of less-qualified faculty, the dedication to improve library facilities, the application for federal assistance, and the search for a new location…" (31). Ruth came to UNO as part of this immense transition, replacing her poorly-qualified predecessor who lacked the necessary academic credentials in dance or physical education that were required for the transition from Omaha University to a publicly funded municipal university (Wittman 16).
Hired by President Sealock primarily because of her status as a recent graduate from UNL, Ruth's innovative style and teaching methods for dance were, at first, unwelcome at UNO because of her predecessor's inability to maintain a strong, respectable connection with the local community (16). Ruth's predecessor had taught vaudevillian dance, which was not well received by the public. After a particularly embarrassing public performance in 1931, President Sealock made the decision to hire a younger professor who had a college degree, and, to avoid another embarrassing public debacle, he requested Ruth omit dance classes from her course offerings until she was in good standing with the Omaha community (16). Thus, it became Ruth's mission to repair the bridge between the local community and the Women's Physical Education Program at UNO. Her dream of educating students in dance, though, was not so easily squashed; skirting around President Sealock's specific request, Ruth offered free, no-credit classes to share her knowledge and appreciation of dance during her first semester at UNO (16). After an amazingly enthusiastic response from students to her free classes during the first semester, her dance courses became regular offerings in the Physical Education Department by popular demand (16–17).
Under the guidance of her first dance instructor at UNL, Beatrice Richardson, Ruth had developed not only a love of dance but also an appreciation of dance as a creative outlet, a release, and an art form. This was the same love and appreciation of dance that Ruth brought to UNO and Omaha. Although well-versed in traditional dance such as ballroom, ballet, folk, and square, Ruth sought to push the cultural boundaries in Omaha by teaching and promoting the more controversial modern dance—a type of dance that entailed creativity, interpretation, meaning-making, and a mind-body connection. In a lecture about modern dance, Ruth states:
There is a great difference between expressing what is in and of one's own experience and the practice of self-expression. The latter is exhibitionism or an emotional splurge without pattern. A fine artist is never guilty of it. A true artist doesn't consider herself; she recognizes that her body is an instrument for the expression of the truth she perceives. True movement is the expression of the whole individual thinking, feeling, and acting. (qtd. in Wittman 74)
Ruth's transition from Lincoln to Omaha was not entirely smooth. The cultural atmosphere of Omaha was different than the more progressive atmosphere of Lincoln. Although UNL and Lincoln had long been established as the mecca for arts in the state of Nebraska, according to Wittman, "The city of Omaha in the 1930s reflected the growth of the state of Nebraska: it became a wholesaling center for farmers and cattlemen" (12–13). Despite Omahans' seeming lack of public interest in dance or the performing arts, Ruth accepted a position as head of the Women's Physical Education Program at UNO in September of 1931, just months after her own graduation from UNL, determined to bring her love and appreciation of dance as an art form to Omaha.
Earliest Training and Influences
By the end of the 1920s, dance was becoming so popular that it was no longer limited to New York audiences. A woman by the name of Margaret H'Doubler from the University of Wisconsin received training in New York under notable dancers of the time, and, in 1917, she carried her knowledge and expertise back to the Northern Midwest. Returning to the University of Wisconsin, H'Doubler established a college-level dance education system and founded the first Orchesis group, a dance group for advanced students that would grow to have chapters in universities all over America (Anderson 111), including UNL and, eventually, UNO. Beatrice Richardson, Ruth's earliest formal dance instructor at UNL, used the H'Doubler system for dance education and was largely influenced by the theory and technique of H'Doubler. Consequently, Ruth was trained in modern dance according to the H'Doubler educational blueprint and was also a member of one of the first Orchesis groups in the Midwest during her undergraduate career at UNL.
H'Doubler's educational theory and system emphasized the importance of teaching students how to live and express themselves within a democracy; she understood modern dance as "an organized form of self-expression," a tool to wield within the democratic system (111). Colleges all across the nation began to adopt systems like H'Doubler's, and it was this particular system of dance education that Ruth based her own curriculum on for the dance courses she offered at UNO. H'Doubler's emphasis on creativity and embodied learning, learning that combines lived experience with the learning process, is a particular emphasis Ruth would bring to bear in her teachings at UNO. Like H'Doubler, Ruth favored current, political themes on which the students had an opinion and about which they were passionate. The Green Table was one such performance by Ruth's dancers: "A powerful denunciation of war, The Green Table was inspired by a medieval painting of the Dance of Death, in which a skeletal figure is shown leading people of all social classes to the grave" (130). Ruth encouraged her students to see dance not only as an art form but as a way to respond to current political events, too.
Some of Ruth's other major influences include famous modern dance pioneers Martha Graham, Charles Weidman, and Doris Humphrey, all three of whom studied at the elite school of dance, Denishawn, in California. In America, dancers like Humphrey, Graham, and Weidman spearheaded the modern dance movement of the early twentieth century (Anderson). Ruth would be given the opportunity later in her career to studying directly under such influential trailblazers as these. Despite the rapid spread of modern dance in the United States, it was still widely misunderstood; casual observers often could not distinguish modern dance from ballet, and it was often received with mockery and contempt (126, 141).
Modern dance emphasized naturalness in new ways that often seemed eccentric—Graham's theory of modern dance was based on the movement of breathing contractions and releases, while Humphrey's theory was based on the rhythm of falling and recovering (157, 162). What such emphases as these illustrate, though, is that modern dance is fundamentally concerned with consciousness of movement and awareness of the body. Ruth excelled at incorporating these current developments and theories in the field of dance into her teaching and curriculum at UNO and in bringing these new elements to the Midwest through performances by her men's and women's dance groups, drawing touring dance companies to perform in Omaha, and even giving public lectures.
Ruth's Continued Education & Pedagogical Theory
Ruth continued her education in dance throughout her teaching career, eventually earning a master's degree in physical education from Columbia University Teachers College in January of 1934 (Wittman 35). Looking for new creative inspiration, she also studied at Vermont's Bennington College in 1936 in a special six-week modern dance course. Ruth states, "… if I were to continue teaching what I call modern dance and if I were to continue doing programs as I had started, then I'd have to know more about it… it was a very beneficial summer and I learned a great deal… I had firsthand experience… with the real artists" (qtd. in Wittman 63). She was instructed at Bennington by her idols, who she refers to as "the real artists"—Martha Graham, Doris Humphrey, and Charles Weidman (63). After her studies at Bennington under these famous dancers, Ruth returned to UNO with an abundance of fresh inspiration for her dance instruction.

Heavily influenced by these artists and other pioneers like H'Doubler, Ruth's instructional program and pedagogical theory at UNO involved more than physical dance. Her lessons were based on H'Doubler's educational theory and carefully structured (Wittman 18). Following the model of her own education provided by Richardson at UNL, Ruth often lectured on dance theory, required her students to complete regular reading and writing assignments, attend dance performances, and even take initiative with their own costumes and music selections (18-22). The themes chosen for dance routines or performances were almost always based on current events.

For example, "In the spring of 1941, once the war was in full bloom, the members of the Creative Dance class in their annual dance concert expressed their opinion of the Nazi movement by performing a number titled Dictatorship, which featured martial music, goose-stepping, uniformed dancers and one young dancer dressed as Hitler" (Thompson 73). The dancers performed numerous other contemporary programs informed by current events, like the programs War and Peace and The Green Table (Wittman 45, 54). Ruth felt that she was not only teaching her students how to dance but also, through dance, teaching them how to respond to the world, how to express themselves in meaningful ways, and how to participate in democracy by allowing students, especially females, an opportunity to express an opinion on current events or politics in a very public way—at dance recitals, programs, and performances.
Orchesis Group
Although Ruth's dance education courses were grudgingly tolerated her first year at UNO, as her reputation as an excellent instructor grew, so did her reputation within Omaha and the Midwest as a dance pioneer. Former student Adeline Speckter admiringly remarks, "Ruth was an excellent teacher—clear, disciplined and disciplining. I guess she was the prototype of the young, eager, committed teacher" (qtd. in Wittman 33). Ruth was eager for her students not only to enjoy what they were doing but also to understand what kind of political, social, and cultural change they were affecting in Omaha. The interest in dance education in Omaha only increased during Ruth's years at UNO, as evidenced by the growing number of participants, performances, and audience members each year (42–43). Ruth's dancers were often front-page news in The Gateway. Tommy Thompson, author of A History of The University of Nebraska at Omaha: 1908–1983, writes that "[Ruth] was a strong believer in physical education for women as a means of developing their health, poise, strength, and coordination … By the end of the decade, Miss Diamond had gained national recognition for her work in the field of modern dance" (57). Ruth's reputation, though, was not easily earned; she consistently approached her career and profession with hard work, dedication, and enthusiasm.
One of Ruth's most notable contributions to UNO was her creation of the UNO advanced dance group, Orchesis.
Although not formally associated, Ruth's Orchesis group was modeled after Beatrice Richardson's Orchesis group at UNL, where Ruth had studied during her undergraduate days, and after the original Orchesis group founded at the University of Wisconsin by H'Doubler, one of Ruth's biggest influences. By 1938, UNO's Orchesis group had gained recognition all over campus.
The word "orchesis" is derived from a Greek word meaning expressive gesture (Anderson 111). The UNO Orchesis group was composed of students who desired to continue to the advanced level of dance education and to develop a more extensive understanding and skill in creative dance (Wittman 8). Ruth was creating a remarkable opportunity for these girls to express themselves in meaningful ways; they were no longer confined to conventional forms of dance such as ballet and folk. Her advanced students often gave public performances at the Joslyn Memorial, helping Ruth pioneer and popularize modern dance in the Midwest. Read an announcement of an upcoming performance for Ruth's dancers.
The Men's Modern Dance Group
After breaking tremendous ground in Omaha with her advanced women's dance group, Orchesis, Ruth continued her pioneering in the field of modern dance and disrupted traditional gender roles with her establishment of the first men's dance course and group at UNO in September of 1939 (75).
Community response to the men's group was widely varied; many resisted the idea of men engaging in an activity that was traditionally associated with femininity and worried that modern dance had gone too far (75). Ruth, supported by faculty men and women, persisted in her efforts, and thirteen male students signed up for the first course: "They danced in bathing trunks and wore no shoes. And they received full physical education credit, as they would have done for any other sport" (75).
The men's dance group gave performances alongside Orchesis, bringing even more acclaim to the Physical Education Program at UNO. In the 1940 yearbook, the newly established Men's Modern Dance Group was given a two-page spread.
Appreciation Of Dance as an Artform
Ruth had tremendous success in spreading the appreciation of dance as an art form and introducing interpretive modern dance to UNO, Omaha, and the larger Midwest community. In addition to her passionate teachings and performances, Ruth further grew the appreciation of dance as an art form by bringing renowned dance companies and troupes to Omaha such as Martha Graham in 1935 and the Humphrey-Weidman Company in 1938 (60). Such performances were the talk of the campus, as evidenced by the front-page announcement in The Gateway for the Humphrey-Weidman performance:
Students were well-aware of how hard Ruth worked to broaden their educational horizons; when former students were asked, "What do you feel was Ruth's most significant contribution to modern dance?", one student responded, "Ruth was a pioneer in bringing Modern Dance as an art form to the Midwest… As her reputation for excellence in dance grew she was also instrumental in making modern dance a viable part of physical education curriculum" (Shepherd qtd. in Wittman 97). Even students sensed that momentous shifts were occurring in Omaha's dance culture because of Ruth:
Ruth's reputation gained ground as her dancers and performances were continually covered in the university newspaper, The Gateway, and in The Omaha World-Herald. Davida Wittman, Ruth's niece, remarks, "By far, the Omaha World-Herald gave Ruth most of her publicity" (84). Of Omaha World-Herald photographer, Eldon Langevin, "Ruth says that [he] was ahead of his time. He wanted only in-motion shots" (Wittman 84). The local newspaper publications were often reviews of concerts given at the Joslyn Memorial while The Gateway regularly published reviews, announcements of upcoming dance events, and brief interviews with dance students and with Ruth:
In a Gateway article titled "Diamond loves Girls' Sports For 'Fun Of It' Only," author Cecil De Long reports that Ruth "believes sport should be entered into for the 'fun of it' and for the exercise it provides" and that "the desire to participate in athletics to the extent of crowding out all feminine characteristics is strongly tabooed by Miss Diamond." Thompson, however, notes that "[Ruth] encouraged any young woman who demonstrated talent in a given sport to perform to the best of her ability" (57). Ruth encouraged her students to challenge themselves not only in dance and sports but in life, too.
Leaving UNO
In the midst of World War II, many of Ruth's students and colleagues were leaving to enlist or volunteer for the war effort. At the age of 31, Ruth left UNO as well to answer her country's call to service as a Red Cross overseas volunteer (Pollak and Valentine 45). She acted as Assistant Program Director at a Red Cross recreation club in Bournemouth, England, greeting and welcoming soldiers upon their arrival and supervising recreational activities (Mooney). To learn more about Ruth's service as a Red Cross volunteer during WWII and the history of her G.I. Josephine outfit see the Nebraska State Historical Society article "G.I. Josephine".
Although proud to serve her country, Ruth felt homesick during her time abroad and often wrote home to her students; her letters were frequently reprinted in the UNO Gateway feature titled The War and You. Ruth writes:
My work grows each day and we run something that looks like a three ring circus all the time. Sports, dances, concerts, movies, tours, and many special events are planned. On Washington's birthday a banquet was held and when four of the men, with two taking the part of women, did a take-off on the minuet, I felt a bit homesick for dancing classes at school. ("Teacher Writes")
Ruth held her last UNO performance on April 26, 1942, at the Joslyn Memorial before her departure to England (Wittman 51). The program was titled Religion in Democracy: An Interpretation of Three Religions. Because of the contemporary nature of the themes used in dance performances organized by Ruth, the community response was often widely varied. In response to an invitation to the religious show, for example, a Catholic Priest replied in writing that he was "delighted and pleased at the performance" (qtd. in Wittman 51), while a Lutheran Pastor responded to the same invitation with the following refusal to attend because of the intended theme: "I am not interested in Dance Concerts… I find no place in God's holy word where the people arranged some worldly entertainment to cheer them when they were in trouble (qtd. Wittman 52). Although Ruth was not successful in bringing everyone around to modern dance, she was successful with a large number in the Omaha community and the Midwest.
Administrative Roles, Awards, and Honors
Ruth held a number of administrative roles and positions during her years at UNO and after her return from World War II. Ruth served as Member-at-Large of the National Legislative Board of the Dance Section of the American Association for Health and Physical Education in 1937 and State Representative to the National Section of Women's Athletics in 1949. She participated in the Central District Association for Health, Physical Education, and Recreation as well as in the national association. For the Central District Association, she served as Section Chairman of Women's Athletics 1934–1935 and as Section Chairman of Dancing 1935–1936. She was active in the Nebraska Physical Education Association, serving as president 1937–1939 and as President of the Central Association of Physical Education for College Women in 1938 (54-55). These positions often allowed Ruth to secure performing opportunities for her students, network within her community, and further dance education and appreciation in the Midwest.
Many honors and awards have been deservingly bestowed upon Ruth for her lifetime of contributions to dance education, UNO, and the Midwest community. In 1956, she earned the Central District Association for Health, Physical Education, and Recreation Award. In 1961 Ruth earned a silver tray and certificate for sponsorship of the student council. In 1963, she received the student-selected Faculty Achievement Award. The Ruth Diamond Levinson Lecture Series was established before her retirement, featuring speakers on physical education and recreation (116). Davida Wittman proudly proclaims of her aunt, "Ruth's high standard of excellence produced only the finest in instruction and administration" (117). It is for this high standard of excellence in instruction, administration, and innovation that Ruth has earned the respect and recognition of the UNO Women's Archive Project.
Even after her time at UNO, Ruth continued to pursue her passion for dance. She served in administrative roles at UNL, helping establish a dance major curriculum. She also continued her role as a dance educator by participating in an instructional capacity at various summer camps in the Midwest. Ruth retired in 1973 from her position at UNL as Vice-Chairman and Associate Professor of the Women's Physical Education Department but remains incredibly active within her community (115). "She says, 'I saw and still see everything I can in dance'" (qtd. in Wittman 121).