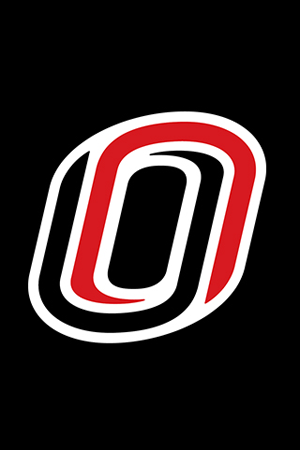 Additional Information
A First from a Family of Firsts
By Emma Johanningsmeier, Phoenix Caladrius
Dorothy Williams came from a family of firsts. Her mother was the first African-American teacher in the Omaha Public School system; her father was the first president of the Omaha NAACP; and, in 1924, Williams herself became the first four-year African American graduate of Omaha University, now the University of Nebraska at Omaha (UNO). Although little is known about Williams's time at the University, all the information about the atmosphere in which Williams grew up points to the conclusion that she was truly, as the inscription next to her university yearbook picture reads, "A character molded by high ideals."
A Family Affair
Dorothy Williams was born in Nebraska on October 26, 1902 to the Reverend John Albert Williams and his wife, Lucinda Gamble. She was the eldest of three children, with a younger sister, Catherine, and brother, Worthington. Both of her parents were notable in their own rights, and it is easy to see where Dorothy came by her determination. Dorothy's mother, Lucinda (usually called Lucy), was an impressive woman.
Lucy's father, William Gamble, moved from Alabama to Lincoln, Nebraska in 1870, marrying Lucy's mother in 1873. William started a barbershop in Omaha, which catered to white trade only. This selectivity allowed Mr. Gamble to earn enough money to allow Lucy not only to graduate from Omaha High School in 1893 but also to attend the Normal Training school run by the Board of Education to obtain teacher training (Dixon).
Although many African Americans had qualified as teachers, and some even as college professors, black teachers still had to leave Nebraska to find work at the time. In fact, Lucy's teacher at the Normal school tried very hard to discourage her from attending classes there. She insisted that the Omaha school system would never employ a black teacher, making the education pointless. Lucy persisted, and within three months of her 1895 graduation, had found employment as the first of only two African American schoolteachers hired by Omaha Public Schools prior to 1939 (Nebraska Writers' Project). Lucy continued to teach until, as was customary, she resigned in 1901 upon her marriage to Reverend Williams. Lucy's achievement is all the more remarkable because though schools in much of the country were segregated at the time, the Omaha Public School system never was. Therefore, Lucy Gamble was teaching not only African American children, but white children as well.
Dorothy's father, Reverend John Albert Williams, was also a prominent figure in Omaha's African American community. He was an Ontario-born Canadian immigrant who moved to Detroit with his family in 1878. After attending Detroit High School and the Detroit Church Academy, he graduated from the Seabury Divinity School on June 11, 1891. He eventually became the second rector of St. Philip the Deacon Episcopal Church (Dixon).
Being the rector of the Episcopal Church of St. Philip, the Deacon undoubtedly put John Albert Williams in an important position in the African American community, but starting in 1915, he also became important by virtue of being the editor of The Monitor, a weekly African American newspaper. Preserved records of The Monitor offer a unique glimpse into African American life in Omaha at the time and can help place Dorothy Williams's Omaha experience into context. The front page of its first issue from July 1915 advertised it as "A Weekly Newspaper Devoted to the Interests of the Eight Thousand Colored People in Omaha and Vicinity, and to the Good of the Community," and its first editorial stated that The Monitor's purpose was to cover the activities of African Americans in Omaha and "to discuss matters of peculiar importance to them as touching their civic and economic rights, duties, opportunities and privileges."
The Monitor editorials penned by Reverend Williams frequently made fearless statements opposing such things as the infamous "grandfather clauses." It also, however, contained much praise for the achievements of African Americans in Omaha and elsewhere. An August 1915 article in The Monitor boasted that "[t]he colored people of Omaha partake of the general characteristics of the citizenry of this progressive city. They are animated by the spirit of the place and are contributing their share to the upbuilding of the community" ("Something About Our Race In Omaha"). It claimed that many of the African Americans in Omaha were doing well in terms of housing and employment. Nonetheless, the paper indicated that most of the black population had to find employment in Omaha working in railroads, hotels, restaurants, and packing houses, or as construction workers, porters, janitors, maids, and waitresses. The author of the article added proudly that a few young women had been employed as stenographers by business firms and were doing well in this capacity (12-13).


Women & Work
The era in which Dorothy Williams grew up in Omaha was one in which women, black and white, were limited in their choices of careers.  For Dorothy to grow up with parents who advocated progressive views regarding women was significant. Although The Monitor did not address the issue of women's careers in particular, it did express sentiments in support of women participating in society. Reverend Williams included items such as an article by Francis J. Grimke on the front page that stated, "The average man is in no sense superior to the average woman, either in point of intelligence, or of character" ("The Logic of Woman Suffrage"). He also included brief dispatches by Lucille Skaggs about young women across the country excelling academically at their respective colleges and universities, as well as a section identifying the triumphs and mistakes of African American women in a half-century of freedom. Skaggs declared that "[t]he possibility for development came slowly to the Negro woman … Today she labors against odds never dreamed of by women of other races … Yet she is slowly coming into the light of Christian, cultured womanhood" ("Our Women and Children"). According to historian Fred Dixon, Dorothy's mother Lucy was active in the community as well, serving in several capacities in organizations connected with St. Philip's, such as the Women's Auxiliary. She also served on several boards of management in the community.
One can conjecture that as Dorothy Williams grew into womanhood, she was surrounded by a community that also placed an emphasis on education. The Monitor frequently included news about African Americans at colleges and universities, and Skaggs's "Our Women and Children" section offered advice to parents as to how to ensure children take the right courses and do well in school (6). The women's clubs in the community even gave out some full-tuition scholarships to help students attend universities and military academies in Nebraska ("Women's Clubs").
The Monitor sometimes praised specific instances of positive relations between blacks and whites, such as merchant Arthur Brandeis's kind treatment of African Americans, and throughout The Monitor there is a strong sense of civic pride, of being not only citizens of the African American community but also of the city of Omaha: "Are you not proud of the fact that you are a citizen of this great growing metropolitan city, pulsating with patriotism and progressiveness?" asks John Williams in an editorial about Flag Day.
However, the Omaha in which Dorothy grew up was not always friendly toward African Americans. In November 1915, the movie The Birth of a Nation was to be shown at Brandeis Theater. The Monitor, in a front-page article the week before the film was to open in Omaha, made "a calm, dispassionate appeal … to the sense of justice and fair play upon the part of the men and women of Omaha, whom we believe can be relied upon to oppose anything that is distasteful to any large group of our citizens" ("Will Omaha Permit").
It was too much to hope for. Reverend John Williams and a group of others held a mass meeting to oppose the showing of the film, at which several members of the black community made speeches "to the effect that in Omaha, as elsewhere, race prejudice seems to be on the increase, and that therefore it was imperative that united action should be taken against every agency responsible for this condition" ("Favor Opposing"). Those present passed a resolution to form a committee of nine black citizens, complemented by nine white citizens, that would try to prevent the showing of the film by pressuring the managers of the Brandeis Theater and the board that had power to censor the play. If everything else failed, they would attempt to legally prevent the showing of the film. Reverend Williams served on the committee, which met with the manager of the theater and a man presumably representing the film company. The committee asked only that two of the most offensive scenes be excluded. However, according to an article, "[t]his reasonable request of the committee was met by a positive and blank refusal from the theatrical representatives" ("Favor Opposing").
At the same time, Nebraska was economically benefiting from an influx of African Americans from the South during the "Great Migration" of the World War I era. The Monitor actively encouraged this migration. A June 1920 AP dispatch printed in the Omaha World Herald entitled "Race Question A National One" speaks positively of an NAACP conference in Atlanta, "a free and frank discussion of race betterment by leaders of both white and black," and makes the point that with the great migration of African Americans to the North, the entire country faced the question of what to do about lynching and social justice.
It was against this backdrop of injustice mixed with hopefulness that Dorothy Williams graduated from Central High School and enrolled at Omaha University in 1920. She was not the first African American to go to Central, though she was one of only two in her graduating class. Other African Americans had also attended Omaha University in the past, but none had spent four years there (Dixon).


University & Beyond
Unfortunately, there is not much information to be found about Dorothy William's time at the University. Her 1923 yearbook picture is accompanied by the inscription, "A diligent student and a capable teacher, whose pleasant smile and cheery disposition quickly won the hearts of all her tiny pupils." Besides a few mentions of her on the society page (receiving a guest from Iowa and holding a meeting of the "Smarter Set Society" at her home), Dorothy Williams herself does not appear very much in The Monitor until May 1924, the month of her graduation from Omaha University. Then, possibly due to her proud father's position as editor, her picture appears on the front page under the headline "Will Graduate From University of Omaha."
Fifty-one students graduated that May, and among them was Williams, the recipient of a Bachelor of Arts degree ("University of Omaha Graduates 51"). "Miss Williams has made an excellent record in scholarship during her entire university course and is the first African American student to receive her four-year degree at the Omaha University," the front-page article in The Monitor reads. "She expects to engage in teaching" (18).
However, being hired as a teacher would not be easy. The month before Williams's graduation from Omaha University, The Monitor had run a series of three editorials pushing for the employment by the Omaha Public Schools of the young African American women who were qualified to be teachers, for according to The Monitor, at that time there were no African American public school teachers in Omaha ("Concerning Teachers"). Then, on June 13, The Monitor contained another editorial claiming those advocating the hiring of African American teachers were "not discouraged" and asking once again that qualified applicants be hired regardless of their race. In this article, Dorothy Williams is named as one of the two qualified applicants ("Not Discouraged").
Reverend Williams died in 1934 after 42 years with St. Philip, and Lucy stayed in Omaha with their son Worthington. By this time, Dorothy and her sister, Catherine, had left home, Catherine also a graduate of Omaha University. Dorothy had married Ottis Isaac, a professor at Langston University in Tulsa, Oklahoma (Dixon). In an interview, Lucy proudly noted that "Dorothy was the first Negro to graduate from the Omaha University, completing a four-year course" (qtd. in Dixon). And though she did not teach, Dorothy found work as a librarian until her death in October of 1963.
Sadly, little information is available regarding Dorothy's life after college. One cannot know if Dorothy Williams served as inspiration for other young people, but there certainly were others who followed in her footsteps. By becoming the first four-year African American graduate of Omaha University, Dorothy Williams helped start African Americans in Omaha along the slow road toward integration and acceptance.