Banned Books Week Book Readout, Sept. 26
Banned Books week is part of a national coalition celebrating the freedom to read. The week draws awareness for banned and challenged books in schools, bookstores, and libraries.
date: 09/26/18
time: 12:00 PM - 2:00 PM
location: Area across from gallery, second floor of Criss Library • maps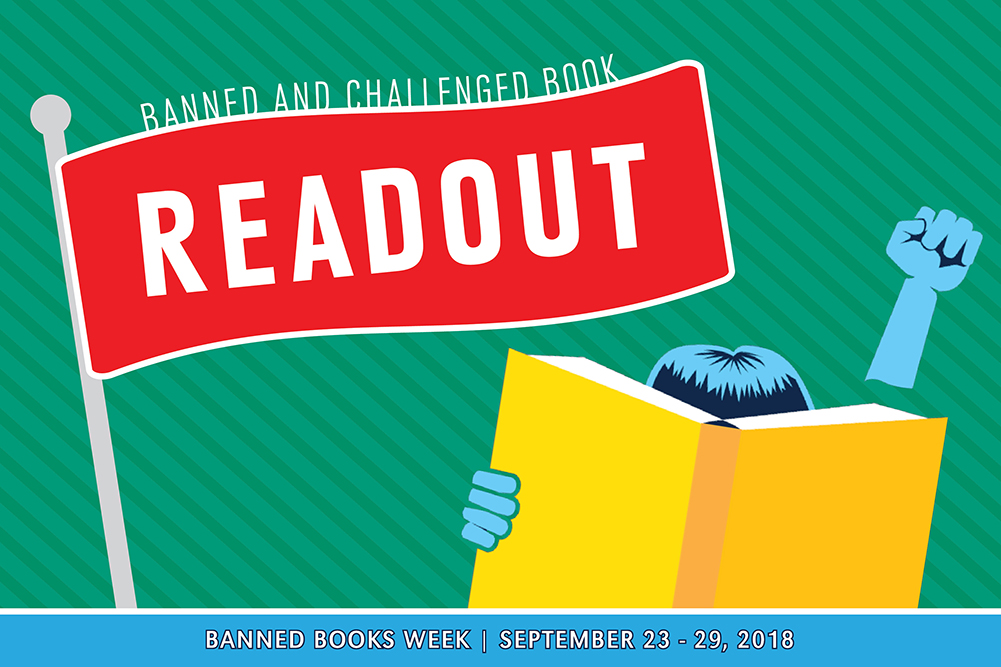 Criss Library is hosting a Banned and Challenged Book Readout Wednesday, September 26, 2018.
Banned Books Week is a celebration of our freedom to read without censorship, judgement, or interference. The goal of the week is to create awareness of banned and challenged books in schools, bookstores, and libraries. According to the American Library Association:
"

Banned Books Week … spotlights current and historical attempts to censor books in libraries and schools. Banned Books Week brings together the entire book community — librarians, booksellers, publishers, journalists, teachers, and readers — in shared support of the freedom to seek and express ideas, even those some consider unorthodox or unpopular." 
During Banned Books Week, Criss Library is hosting a banned books readout. On September 26, 12pm-2pm UNO students, faculty, and staff will read excerpts from commonly challenged and banned books in the space across from the gallery.
Sign up to read for a 5-10 minute time slot by emailing Erin Painter,
epainter@unomaha.edu
. You can sign up to read your favorite book or Erin can help you select a book or excerpt.
Having trouble deciding what to read? A few of the top challenged books for 2017 are:
Find more commonly challenged books here:
---
Visit bannedbooksweek.org to learn more about the coalition's efforts.
For more information on banned and challenged books, visit the American Library Association (ALA) online.
Contact Us
For more information about including events and announcements in the Criss Library News Center, email us at unocrisslibrary@unomaha.edu.
Unless otherwise clearly stated, any views or opinions expressed as part of events, exhibitors, or presenters in the UNO Libraries (Dr. C.C. and Mabel L. Criss Library and the KANEKO-UNO Library) should not be viewed as endorsements by the University of Nebraska at Omaha (UNO) and do not reflect the official position of UNO or the University of Nebraska system.