Fridays with the Archives
Learn how to care for your personal and family archives
date: 02/23/18 - 05/11/18
time: 12:00 PM - 1:00 PM
location: Criss Library 231 • maps
add
02/23/2018 12:00 PM
05/11/2018 1:00 PM
America/Chicago
Fridays with the Archives
Learn how to care for your personal and family archives
Criss Library 231
true
MM/DD/YYYY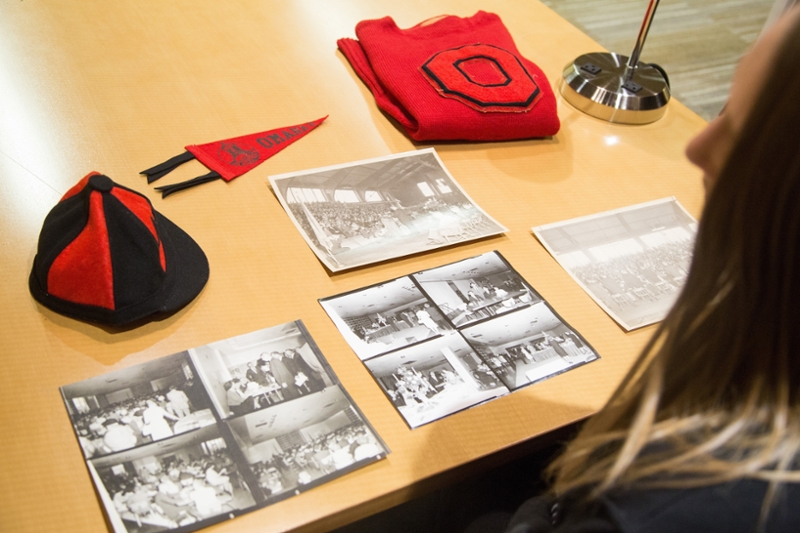 Join archivists from UNO Libraries' Archives & Special Collections to learn how to preserve your personal archives. Do you have a box, closet, computer, or attic full of your personal or family archives? The Fridays with the Archives sessions will provide basic tools and knowledge to better care for and protect your collection.
Topics will include ideal storage conditions and the basics of caring for documents, photographs, electronic records, and audiovisual formats commonly found in personal collections. Attendees will leave each session with practical ideas in hand and resources for further information.
These are standalone training sessions and attendees may attend one or all of the sessions.
February 23: Caring for Paper Materials
March 9: Caring for Photographs
April 13: Caring for Personal Digital Archives
May 11: Caring for Audiovisual and Media Materials
To register visit https://orgsync.com/144195/events?view=upcoming or contact Director of Archives & Special Collections Amy Schindler, unoasc@unomaha.edu or 402-554-6046.
Contact Us
For more information about including events and announcements in the Criss Library News Center, email us at unocrisslibrary@unomaha.edu.
Unless otherwise clearly stated, any views or opinions expressed as part of events, exhibitors, or presenters in the UNO Libraries (Dr. C.C. and Mabel L. Criss Library and the KANEKO-UNO Library) should not be viewed as endorsements by the University of Nebraska at Omaha (UNO) and do not reflect the official position of UNO or the University of Nebraska system.
Our Campus. Otherwise Known as Omaha.
The University of Nebraska does not discriminate based on race, color, ethnicity, national origin, sex, pregnancy, sexual orientation, gender identity, religion, disability, age, genetic information, veteran status, marital status, and/or political affiliation in its programs, activities, or employment. Learn more about Equity, Access and Diversity.
scroll to top of page