Virtual Reality (VR) and Augmented Reality (AR) equipment is available by prior reservation for academic and development use at this time.
Oculus Rift
An Oculus Rift gen 2 virtual reality headset is available in the Creative Production Lab.
Virtual Reality (VR) is a method for viewing media that places the viewer in an immersive experience. In the lab, there are two ways you can explore virtual reality: consumption and creation.
---
Consumption
Stop by the lab to check out our pre-built images, movies, and video games. We will help you set up the headset and navigate the viewing software.
For class purposes we maintain access to a library of proteins and molecules for direct review and engagement. Additional software packages for metaverse-like experiences are also available.
Creation
If you are interested in creating media for VR, we can help you explore some options.
Digital environments can be made using game engines in our lab such as Unreal Engine or Unity.
Tutorials:
For real-world creations, we recommend using either multiple Go Pros or a 360° camera. You can also create still images using Google Street View, an app for smart phones and tablets.
Reserve time to get started with the virtual reality headset.
---
AR with Magic Leap One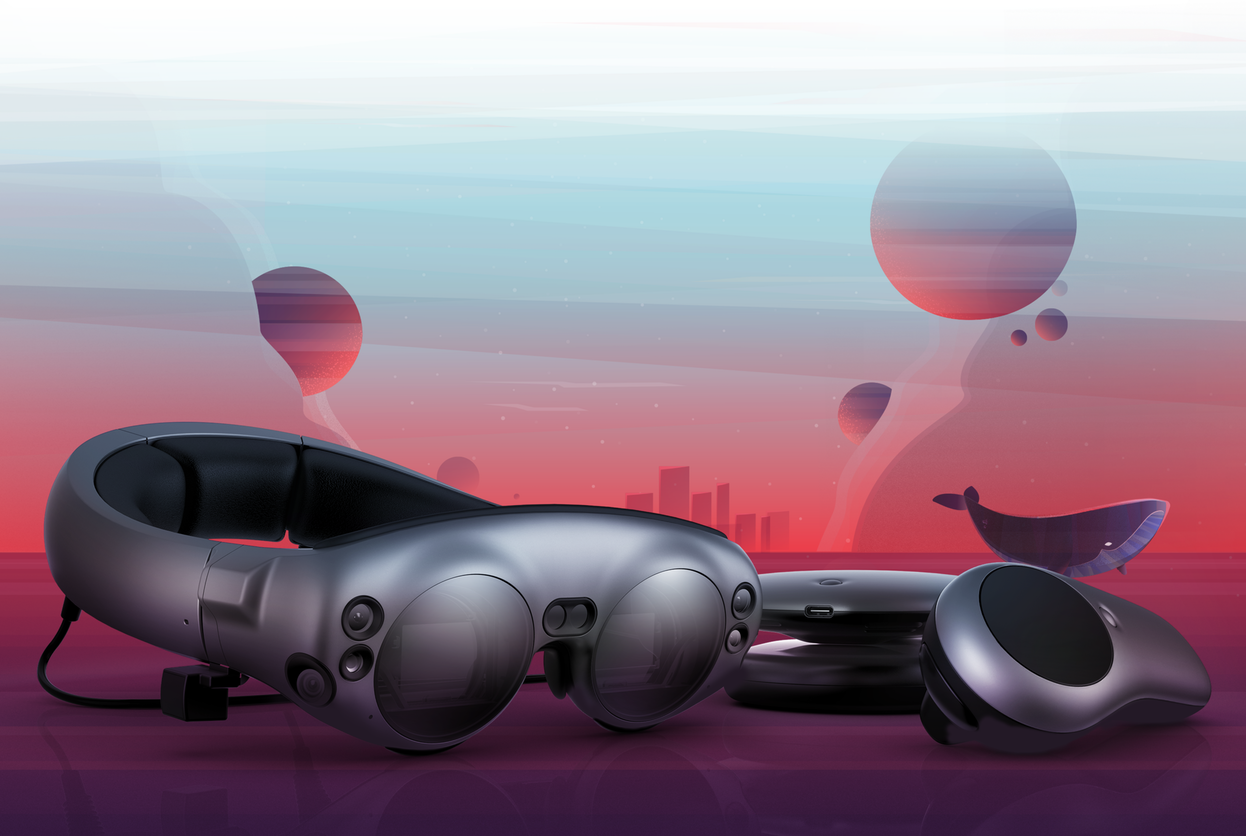 The CPL now offers access to a Magic Leap One Creator's Edition for use within the Criss Library.
The Magic Leap One is a mixed-reality AR and VR headset that uses a standalone computer plus headset to enable multimedia experiences that are integrated and reactive to the real-world around the user.
Our Creator Edition of the ML1 is a full development-level kit that can utilize currently published projects from Magic Leap Creators, and allow for new Experience creation here in the CPL.
---
Published Experiences
Learn about the field of spatial-computing and mixed reality media through software and Experiences currently loaded onto the ML1. We will help you set up the headset and navigate the viewing software.
Creating New Experiences
If you are interested in creating media for the Magic Leap One, we can help you explore some options.
Use of the ML1 requires a Magic Leap Creators account, and additional SDKs to be loaded on a development environment. Please reach out to the current CPL supervisor with questions or interest in developing for the Magic Leap.
Mixed-reality experiences can be made using the same engines as traditional VR.
General documentation can be accessed directly through Magic Leap's website.
Development Information Per-Engine:
Contact us directly to reserve time on the Magic Leap One.
---
Vuze XR 5.2k Camera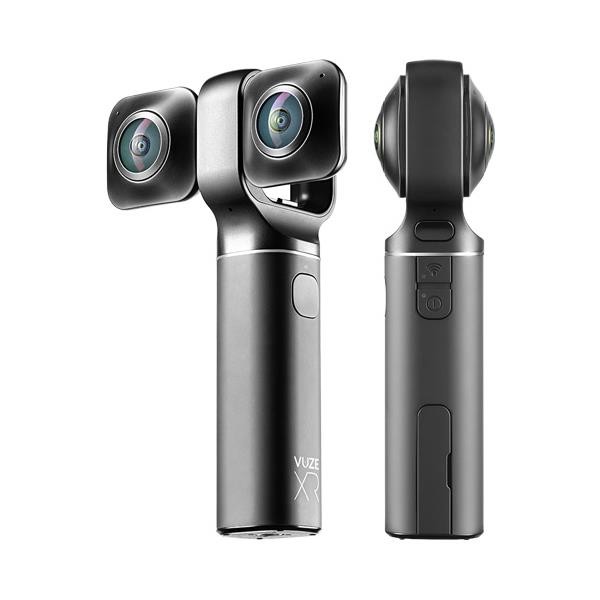 The Vuze XR offers patrons the ability to create 3D and VR video content compatible with our Occulus Rift and other VR equipment. The Vuze is available for use in conjunction with our GreenScreen studio by appointment only.
HD, 4k, 5.2k Handheld camera
Used for UHD or 3D video asset creation
Directional Sound for environmental recording
2 x 180° linked camera sensors