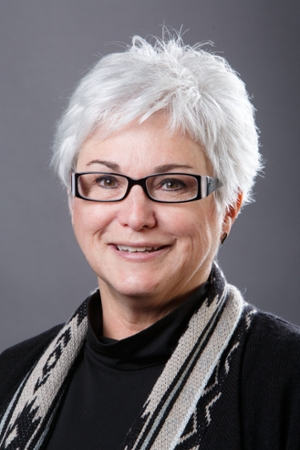 Joyce S Neujahr
Assistant Dean of Library Services
Patron Services, Associate Professor
---
email:
office:
CL  205
office phone:
department phone:
note:
This profile is pulling in data from Digital Measures. Postings on personal websites or social media do not indicate that the individual is speaking on behalf of UNO.
General Information
Teaching Interests
Leadership & ManagementCustomer ServiceService Learning & Community Engagement
Research Interests
Service Learning & Community EngagementLeadership & ManagementOrganizational DevelopmentCustomer Service
Awards and Honors
2011 Community Engagement Link of the Year, Service, Community - 2011
2011 Distinguished Service Award, Service, Professional - 2011
Nebraska Libarary Leadeship Mentor, Leadership - 2013
Education
BGS, University of Nebraska -Omaha, Omaha, Nebraska, Library Sceince, Geography, 2004
MALS, University of Missouri - Columbia, Columbia, Missouri, Library Sceince, 2006
Other, University of Nebraska - Lincoln, Lincoln, NE, Geography/Meteorology, 1978
Scholarship/Research/Creative Activity
Selected Publications
Neujahr, Joyce. 2011. Lightning Fast Interlibrary Loan , College & Research Library News, 72, 9, 531-541.
Cast-Brede, Melissa, Hillyer, Nora, Neujahr, Joyce. Envisioning a literacy partnership: The University of Nebraska at Omaha's Criss Library and Girls Inc, Metropolitan Universities.
Service
Department, College, and University
Dean's Review Committee, Committee Chair, Tri-annual review of Dean's performance. Includes survey of stakeholders and meeting with Dean. - present
Criss Library Dean's Search Committee, Committee Member, 01/01/2015 - 01/31/2015
IARSLCE planning committee, Committee Chair, Registration Chair, 02/01/2012 - 02/28/2012
Library Faculty, Committee Chair, Responsible for monthly meeting and agenda, 08/01/2012 - 08/31/2012
UNO Libraries Strategic Planning Committee, Committee Member, 01/01/2016 - 01/31/2016
Professional
ALA Middle Managers Interest Group, Chairperson, Responsible for coordination of session at the Annual and Mid-Winter annual conferences. I provide the agenda and lead the discussion among attendees., 06/01/2010 - 06/30/2010
NLA C&U Section, Officer, President/Elect/Past, Responsible for the Nebraska Library Association, College & University, Section. Duties include running meetings, organizing the yearly Spring state-wide conference and attending the state association bi-monthly meetings., 10/01/2013 - 10/31/2013
Universtiy of Missouri - Columbia Library Science Program Advisory Council, Organization Member, Serve as advisers to Library Science Program at UM-C. Curriculum development, core competencies, and national standards are discussed., 04/01/2009 - 04/30/2009
Community
Malcolm X Foundation, Program Organizer, 09/01/2013 - 09/30/2013
Girls Inc, Criss Library Community Engagement, Chairperson, 03/01/2008 - 03/31/2008
Omaha Mini-Maker Faire, Task Force Chair - present
Media Contributions
Magazine, Libray Journal, Phone interview by Library Journal, Norman Oder for the following article; Oder, N. (2009). At BYU, Kindle program on hold, but University of Nebraska-Omaha's program going strong. Library Journal, Retrieved from http://www.libraryjournal.com/article/CA6666004.html?q=at+byu, 06/01/2009
Internet Publication, The Kindle Chronicles, Interviewed by Len Edgerly, creator of The Kindle Chronicles. http://www.thekindlechronicles.com/page/2/, 12/28/2010
Newspaper, Omaha World Herald, Interviewed for human interest story concerning return of books taken from library 40 years ago., 05/30/2018
Consulting
Non-Governmental Organization (NGO), Criss Library, 03/01/2015 - 09/01/2015
Academic - 02/24/2017
Academic, Pottstown, PA - 09/03/2015
Administrative Assignments
Assistant Dean, 12/01/2018