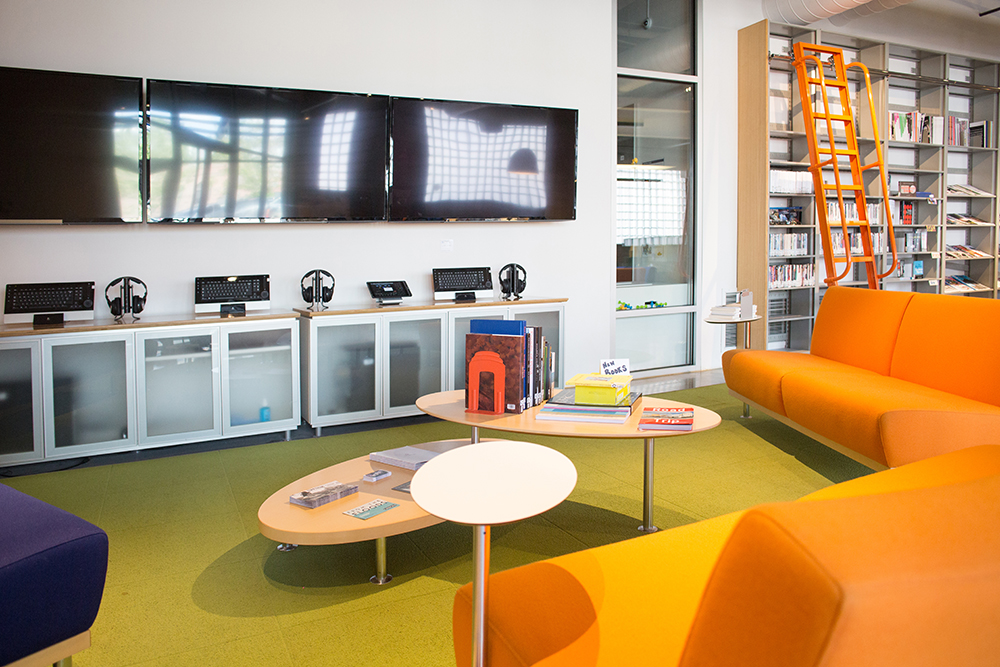 Policies
Those with an NU system account, KANEKO membership or UNO Library Friends membership may check materials out.
Please keep our policies in mind, some differ from those at Criss Library:
You can find all KANEKO-UNO materials in the online catalog used by UNO Libraries. If there is a copy, it will say so in the listing. If you want to search only for items we hold, add 'kaneko uno' to your search words and our items will come up first.
KANEKO-UNO materials are not available through Interlibrary Loan.
Holds can be placed on circulating materials through the online catalog. They will be held at the KANEKO-UNO Library unless otherwise requested.
The KANEKO-UNO Library does not currently have an after-hours drop box, so items need to be returned during regular hours or may be returned at Criss Library on UNO's Dodge Campus. Criss Library does have an after-hours box; it is located on the south side of the building, just past the shuttle drop-off area.
Most KANEKO-UNO materials are available for check-out, but some have a format that doesn't lend itself to removal from building or are too difficult to replace due to value or rarity. Periodicals and vinyl albums from the KANEKO-UNO Library are not in circulation. Those materials will show as non-circulating in the online catalog and will be marked with a sticker. 
---
Available Resources
Computers
Macbook Air and Pro laptops
Databases
Design Software
Adobe Creative Cloud
Microsoft Office
Reaper Digital Music Editor
Media
Rolling monitor for presentations
Crosley turntable with CD, cassette-CD recording capabilities 

Other
Printer 
Pantone Essentials Kit 
Phaidon Archive of Graphic Design 

Periodicals
An updated list is coming soon.