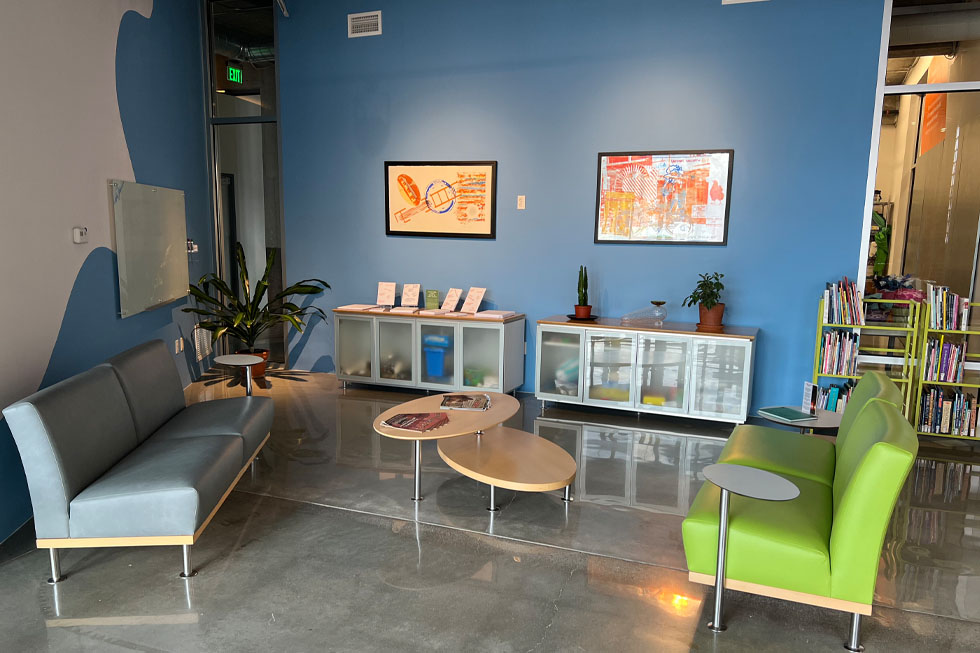 KANEKO-UNO Library is a space that offers patrons access to resources and materials they might not find in their day-to-day environment.
Here at KANEKO-UNO Library, our attention is focused on stimulating and celebrating creativity. We seek to inspire people to expand their awareness and knowledge within an atmosphere of flexible learning.
Who can use the KANEKO-UNO Creativity Library?
The library is open to the public. Materials may be checked out by UNO students, faculty, and staff, as well as KANEKO Members, and UNO Library Friends.
KANEKO-UNO Creativity Library KidSpace
The K-UNO KidSpace offers families fun and unique resources to discover their creativity. Patrons can access a number of board games, interactive STEAM toys, LEGO architecture sets, coloring pages, and inspiring picture books. The KidSpace is carefully curated to engage children and the child inside all of us.
What resources are available at the KANEKO-UNO Creativity Library?
Technology
Free WiFi
Headphones
UNO Database Access
Resources
Unique, hard-to-find books
Board Games
LEGO Architecture sets
DVDs
Education
Community Programs
Guidance in unique research
Space for off-campus educational events