Annual Service Learning Seminar
The UNO Service Learning Academy to host its annual seminar in person this year. UNO faculty and P-12 educators, as well as community partners, are invited to explore new ideas for bringing classroom learning into the community; July 11-15.
date: 07/11/22 - 07/15/22
time: Daily schedule provided below.
location: CEC • maps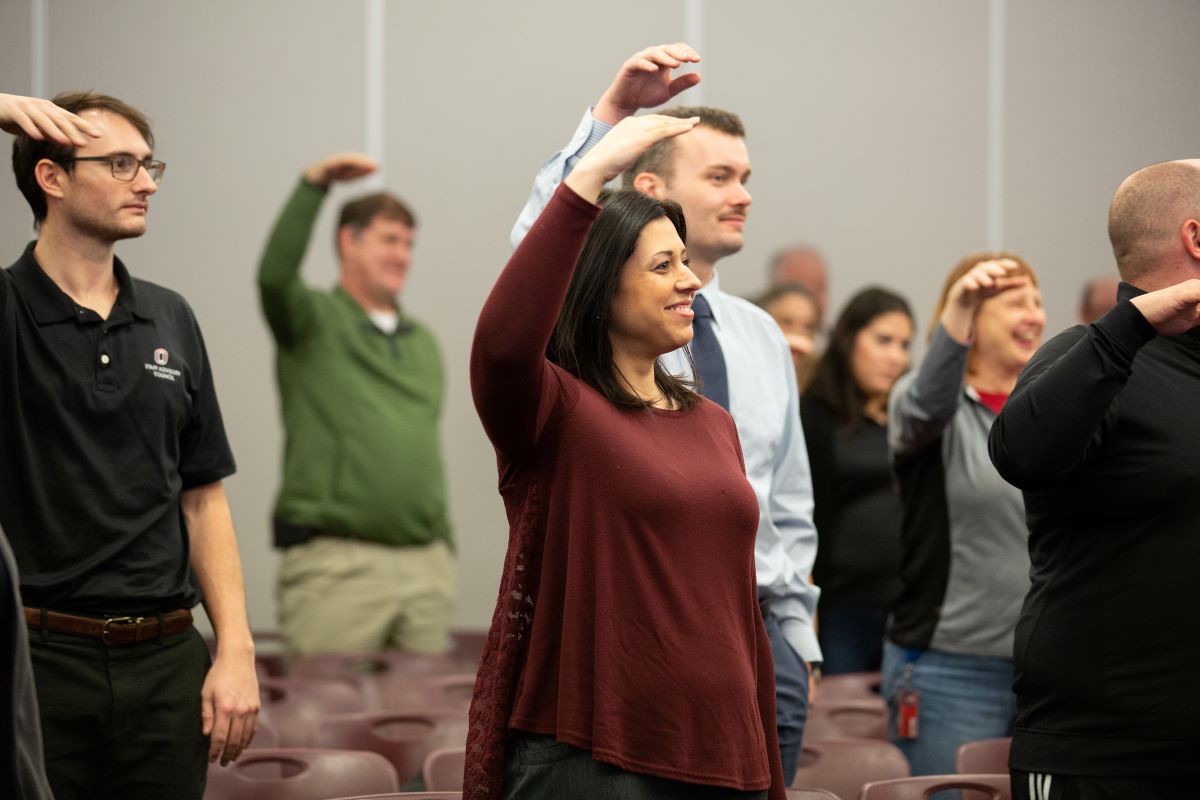 2022 Service Learning Seminar
This year, the UNO Service Learning Academy's Seminar is returning to an in-person event. Seminar is a 4.5-day gathering that brings together teams of P-12 educators, UNO faculty members, after school facilitators, and community partners with the goal of developing a collaborative service learning project that can be implemented within the next 18 months. In addition to a modest stipend ($400) or professional development fund ($400) for attending the Seminar, participants receive support for co-created service learning experiences including: logistics, purchasing project materials, resources, and other project expenses as approved.
---
Registration is now closed.
For more information, please contact Susan Wallis at swallis@unomaha.edu or at 402.554.4043.
---
Schedule
Monday, July 11 to Friday, July 15
Monday to Thursday Schedule: 9 A.M. to 3:30 P.M.
Friday Schedule: 9 A.M. to 12:30 P.M.
---
Location
UNO Barbara Weitz Community Engagement Center (CEC)
GPS Address:
6400 University Drive South, Omaha, NE 68182
---
Benefits for Attendees
Participants increase awareness of the Omaha community, their needs, assets, personnel, and practice.
Participants demonstrate an understanding of the Pre-K-12 Service-Learning Standards for Quality Practice (NYLC, 2008)
Participants understand the benefits of service learning and its connections to other key frameworks such as AAC&U High Impact Practices, 40 Developmental Assets, 21st Century Skills, and standards-driven curriculum.
UNO, P-12, after-school program faculty, and community partners build collaborative relationships and begin service learning project planning.
Participants are prepared to create quality service learning experiences.
Learn about the overall impact of the Service Learning Seminar
---
Updates about this event will be added to this website page and shared via email. To get information about the Seminar via email, please contact Susan Wallis at swallis@unomaha.edu.