CultureFest 2021
Join the UNO Service Learning Academy for its 11th annual CultureFest, which celebrates the rich diversity of our community through cultural performances and demonstrations; March 1-3.
date: 03/01/21 - 03/03/21
time: Links for individual sessions provided below. The link to the closing session will be available on March 3.
location: Virtual • maps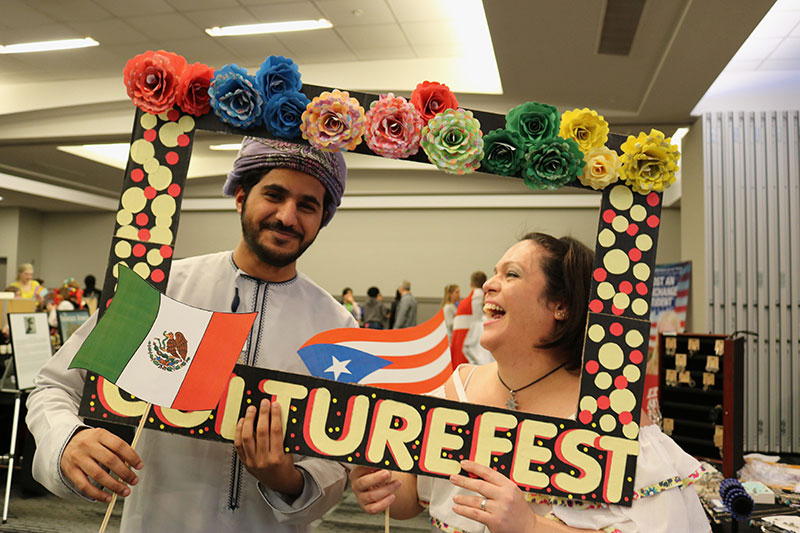 CultureFest features a variety of virtual performances, presentations, and demonstrations that showcase the rich cultural diversity of the Omaha community.
This collaborative event involves the UNO Service Learning Academy (SLA), Omaha South High Magnet School, and Beveridge Magnet Middle School.
Schedule of Activities
Event Registration and Prizes
CultureFest is free and open to the public, with all links to events, contests, and performances made available on this website page starting Sunday, February 28.
Psst! Register early to be entered to win UNO swag. Attendance required in order to receive the prize.
Omaha South High Magnet and Beveridge Magnet Middle School Attendees
If you are a Teacher or students please register so the UNO SLA can supply you and your students with the materials needed to follow along with the activities.
Engage with CultureFest on Social Media
This year, the UNO SLA is also using social media to engage with participants through CultureFest. Here's how to find them:
---
Opening Session | March 1
Rebecca Noble, Visual and Performing Arts Curriculum Specialist at Omaha South High Magnet Middle School, is giving attendees a warm welcome, followed by an introduction to the event by the UNO SLA.
Art and Poetry Contests | March 1-3
This year's virtual events will include drawing, photography, and poetry contests for elementary through college students. The prompt for the contests is "What does culture mean to you?" Students will be able to post images, audio, video, or written posts in response to this question, and CultureFest participants will vote for the winners.
Be sure to cast your votes on Padlet from March 1-5. The day-of-contest takes place on Padlet and is accessible to the public.
Virtual Performances and Demonstrations | March 1-3
CultureFest will feature videos of performances and demonstrations from diverse groups in Omaha. The videos will include musical performances, cultural dances, art demonstrations, interactive educational activities, and more.
Schedule of Performances and Demonstrations
March 1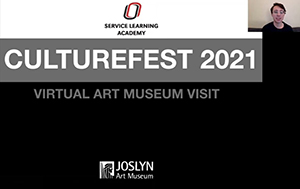 March 2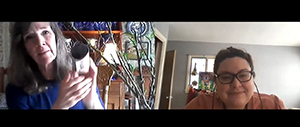 March 3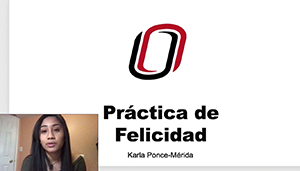 Closing Celebration | March 3
This session closes out the 2021 CultureFest with a video celebrating the participants and attendees while announcing the contest prize winners.
Event Contacts
For additional information or questions please email Madeline Hagar at mhagar@unomaha.edu and Talia Smith at taliasmith@unomaha.edu.
Contact Us
If you are sponsoring a special or public event happening in the CEC or would like to share a news tip or story please contact Robyn Loos via email rloos@unomaha.edu or by phone at 402.554.2173.