Curious People Series: Seeing the Patient
Did you know that art and medicine play an important role in the patient and physician relationship? Join us for the November 17 Curious People Series, featuring Dr. Mark Gilbert. His talk explores this unique phenomenon.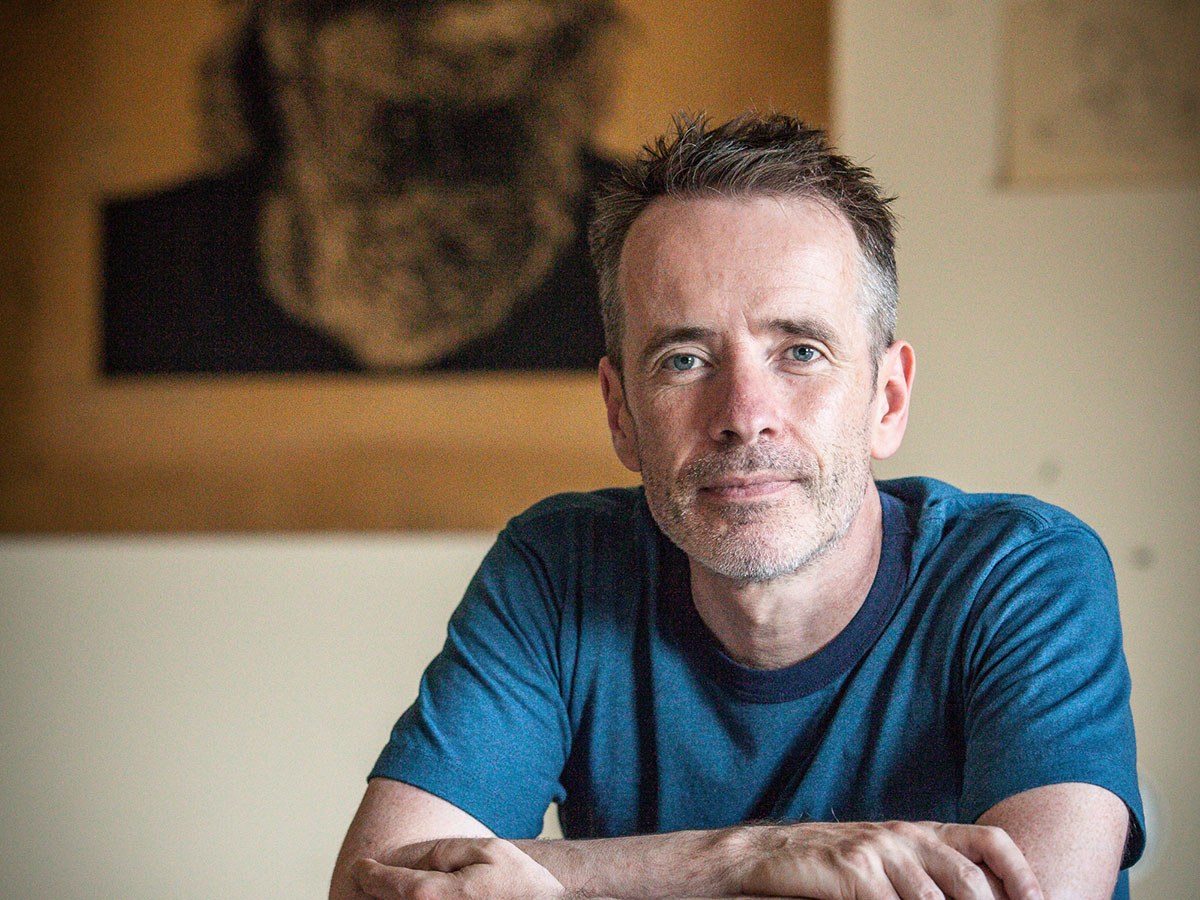 Seeing the Patient
Artist-researcher-teacher-activist, Mark Gilbert, Ph.D., speaks to the challenges and rewards of using the artistic medium of portraiture to understand patients' and caregivers' experiences. Through art and research, Mark describes how curiosity and wonder are fundamental within the world of art and medicine. Artistic interactions require focus and commitment, emotional engagement, tolerance for uncertainty, and reflection that parallel the most important aspects of the doctor/patient relationship. This is true for all compassionate relationships.
---
---
About the Speaker
Mark Gilbert, Ph.D., is an artist-researcher-teacher-activist. He is the first faculty member jointly appointed to Art & Art History and Medical Humanities, contributing to the long-standing art program and the rapidly-expanding medical humanities major and minor at UNO's College of Communication, Fine Arts and Media. His ability to demonstrate and develop the connection between art, medical professionals, and patients makes his expertise unique. How art and medicine inform each other is a central question in Mark's research and teaching. One aspect of his research examines how art can strengthen a medical professional's observational skills to become more sensitive to patients' needs. His cross-disciplinary work also addresses the ethical and relational considerations of arts research in a medical context.
In 2014, he was awarded his Ph.D. at UNMC. His research focused on the interdisciplinary field of Art and Medicine and recognized that the arts in all their forms can be forms of research. His most recent study was a two-year collaboration with a geriatrician, Dr. Kenneth Rockwood on an arts-based research study exploring the relationships and interactions of patients living with dementia and their partners in care attending the Memory Clinic at Veterans Memorial Hospital, Halifax, Nova Scotia, Canada.
Curious People: Making a Difference Through Engaged Research
This year, the Curious People Series is spotlighting a diverse array of UNO faculty whose research or creative activity is deeply linked to the community. We call this type of work "Engaged Research" or the "Scholarship of Engagement" -- and it's happening all across campus and in our community. Engaged Research plays an important role at Metropolitan Universities like UNO, as it is defined by collaboration, community partnerships, and tangible contributions to the public good.
Many thanks to the UNO Office of Research and Creative Activity for being our campus partner in this year's series.
View current and former Curious People Series
Contact Us
If you are sponsoring a special or public event happening in the CEC or would like to share a news tip or story please contact Robyn Loos via email rloos@unomaha.edu or by phone at 402.554.2173.