Curious People Series: Science For, With, and By the People
On Oct. 27, 2021, citizen science expert, Andrea Grover, Ph.D., explored research-driven ways for professional scientists to succeed in their partnerships with the public. View a recording of her presentation here.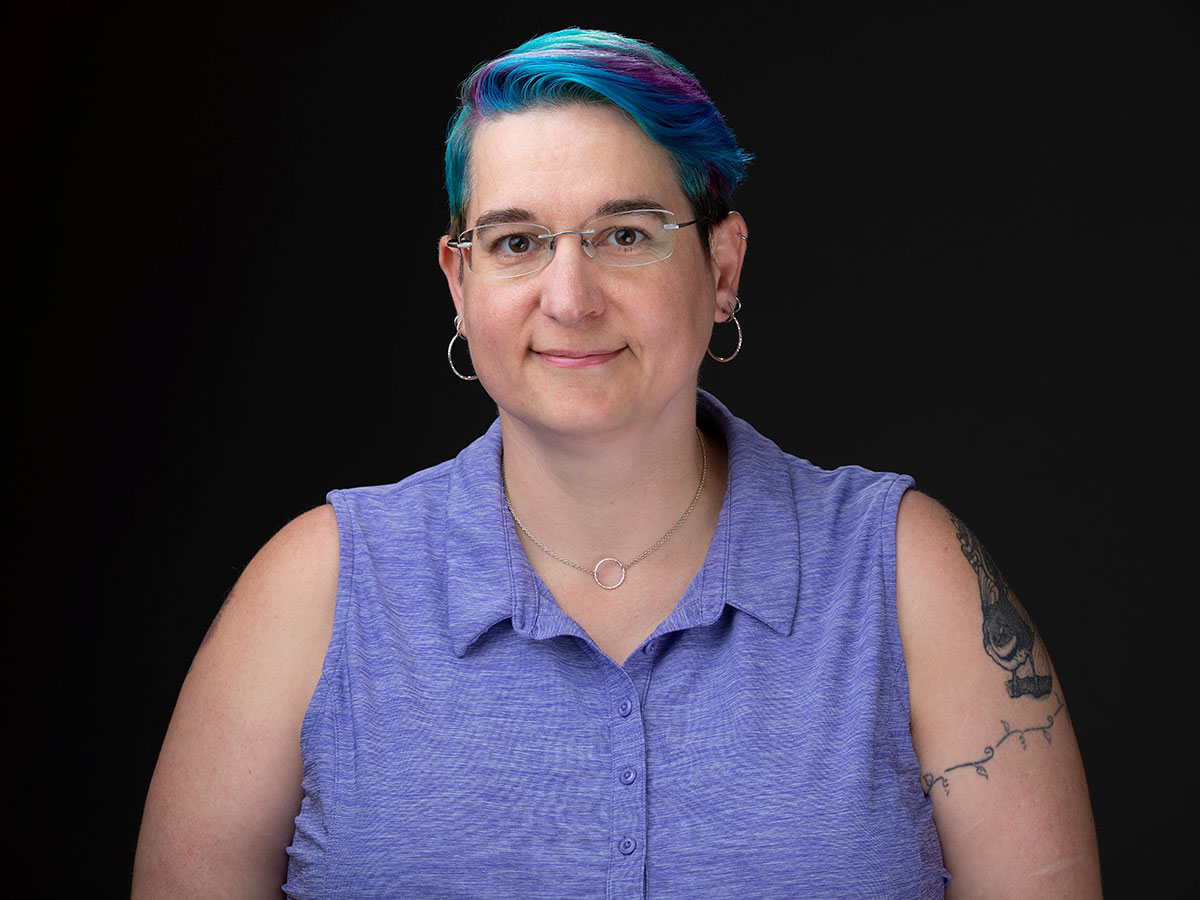 "Science For, With, and By the People"
Science can and should be for everyone, and citizen science is one way that almost anyone can take part in doing meaningful science. Technologies have played a crucial role in the explosive growth of new research that would be impossible without public participation, and the results to date are spectacular. In this talk, Andrea Grover, Ph.D., will provide an overview of citizen science, what it can accomplish, examples of current initiatives in Nebraska, and talk about how her work on the "science of citizen science" helps professional scientists succeed in their partnerships with the public.
---
About the Speaker
Andrea Grover, Ph.D., is a faculty in the University of Nebraska Omaha (UNO) College of Information Science and Technology (IS&T). She focuses on understanding the growing role and impacts of technologies in citizen science. Her research highlights the design, management, and technology configurations that address the needs of diverse stakeholders in citizen science, and informs the development of systems and policies to support public participation in science. Dr. Grover serves in an advisory capacity for citizen science programs and federal policy initiatives across a range of disciplines, from astrophysics to social sciences, and collaborates extensively with the citizen science community.
Curious People: Making a Difference Through Engaged Research
This year, the Curious People Series is spotlighting a diverse array of UNO faculty whose research or creative activity is deeply linked to the community. We call this type of work "Engaged Research" or the "Scholarship of Engagement" -- and it's happening all across campus and in our community. Engaged Research plays an important role at Metropolitan Universities like UNO, as it is defined by collaboration, community partnerships, and tangible contributions to the public good.
Many thanks to the UNO Office of Research and Creative Activity for being our campus partner in this year's series.
View current and former Curious People Series
Contact Us
If you are sponsoring a special or public event happening in the CEC or would like to share a news tip or story please contact Robyn Loos via email rloos@unomaha.edu or by phone at 402.554.2173.