Curious People, Big Ideas: Enhancing Patient Experiences Through Technology
Join us virtually for the first Fall 2020 Curious People Series. Ann Fruhling, Ph.D., is an expert in technology and human interaction. She will help us understand how technology is enhancing patient experiences; Thursday, Oct. 29.
date: 10/29/20
time: 5:30 PM - 6:30 PM
location: Zoom Webinar • maps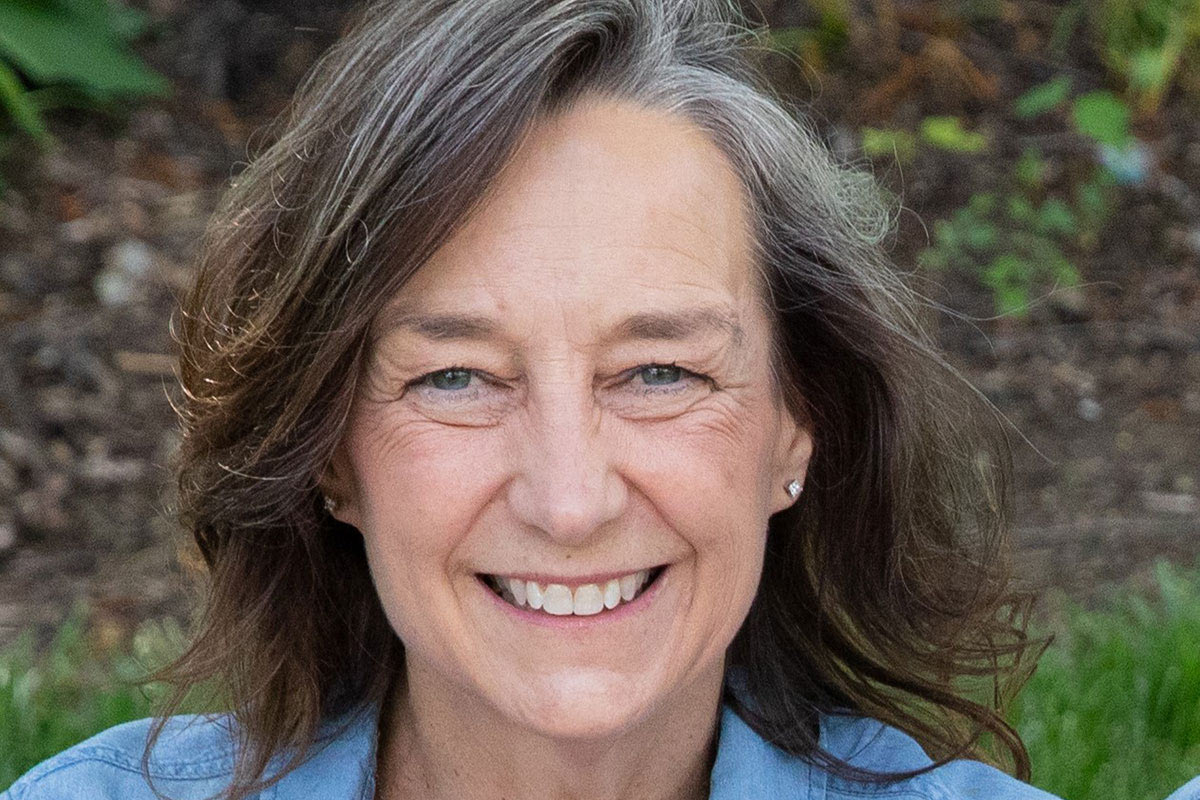 "Enhancing Patient Experiences through Technology"
In her talk, Ann Fruhling, Ph.D., will present research evaluating a new innovative interactive technology designed to enhance patient experiences. The study, "Natural-Setting PHR Usability Evaluation using the NASA TLX to Measure Cognitive Load of Patients," examined the usability/usefulness of a new computer application for cardiovascular patients to enter their personal health history information prior to visiting a doctor.
---
Registration for this event is closed.
---
About the Speaker
Ann Fruhling, Ph.D., is the Charles W. and Margre H. Durham Distinguished Professor of the University of Nebraska Omaha (UNO) College of Information Science and Technology (IS&T) and served as the founding Director of the IS&T School of Interdisciplinary Informatics for the past ten years. The School is the home of four degrees: Cybersecurity, Bioinformatics, Biomedical Informatics, IT Innovation. She has accomplished over 100 publications and received $8.4 Million in research-related funding. Her research continues to focus on evaluating and improving human to computer interaction efficiency and effectiveness in the healthcare and public health domains.
2020-2021 Series Theme
Speakers and events for the 2020-2021 Curious People Series represent UNO's Big Ideas. These highlight areas of campus strength, especially where there are opportunities to enhance scholarly, research, and creative activities at UNO.
The six themes span campus to advance student experiences and community partnerships while deepening our connections to Omaha and Nebraska. "Through the Big Ideas process, the campus community has articulated a clear set of priorities for us to invest," says Sacha Kopp, Ph.D., Senior Vice Chancellor, UNO Office of Academic Affairs.
| Date | Speaker and Topic | UNO Big Idea | Link to Event |
| --- | --- | --- | --- |
| October 29, 2020 | Ann Fruhling, Ph.D. --- Enhancing Patient Experiences through Technology | Transforming Wellness and Aging Through Business, Informatics and Gerontology | Learn More |
| November 17, 2020 | Peggy Jones, MFA --- Tell Me a Story! | Ted Kooser Center for Health Humanities | Learn More |
| February 9, 2021 | Chris Moore, Ph.D. --- Elevating Human Potential Through Lifelong Learning, UNO STEM Trail Center | STEM TRAIL Center | Learn More |
| February 23, 2021 | Jorge Zuniga, Ph.D. --- Biomechanical Rehabilitation and Manufacturing: Improving the Quality of Life of Medically Underserved Populations | Biomechanical Rehabilitation and Manufacturing | Learn More |
| March 9, 2021 | Gina Ligon, Ph.D. --- UNO in the Fight and Prevention of Terrorism | Security and Intelligence Studies | Learn More |
| March 25, 2021 | Mark Celinscak, Ph.D. --- Samuel Bak, An Inspirational Journey | Samuel Bak Institute | Learn More |
General Series Information
The goal of this series is to stimulate curiosity among attendees. Curiosity has many benefits to those who ask questions, including an increase in the ability to learn and retain information, personal growth, openness to new opportunities, and overcoming stereotypes. It also increases problem-solving skills, maintains a sense of wonder that helps with innovation, and creates positive interpersonal interactions.
View all current and former speakers
Contact Us
If you are sponsoring a special or public event happening in the CEC or would like to share a news tip or story please contact Robyn Loos via email rloos@unomaha.edu or by phone at 402.554.2173.