Service Learning Seminar
The 2020 Service Learning Seminar is going virtual. Join the UNO Service Learning Academy for this front row experience about service learning. Online registration required; July 13-17.
date: 07/13/20 - 07/17/20
time: Virtual event, see below.
location: Virtual • maps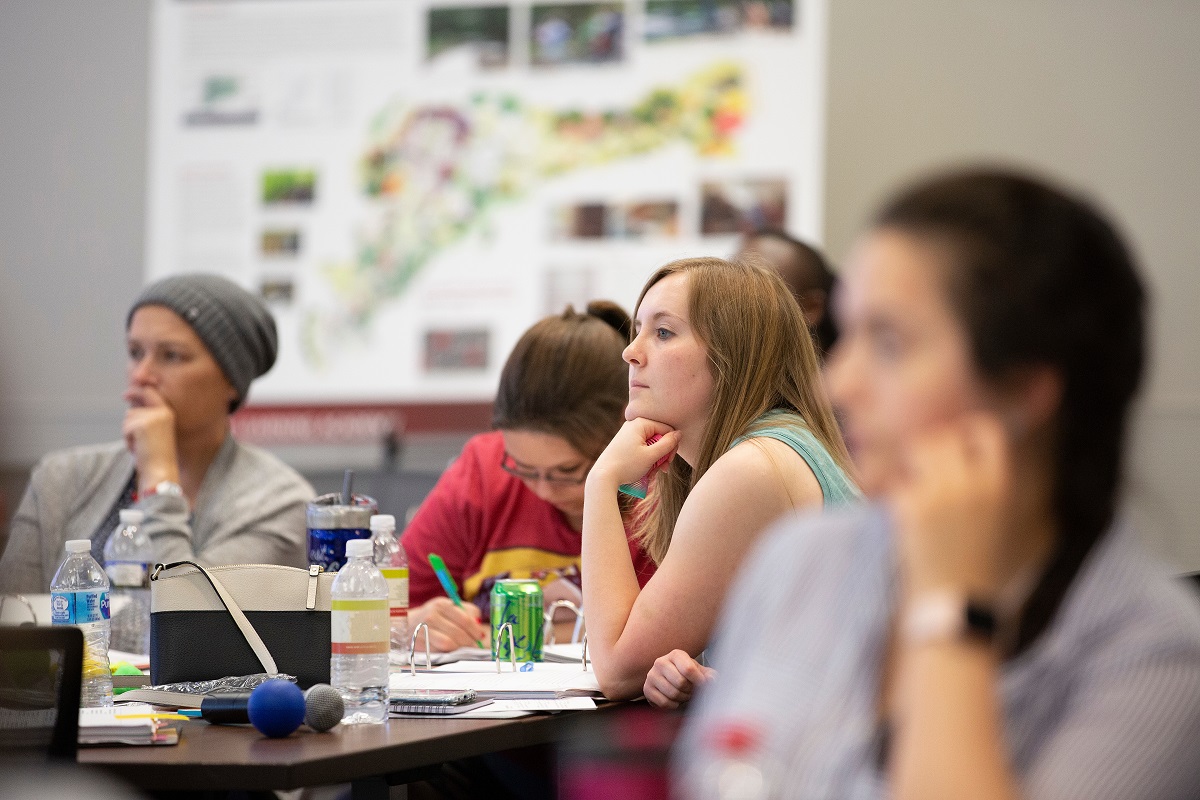 The UNO Service Learning Academy (SLA) is working with UNO faculty, preschool through 12th grade (P-12) teachers, and community partners to creatively adapt service learning projects to remote learning. Service learning projects will be highlighted throughout the remote learning phase. 
2020 Service Learning Seminar is Virtual
The goal of the Service Learning Seminar is to partner UNO faculty, P-12 educators, after-school program facilitators and community partners to develop service learning projects. Participants receive compensation for attending as well as future project support including an assigned graduate assistant and resources. The seminar addresses the following learning outcomes:
Increase awareness of the Omaha community, and community partner needs, assets, and opportunities.
Understand the P-12 Service Learning Standards for Quality Practice.
Understand the benefits of service learning and its connection to other key frameworks.
Building collaborative relationships and begin project planning.
Create a quality service learning experience.
Typically the SLA hosts the seminar at the Barbara Weitz Community Engagement Center on UNO's campus as a 4.5 day professional development experience; however, this year's seminar will be modified due to the COVID-19 pandemic.
The Service Learning Seminar will be condensed to a virtual format during the week of July 13-17, 2020-that will allow participants an opportunity to collaborate in an interactive environment on the fundamentals of service learning.
If you are interested in attending, please register online.
For questions and more information about the seminar experience, please visit the SLA website, or contact them directly at unosla@unomaha.edu or 402.554.6019. 
Seminar Schedule:
Monday, July 13, 2 P.M. to 3 P.M.
Kick-Off
Tuesday, July 14, 9 A.M. to 11:45 A.M.
Introduction to SL, Meaningful Service, Link to Curriculum
Wednesday, July 15, 9 A.M. to 11:30 A.M.
Asset-Based Community Engagement, Duration and Intensity, Student Voice, Reflection, and Celebration.
Thursday, July 16, 9 A.M. to 11:30 A.M.
Unpacking Bias and Diversity, Understanding Partnership and SL in a Virtual World, Virtual Community Partner Fair.
Friday, July 17, 9 A.M. to 9:50 A.M.
Wrap up
Learn more about the UNO Service Learning Academy
The UNO Service Learning Academy (SLA) works to support UNO faculty members to develop service learning courses in collaboration with community organizations, governmental agencies, and preschool through 12th grade (P-12) teachers.
What is service learning? Service learning is a method of teaching that combines classroom instruction with meaningful, community-identified service.
Learn more about how the Service Learning Academy is responding during UNO's online and remote learning mode by visiting the UNO SLA Resource website.
Contact Us
If you are sponsoring a special or public event happening in the CEC or would like to share a news tip or story please let us know.
Robyn Loos
Special Projects Associate
Email: rloos@unomaha.edu
Phone: 402.554.2173