ISSUED: (Friday, March 13, 2020 17:00 PM)
CAMPUS ANNOUNCEMENT
UNO campus remains open; classes moving to remote learning mode March 30.
More Information
CLOSE

X
POSTPONED: Service Learning Academy Seeking Presentation Proposals for 2020 Service Learning Showcase
To help prevent the spread of COVID-19, on- and off-campus university-sponsored events that involve more than 20 people, or use more than one-third of the venue's capacity, are postponed or canceled effective immediately through the end of the Spring 2020 semester. Please contact the UNO Service Learning Academy for any future updates about this event.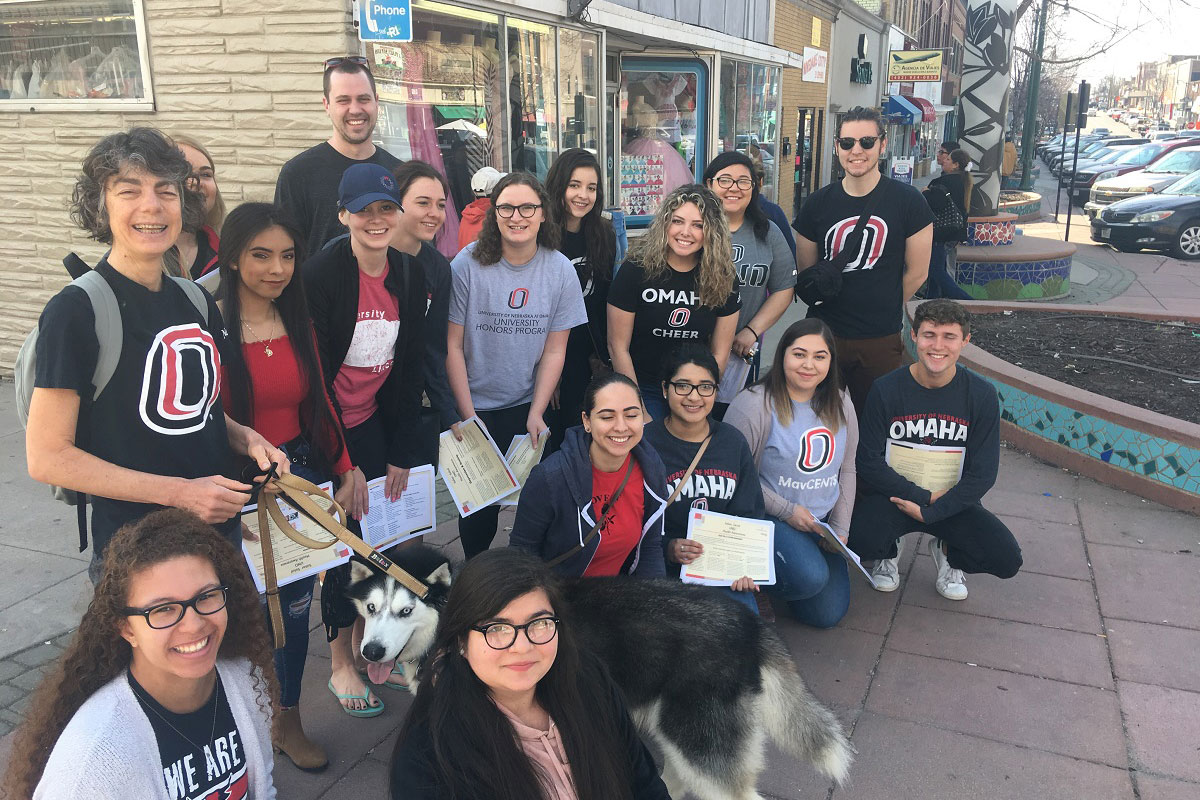 Event Postponed
This event will take place on a different date and most likely in a virtual format, with updates posted on this website page.
The theme for the 2020 Service Learning Showcase on April 15 is Service Student Achievement and Completion Imperative.
The Service Learning Showcase is a unique opportunity to hear from UNO students, faculty, staff, and community partners about the experience of service learning. Presenters talk about scholarship, teaching, and learning experiences that involve the use of service learning.
Faculty, staff, students, and community partners are all encouraged to submit a presentation proposal. For submission details please visit the UNO Service Learning Academy 2020 Showcase website page.
The deadline to submit your proposal to present at the 2020 Showcase is Wednesday, March 18.
Whether you are brand new to service learning or you have a long-running project, we hope to see you there.
You can RSVP as an attendee here.
The University of Nebraska Omaha (UNO) is actively monitoring the novel Coronavirus (COVID-19). In response, the UNO CEC is temporarily operating under a locked-door policy. Find more information and updates about the CEC on our website.
Contact Us
If you are sponsoring a special or public event happening in the CEC or would like to share a news tip or story please let us know.
Robyn Loos
Special Projects Associate
Email: rloos@unomaha.edu
Phone: 402.554.2173