CANCELED: MOWBC Business Success Series
To help prevent the spread of COVID-19, on- and off-campus university-sponsored events that involve more than 20 people, or use more than one-third of the venue's capacity, are postponed or canceled effective immediately through the end of the Spring 2020 semester.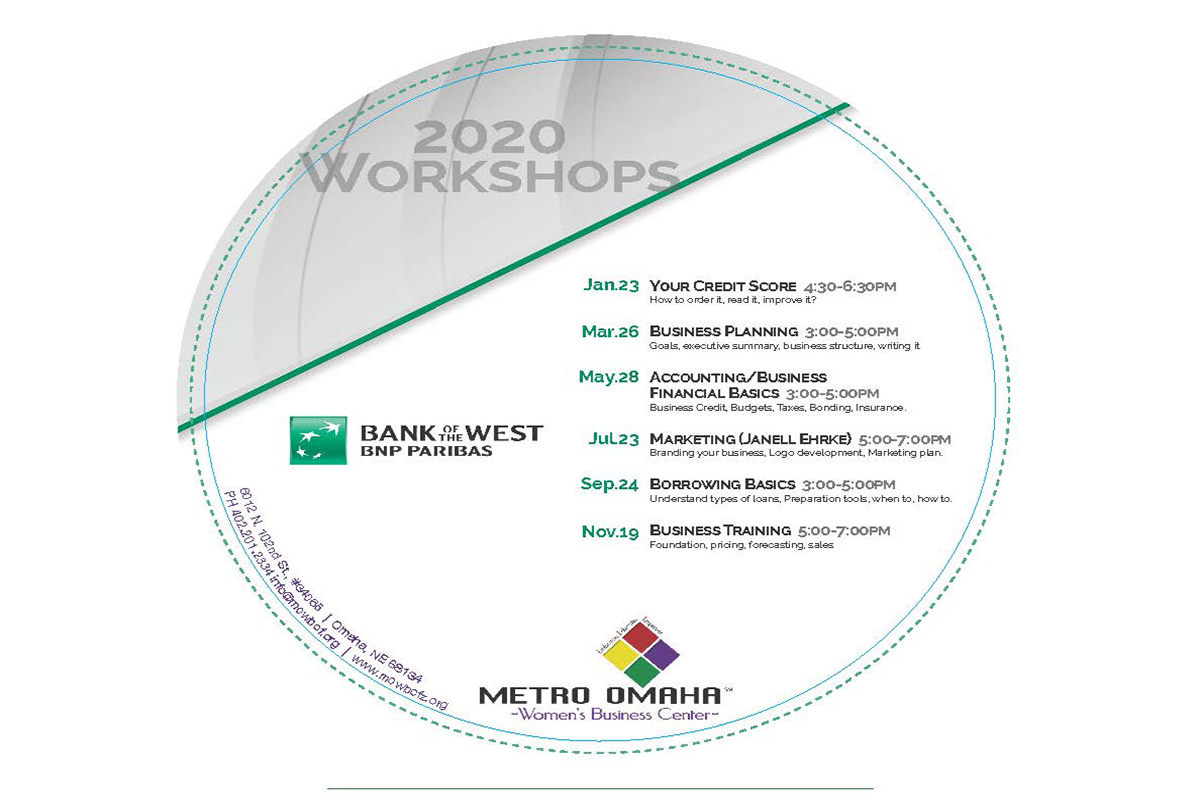 This business planning workshop is part of the Business Success Series, held by the Metro Omaha Women's Business Center (MOWBC). The session will cover goals, executive summary, and business structure.

About the MOWBC
The MOWBC endeavors to accelerate the success of women in all aspects and at all business and professional levels. By helping to create economic opportunities through signature MOWBC programs and entrepreneurship. MOWBC will support this entrepreneurial development by providing educational based seminars, workshops, legal and other resources.
The University of Nebraska Omaha (UNO) is actively monitoring the novel Coronavirus (COVID-19). In response, the UNO CEC is temporarily operating under a locked-door policy. Find more information and updates about the CEC on our website.
Contact Us
If you are sponsoring a special or public event happening in the CEC or would like to share a news tip or story please let us know.
Robyn Loos
Special Projects Associate
Email: rloos@unomaha.edu
Phone: 402.554.2173