Curious People: The Value of Play Across the Lifespan
An expert in the field of play and education, Deb Wisneski, Ph.D., is here to tell us about the importance of play (fun) and its importance throughout life; Feb. 20.
date: 02/20/20
time: 6:00 PM - 7:00 PM
location: CEC Room 201 and 205 • maps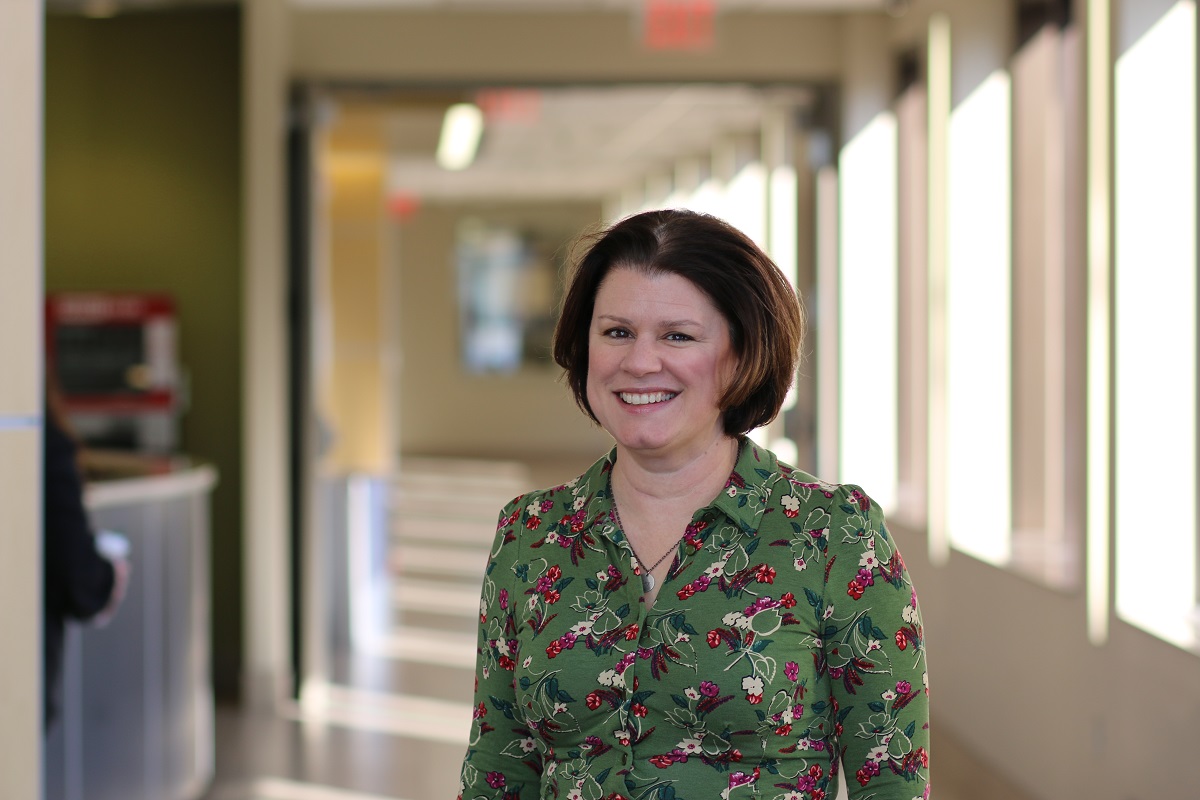 "The Value of Play Across the Lifespan"
While play is often considered the purview of young children, what scientists and researchers know is that play is a healthy behavior throughout the lifetime. This presentation will guide audience members through different types of play and play personalities, the individual and societal benefits of play, and a fun "loose parts" play session to connect with our playful selves. 
About the Speaker
Debora Wisneski, Ph.D., is the John T. Langan Community Chair of Early Childhood Education and is an Associate Professor in the Department of Teacher Education in the UNO College of Education. She is co-editor of the text "Curriculum in Early Childhood Education: Re-examined, Rediscovered, Renewed" (2012) and "Reconsidering the Role of Play in Early Childhood: Towards Equity and Social Justice" (2018). She earned her undergraduate and master's degrees in curriculum and instruction from the University of Missouri-Columbia, both with an emphasis on early childhood education. She received her Ph.D. in curriculum and instruction from the University of Texas at Austin.
View upcoming and former speakers
About the Series
Curious People Series events feature a UNO Faculty who speaks about a topic they are an expert in or have studied in their personal and academic lives.
All events begin at 6 P.M. in the Barbara Weitz Community Engagement Center with free visitor parking. 
The goal of this series is to stimulate curiosity among attendees. Curiosity has many benefits to those who ask questions, including an increase in the ability to learn and retain information, personal growth, openness to new opportunities, and overcoming stereotypes. It also increases problem-solving skills, maintains a sense of wonder that helps with innovation, and creates positive interpersonal interactions.
Curiosity stimulates productive conversations by seeking to understand another's beliefs and allowing participants to authentically examine their own assumptions and opinions. In order to genuinely explore new ideas, one must be actively listening and open to exchanging knowledge. This free series is intended to foster a community of like-minded searchers, interested in learning more about the hidden areas of expertise at UNO.
Contact Us
If you are sponsoring a special or public event happening in the CEC or would like to share a news tip or story please let us know.
Robyn Loos
Special Projects Associate
Email: rloos@unomaha.edu
Phone: 402.554.2173